Best Online Video Poker Casinos in Canada
Video Poker, as the name suggests, is based on card poker hands but is easier, less complicated and faster than real table poker. To begin, players choose their bet for each spin, with one to five being the standard wager. Prizes are determined by your bet and are usually laid out in the pay table.
Once you've placed your bet whether on offline or online video poker, your cards are dealt usually as per a five-card poker draw and you'll be dealt from a standard 52-card deck. The way to win is by producing the best poker hand. The better your hand, the more you can cash in.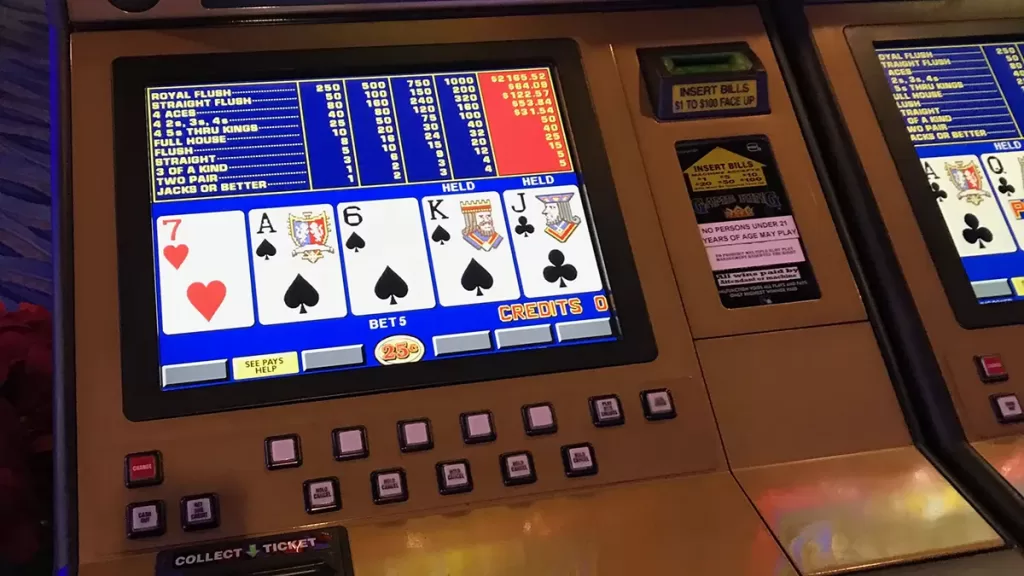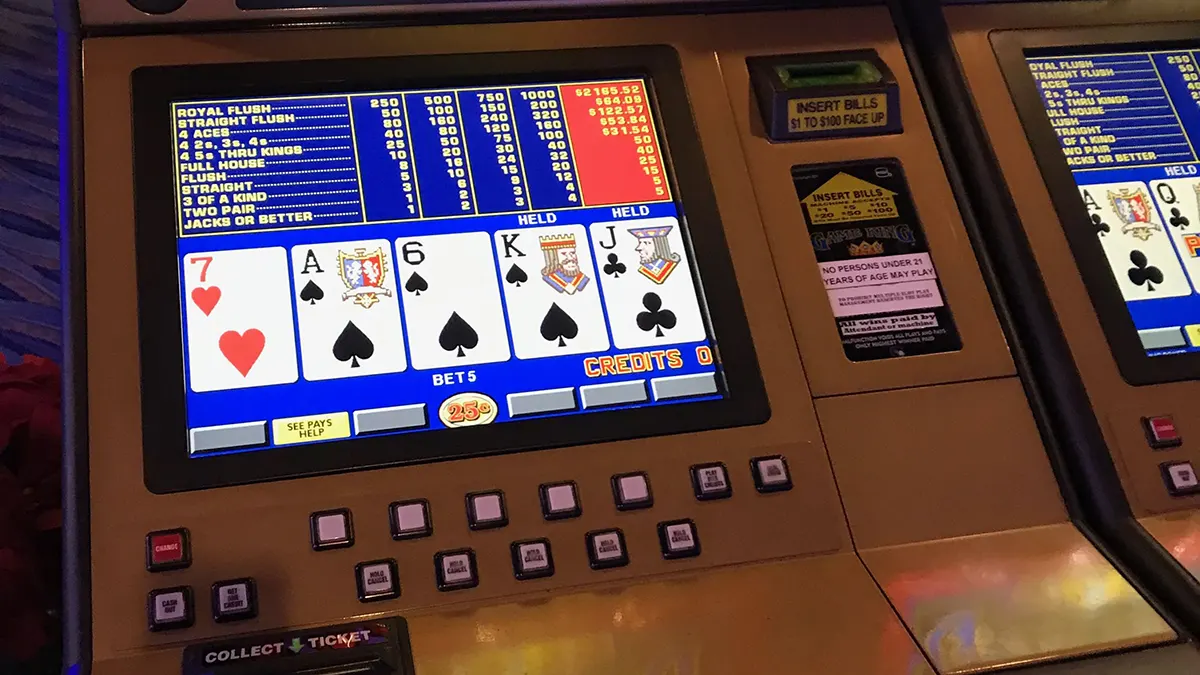 Learning to Play Online Video Poker
The rules and gameplay of video poker is one of the easiest among the other online casino games for real money to learn and generally only takes a few minutes before you are up and running.
Our skilled video poker experts here at Casino Canuck will show you just how easy this fun game is to learn and will also give you some great tips on playing video poker online.
The basic layout and mechanics of video poker is quite similar to many online slots, this is why online video poker is such an easy and natural switch for many Canadian fans of online slots.
To begin with:
Decide on your bet size. The bet size is like the coin denomination choice in online slots and can range from as little as $0.20 and move in increments up to $5 for each bet
Video poker used standard table poker playing cards and hand values
Begin by placing your bet – you can decide how many credits to bet including 'max bet'
You get five cards and can decide to keep all or get rid of ones that you don't want
The cards that you got rid of will be replaced in another deal
If the five cards that you end up with match any of the winning hands you win the prize associated with that hand
That's the basic gameplay of any video poker machine and as you can no doubt see it is really easy, really fun and really quick!
House Edge in Video Poker
While video poker may be similar in many ways to online slots, it differentiates itself by offering choice and simple strategy to players. This means that video poker has a level of skill that does not exist in chance- based slots games.
Skilled video poker players can take advantage generous pay tables and gain one of the best advantages over the house of any casino game. Canadian online casino players really love playing video poker because it offers one of the highest return margins of any game, some even return 100% to the player.
Video poker is also the only game where the pay table tells you exactly what the return is for each bet.The only other casino game that offers a better margin over the house is online Blackjack and video poker is faster and the stakes can be considerably lower.
Variations of Online Video Poker
While the basic layout and mechanics of online video poker machines are pretty much all the same, there are variations keep things interesting.
Regular video poker –Regular video poker games are single hand only games and include great Microgaming video pokers like Aces & Eights, Aces & Faces, Deuces & Joker and many others, available at our recommended Microgaming casinos including Jackpot City, Spin Palace and Zodiac Casino Canada.
Multi-hand and Progressives –Multi-hand video poker adds a further level of excitement and interest by allowing multiple hands to be played at once. Royal Vegas, Jackpot City and Betway Casino are among the many Microgaming casinos that offer multi-hand video poker games such as Deuces Wild, Jacks or Better and Joker Poker. Progressive video poker is similar to progressive slots in that players add to a jackpot with each bet until the right bet wins the total. Microgaming progressive video pokers include Jackpot Deuces and Supajax.
The game is simply in its layout and even more complicated multi-hand versions of video poker are still easy to follow and easy to play. The returns to player simply cannot be beaten by any other casino game and the game features one of the most generous and revealing pay tables around.
Why not try a hand or two of video poker for yourself right now at any one of our selections and find the best Canadian online casino.
Video Poker FAQs
What is video poker?

Video poker is an electronic game that uses the structure of a regular poker game. Video poker machines often look like slot machines, but that's where the similarities stop. In video poker, players can make certain decisions and choose which strategy to use in order to improve their odds. Most video poker games at online casinos are based on 5-card draw poker, where players decide how many cards of their initial hand to keep, and which to swap in order to improve their hand.

How do I play video poker?

Before the game begins, the player makes a bet, usually anywhere between 1 and 5 coins. After this, the player is dealt 5 cards each from a virtual 52-card deck. The player can look at his or her cards and decide which to keep and which to dismiss. After this, the computer deals out randomly selected new cards from the remaining cards. The player can now compare their final hand to the paytable on the machine. If the hand is as strong as the minimum required to win, the machine will pay out the odds. If the hand is stronger, the payout will be greater.

What is the gamble feature in video poker?

Like many online slots, video poker machines also have a "gamble" feature that can be used after each winning hand. This feature enables players to double their wins, risking their entire win with a coin flip. Players choose whether the card that is facing down is red or black, and if they guess correctly, they double their winnings, and if not, they lose it all. This is an optional feature, which also has a maximum payout that limits the number of times you can play this feature consecutively.

What is a multi-hand play in video poker?

In video poker, a multi-hand play gives players the opportunity to play more than one hand at the same time. Some machines allow 4 to 5 hands, while others offer up to 100 hands simultaneously. Each hand has to be played for in a separate manner, so if you are betting $1 for each of your 100 hands, it ultimately costs $100 each time you make a new hand. After choosing which cards to dismiss, the replacing cards are placed randomly and separately for each hand. Same cards can be used to be drawn for multiple hands. The payouts you receive are from each hand separately, and the final payout depends on the total win.

What variations does video poker offer?

Video poker has many variations, and those who play online video poker can select any number of games. The difference is mostly in the amount they pay for various combinations. Here are some video poker variations: Jacks or Better, Aces and Eights, Jokers Wild, and Deuces Wild.
More Casino Games Online