Land Based Casinos in Canada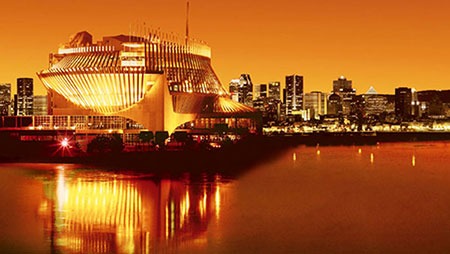 The history of gambling in Canada dates as far back as 1892 where under the Criminal Code certain forms of gambling were allowed. Over the next 80 years the only betting allowed was for horse racing and certain gambling events that gave their proceeds to either charity or religion. This is still deeply rooted in Canadian gambling today where local bingo, charitable lotteries and the such, still carry on to this day. Gambling changed forever in 1970 when the federal government gave the responsibility for gambling to the provinces and subsequently casinos began opening across Canada.
See our home page if you are looking for online casinos in Canada.
We are lucky as Canadians to have the choice to gamble, whether it is with online casinos or land based ones. Not all countries, most notably the USA, allow online gambling and most have severe restrictions on where bricks and mortar casinos can operate.
Online casinos have many things going for them. They are convenient and safe (as long as you do your due diligence) and come pretty close to giving you the casino floor experience, especially with new options like live dealers. However, for some, the virtual gambling is not enough and they love the excitement that comes with actually being on the casino floor. Of course, Canada is a big country so not everyone has the ability to visit a land based casino but, for those that can, we have decided to travel from coast to coast and give some reviews of the best casinos in the country.
Latest Casino News