Live Baccarat
Baccarat is one of the oldest casino games in the world and, together with roulette, forms the basis of any online casinos 'classic' games offering. While the game is not quite as popular as blackjack or even slots in Canada, more and more Canadians are discovering this unique and exciting, easy to play game. The live version of baccarat is probably the easiest way to really get into the game as it offers the most realistic game play available at online casinos today. Live baccarat, along with its variations are massive in the Far East where players really love the speed and simplicity of the game.
Now you can also find out why live baccarat is becoming the number one live online casino game all over Canada. You can find great live baccarat games at most of our recommended Canadian-friendly online casinos and also enjoy great bonus offers and superb play in CAD.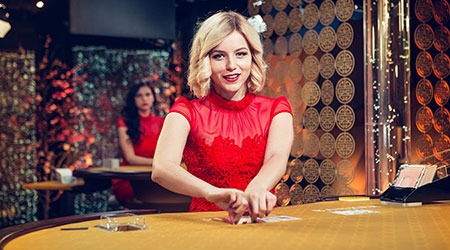 Best Live Baccarat Casinos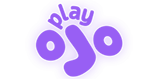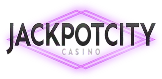 Play Baccarat at Jackpot City
Live Baccarat Gameplay and Rules
Live baccarat is exactly the same as regular as play baccarat online and real brick and mortar casino baccarat. There are essentially three types of baccarat that are offered by most online casinos today: Punto Banco, Chemin de Fer and Baccarat Banque. Some live casinos in Canada will offer all three while others will stick to a more refined and general live baccarat game, incorporating all of the important rules and gameplay.
Essentially live baccarat is a card game that offers players three basic bet choices. Players can either bet on the Bankers hand, the Players hand or a tie between both. Baccarat is a 'single play' game which means that, unlike the game of blackjack, for example, there is only one mover per round. Once the cards have been dealt to the Banker and to the Player, all you need to do is decide what bet to make.
The aim in live baccarat is for either hand to get as close to an eight or nine as possible. The live baccarat dealer will deal cards to both Player and Banker positions and then reveal each hand to you. There is also an even more exciting live baccarat version known as Baccarat Squeeze, where the dealer reveals the cards in a very slow manner, teasing you and really upping the level of anticipation with each round.
Playing Tips
While live baccarat is a bit easier to play than live blackjack and live roulette Canada, it is still useful to have a few good playing tips to help you along, especially if you are new to the game of live baccarat. For starters, a good tip is to always bet on the Banker, at least until you get more used to the game. This is because the Banker hand offers the lowest house advantage in the game.
Another very important tip is to try to avoid betting on a tie as much as possible. The Tie bet is probably the most tempting bet in live baccarat because of its high payout if you win. This is, more often than not, a trap as this bet also has the highest house advantage of any baccarat bet.
Advantages & Disadvantages
When playing live baccarat, it is a good idea to know which version of baccarat that particular casino is using as each offers its own set of advantages and disadvantages. Playing live baccarat however, offers plenty of advantages as it gives you the opportunity to experience a real game of baccarat from the comfort of your own home.
Live Baccarat Games Vs Standard Baccarat Games
The most notable difference is the social factor, one of the many attractions of a land-based casino. When playing standard online Baccarat games, the computer uses RNG (Random Number Generator) to shuffle, deal and distribute cards.
However, this is not the case in 'live' Baccarat games. Instead, playing a live Baccarat game is like being teleported to a real casino at the comfort of your couch. You get the thrill of a physical casino minus the fuzz of finding open tables and seats!
Physical casinos usually brim with people to the point that players find it challenging to spot an available seat. Sometimes, players are also forced to play different games due to the unavailability of open tables.
Not to mention, 'live' Baccarat games offer you all the perks and sophistication of a land-based casino and a guaranteed fun experience.
Our Take
Live baccarat is one of the easiest live casino games to get into thanks to its simple and quick gameplay. The game does not take long to learn and, unlike roulette, there are not too many complicated rules to understand. You can find great live baccarat games at our recommended online Canadian casinos.
More Live Dealer Casino Games