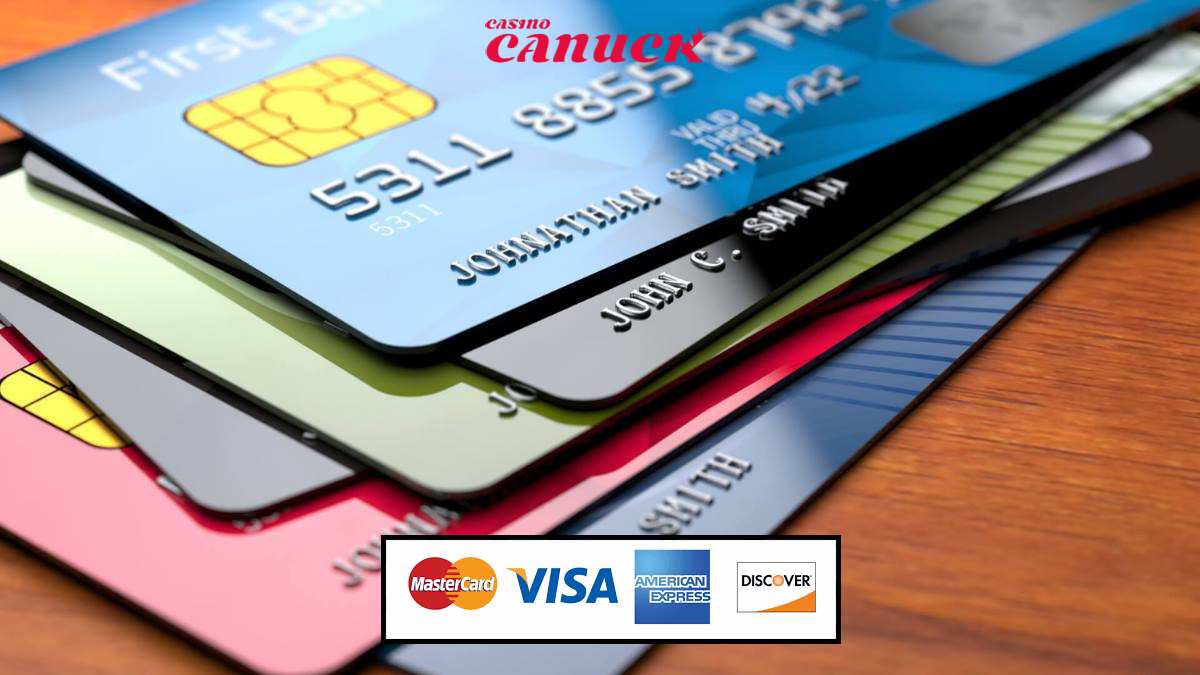 Best Online Casinos Accepting Credit Cards in Canada
Pretty much every online casino lists credit cards as a deposit method, however only a few actually work. Many online casino gamers prefer using credit cards to any other payment method as it is a tried and tested payment tool. Unfortunately in Canada, it has been difficult to use credit cards at online casinos. However, things have changed and the casinos have found ways to process credit cards without your company blocking it.
The payment processor combined with depositing non-exact sums like $103.89 work at the best casinos. We have had success with this method at the casinos we list. If you are looking for info on Canadian land based casinos and credit card use, we go over it below.
Read More
Canada's Favourite Credit Card Casinos
Rank
Casino
Bonus
Visit
Info
1

Wildz Casino

$1000

+ 200 Free Spins

Visit Casino

Wildz Casino offers Canadians some great banking options and low wagering on a solid Welcome Bonus

18+. This offer is not available for players residing in Ontario

2

PlayOJO

80 No Wager Free Spins

Visit Casino

Fair Online Casino WITHOUT Wagering requirements. Cash out quickly with no strings attached.

18+. This offer is not available for players residing in Ontario

3

Lucky Days Casino

$1500

+ 100 Free Spins

Visit Casino

Lucky Days offers you Top Entertainment 365 days a year. Try your luck at over 1000 of the trendies games on the market.

18+. This offer is not available for players residing in Ontario

4

Maneki Casino

$500

+ 99 Free Spins

Visit Casino

Maneki Casino is a one-stop shop for the best online casino games in Canada! Welcome bonus up to $500 plus 99 free spins.

18+. This offer is not available for players residing in Ontario

5

King Billy

$2500

+ 250 Free Spins

Visit Casino

King Billy Casino is the true ruler in Canadian casino gaming. Welcome offer includes $2500 and 250 Free Spins.

18+. This offer is not available for players residing in Ontario
Overall 10 Best Online Casinos in Canada
Types of Cards
Visa: Visa is the biggest and one of the most successful credit card companies in the world so they are a good choice when it comes to choosing a credit card or debit card. Visa is also the most popular choice among online gamblers and almost all online casino sites offer it as a payment method. Making a Visa deposit at a casino site is a very similar process to shopping online. It is important to note that certain online casinos will only accept credit cards and not debit cards.
MasterCard: MasterCard is Visa's top competitor, with it being the second biggest credit card company worldwide. MasterCard is a safe and trusted brand that many players opt for. Most online casinos accept MasterCard as a payment method.
Diner's Club: Diner's Club is an internationally recognized credit card brand, that's major draw is their perks and benefits for members. Most online casinos accept Diner's Club cards, with a few casinos even giving special benefits to cardholders.
Prepaid Cards: You can get prepaid debit or credit cards from a variety of credit card providers. They are very similar to usual bank cards except they are loaded with a predetermined amount of money and completely anonymous, similar to a gift voucher. Most credit and debit card accepting casinos usually accept these prepaid cards too. An advantage to them is that payments can be done more discreetly, as they contain no personal data and they can also be reloaded online. They are a safe option for responsible gaming as you can only spend what it charged on the prepaid card.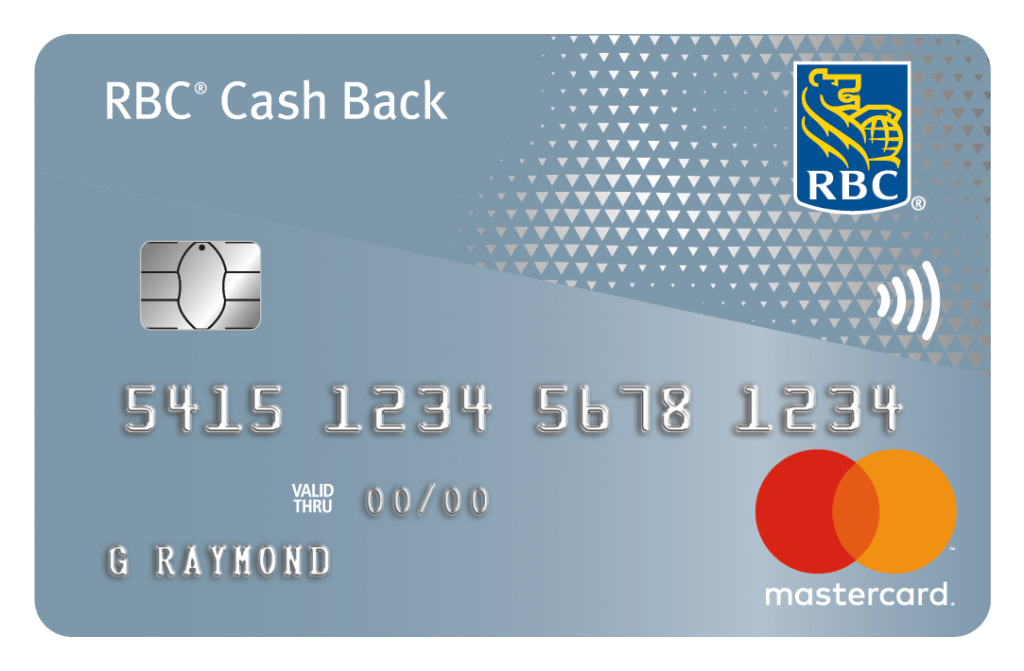 Vanilla Prepaid Visa or Mastercard
Vanilla prepaid cards are an interesting alternative to the classic credit card but we do not recommend using them. Vanilla is available at 7Eleven stores and Walmarts across Canada as well as other convenience stores, gas stations and grocery stores, totalling 10,000 locations.

To use the card at online casinos that accept vanilla Mastercard you simply need to purchase and activate your card then select Visa or Mastercard as a deposit option on the online casino website. Deposits should be instant. Withdrawals are not an option using Vanilla prepaid Visa and Mastercard.
The biggest reason not to use prepaid card is excessive fees. There are often fees charged by online casinos for using Visa and Mastercard and the activation fees from Vanilla are extremely high unless you choose a high dollar amount card. See the fees for each in the table below and I have included the percentage of the amount you are losing to activation.
| Amount | Fee | Percent |
| --- | --- | --- |
| $25.00 | $3.95 | 15.8% |
| $35.00 | $4.50 | 12.9% |
| $50.00 | $4.95 | 9.9% |
| $75.00 | $5.50 | 7.3% |
| $100.00 | $5.95 | 6.0% |
| $150.00 | $6.50 | 4.3% |
| $200.00 | $6.95 | 3.5% |
| $250.00 | $7.50 | 3.0% |
| $500.00 | $7.95 | 1.6% |
Overview of Recommended Prepaid Cards in Canada:
Pros and Cons of using Credit Cards at Online Casinos
| | |
| --- | --- |
| | Nearly all online casinos accept Prepaid Visa or Mastercard as a deposit option |
| | A prepaid card, it is not restricted like credit cards offered by financial institutions and banks that accept online gambling |
| | No background checks required |
| | You need to wait up to 24 hours for activation |
| | High activation fees |
| | No withdrawals possible |
The Differences Between Credit Cards, Prepaid Cards, and Debit Cards
Credit Cards
This is a card issued by a financial institution that allows the cardholder to loan money to pay for services or goods. This is done on the condition that the money that's borrowed is compensated with interest which acts as the cost of borrowing money. There are often additional charges that go along with it.
Debit Cards
A debit card is different from a credit card in the sense that the card is linked to a bank account that allows the cardholder to make the payment. Unlike credit cards, debit cards won't allow you to go into debt. There will be small negative balances on the odds occasion, but this is mainly due to banking charges.
Prepaid Cards
A prepaid card is similar to a gift card; the card is preloaded with a particular sum of money and can be used as a credit card, without the fear of debt. Prepaid cards are also similar to debit cards; however, the cash is linked to the card and has no ties to a bank account. Prepaid cards are also great to use for online purchases due it being secure; however, like debit and credit cards, there are fees involved.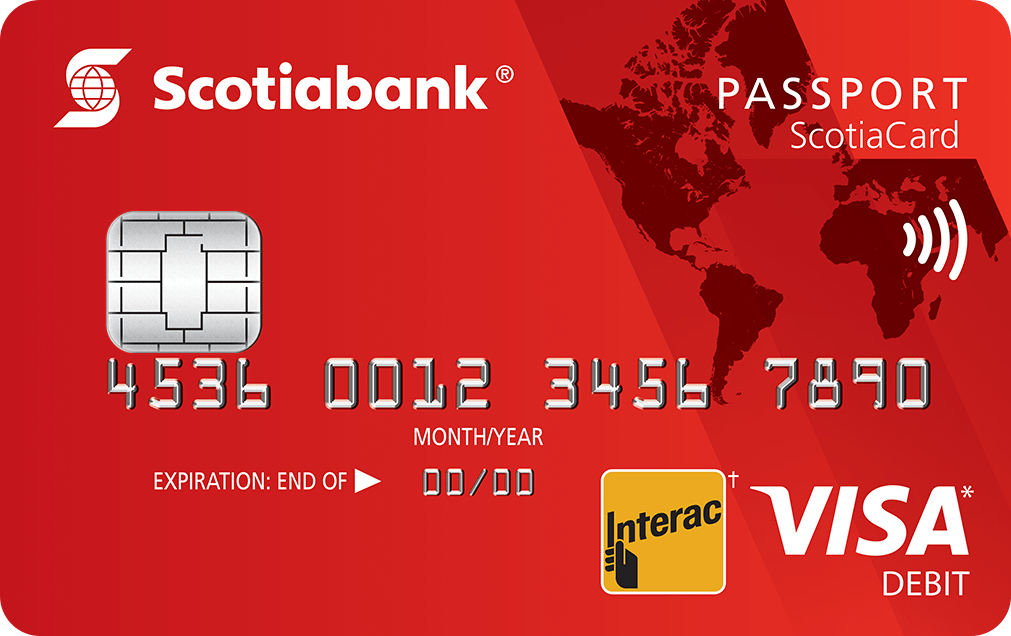 How We Rate Credit Cards
Credit Cards should truly deserve a high rating given they are available to use at every single casino but here at Casino Canuck we frown on using them. The biggest drawback is that you will be paying fees slightly higher than other payment methods. It is also sometimes not possible to use some Canadian credit cards at online casinos. They are one of the first online payment methods to come about and are trusted within the industry. Almost all online casinos accept some form of credit card and they are easily accessible for most players worldwide.
Why use Credit Cards at online casinos?
Credit cards have been around for over 60 years and are definitely one of the most popular methods of making online payments in general. One of the obvious advantages of using a credit card is that it allows players to spend funds that they don't necessarily have, although the amount can never exceed the cardholder's set limits. So the biggest reason as to why so many people use credit cards when online gambling is that they can charge funds into their account instead of real money. The fact that you can spend more than you have is a major advantage to serious players. It is also usually a relatively quick and easy process to extend your credit card limit if it looks as if you're reaching it.
Because credit cards have been around for so long, the online payment has been close to perfected. This means that transaction times are usually quick, depending on what credit card you have, and funds are usually processed faster than in other methods. In some cases, funds can be processed almost instantly.
Making online purchases with a credit card is usually exceptionally safe, especially when using a well known credit card brand from a trusted bank. It is of course, up to the cardholder to make sure that they only play casino games on registered and accredited sites. There are security features in place that protect the cardholder's financial and personal information that are constantly being improved and updated.
Drawbacks
There are obvious and major advantages to using credit cards online, but there are also some drawbacks. If cardholders aren't careful they can over spend on their cards and go into credit card debt. If it gets really bad they could even end up blacklisted. It is important to gamble responsibly and adhere to the age old rule of never spending more than you're prepared to lose.
Bitcoin
One way to get around using credit cards directly at the casino is to purchase bitcoins and then play at our top bitcoin casinos. There are a variety of bitcoin wallets and exchanges that allow credit cards to be used to purchase cryptocurrency such as Coinbase and CEx.io.
Other options include using a prepaid card like Paysafe where you enter a 16-digit Paysafecard code online and then deposit money into your dedicated account before depositing that at the casino of your choice.
Making deposits with credit cards
Depositing money into an online casino account is very straightforward and is a very similar process that you may have experienced while shopping online.
Below is a step by step guide on what you can expect from depositing at casino sites:
You will most likely need to first create an account with your preferred gambling site. From there you will need to find the 'Deposit Cash' button or something similar on the site, press on that and choose credit card as your form of payment.
Here you will have to enter the amount you wish to deposit as well as personal details, credit card number and CVV code on your credit card
You may then receive a validation code on your phone or email to use as a confirmation. Once this code is entered your funds should reflect and you can start playing with them!
Withdrawing with credit cards
Each online casino will have slightly different withdrawal processes which may differ even more depending on which bank you're with. The below process is fairly typical and can be expected when making credit card withdrawals:
Go onto your account and select 'Banking', your funds should be displayed.
Choose the 'Withdraw' option and enter the amount you wish to withdrawal (there may be minimum amounts).
Select 'Credit Card' as your payment method and click 'Submit'.
Your withdrawal should not be much more complicated than the above steps and funds should reflect in between 1 day to 3 days depending.
Mobile Casinos that Accept Credit Cards
Credit Cards are one of the most popular and oldest payment options around.
Most mobile casinos also provide their users with an option to pay using a credit card. You can use various cards like Visa, Mastercard, Diner's Club, and other prepaid cards issued by respective banks.
Most users prefer using credit cards as it allows them to charge the amount to the account instead of actual cash. However, there are certain drawbacks you might need to face if using credit cards. You need to pay high activation fees, wait 24 hours for activation and cannot speed up the withdrawal process.
Casinos like Ruby Fortune, Mr Play, King Billy etc., are mobile optimised and offer their users a chance to pay via credit card.
Where can I get a credit card?
Credit cards are fairly easy to access. If you have a good credit history, your bank should issue you one without any hassles. Debit cards are even easier to obtain and all you need is a small minimum amount in your bank account and to pay a small fee.
Land Based Casino Credit Cards
As we have gone over in our legal page, gambling is fully within the jurisdiction of provincial governments and is thus regulated differently depending in which province the casino is located. However, generally you cannot use a credit card in a casino for gambling related activities which includes buying chips or gaming gift certificates. Local Canadian casinos just like US establishments in Vegas or Atlantic City have ATM terminals all over the place. You can withdraw cash from your account and use for gambling chips purchase. This might not always be convenient but it helps reenforce responsible gambling by not allowing customers to spend money they don't have. Ontario was the last province to allow casinos to give credit to players. To see more information on specifics by region you can check out this article.
Bottom Line
Credit cards have a good reputation and are widely used although the trend in gambling legislation worldwide does not shed a positive light on this traditional payment method. The UK Gambling Commission has banned the use of Credit Cards at any online casino website in order to protect the players from going over their limits. As a responsible casino player, if you have no other options, like Instadebit or iDebit, we would give them two thumbs up when choosing which payment method to use for online gambling as long as you are OK with the slightly higher fees and you bank doesn't restrict online gaming payments.
Can I use a credit card at a Canadian online casino?

Yes, most online casinos available in Canada allow players to deposit and withdraw money using credit cards. However, Mastercard is restricted to deposits only while Visa usually works for deposits and withdrawals. Alternatively, you can pay and cash out via Visa, Mastercard, and Interac debit cards.

Which banks allow gambling transactions?

Most Canadian banks that issue Visa or Mastercard accept offshore gambling transactions. Here are a few "safe" banks that generally accept gambling transfers without problems: Bank of Montreal (BMO), Canadian Imperial Bank Of Commerce (CIBC), Royal Bank of Canada (RBC) or Toronto Dominion Bank (TD Bank).
Other banks have stricter policies, such as Bank of Nova Scotia (Scotiabank) which will only allow transactions to operators regulated by the respective provinces. In Quebec, it's Espace Jeux in Quebec; PlayOLG in Ontario; and PlayNow in British Columbia and Manitoba. Banks based in the US like chase also restrict gambling transactions even for Canadian, due to very strict US regulation.

Are credit cards a popular form of online casino payment?

Yes, credit cards are immensely popular since they're accepted almost everywhere and easy to use. Their popularity, however, is quickly being rivaled by some of the new e-wallets available these days, such as MuchBetter, Instadebit or iDebit. Interac e-Transfer and Interac Online are also popular methods, along with Echeck. Prepaid debit cards like Vanilla Prepaid also allow online gambling payments.

Which online casinos accept prepaid cards?

All online casinos that accept Visa and Mastercard Credit Card also accept prepaid or debit Visa/Mastercard.

Can I use a credit card for gambling at a local casino?

Most casinos don't allow credit cards for purchasing chips and other gambling related items that's why you'll see ATM terminals for cash withdrawal everywhere in a casino. This is mainly done to prevent gamblers from overspending.
Best Casino Payment Methods