PURE Casino Yellowhead Review – The Center of Entertainment & Dining
PURE Casino Yellowhead in Edmonton is more than a casino. Although this casino is Alberta's center for slots and live poker, it is also famous for its private entertainment and dining. With three restaurants, an entertainment room, and a 24-hour poker room, there is always something going on to keep you happy and fulfilled.
PURE Casino Yellowhead entertainment goes beyond the slots machines and card tables, as you can watch live poker tournaments, live music, or live dance shows with your friends while enjoying the delectable meals from Retro Kitchen and Snax Pantry. Groups also come to this casino for their events, while couples and individuals can visit for a bite or drink.
About the PURE Casino Yellowhead & Resort Floor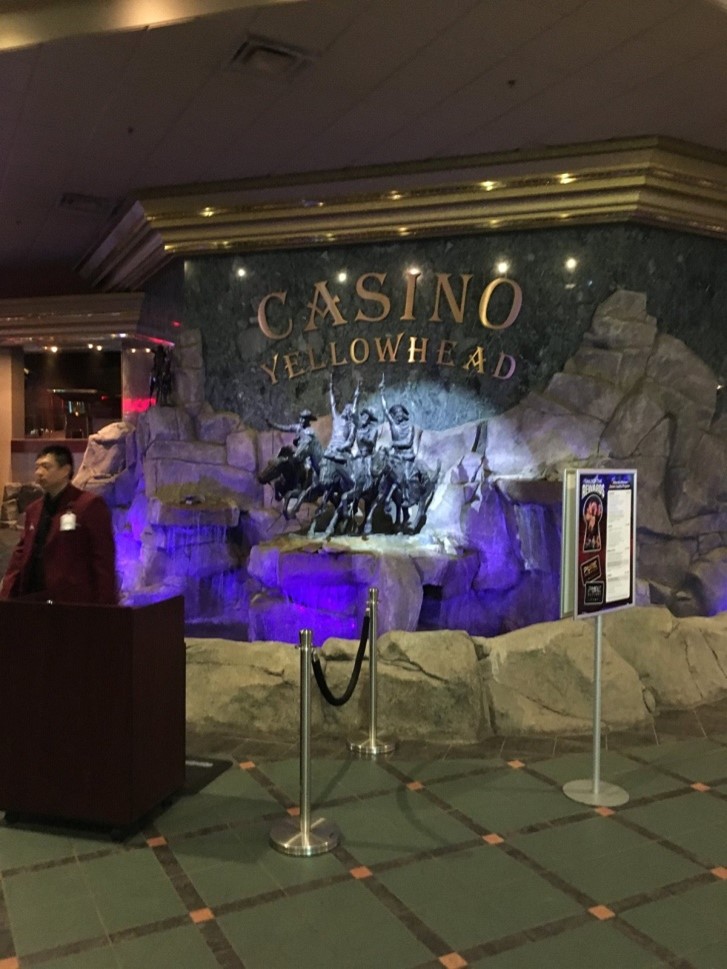 PURE Casino Yellowhead is one of Alberta's largest casinos and is also one of PURE Canadian Gaming's top casinos. Located off Yellowhead Trail in Edmonton, PURE casino Yellowhead promises nothing but pure entertainment, efficient service delivery, and great food amid great company. You will enjoy great hospitality and joy in an exciting experience. Since opening its doors in 2000, this casino has brought in over 700 slot machines, 27 live games, 26 lottery machines, and a 24-hour poker room with eight poker tables. It is among the few casinos in Alberta that have a no-smoking policy to accommodate people who visit for food, meetings and shows, among other things people can enjoy if they do not want to play the casino games here.
If you are searching for a modern casino to play slots or poker or to eat, drink, or host an event, PURE Casino Yellowhead is the right place. AGLC regulates all operations at PURE Yellowhead. What is even more enticing is not how they abide by the law or offer exceptional service but their involvement in charity, with 80% of their proceeds going towards charitable donations.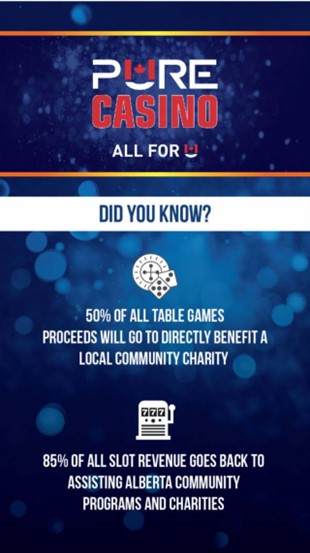 Amenities at the Casino and Resort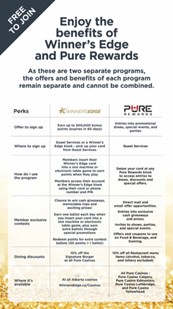 There is more than gaming for people to enjoy at PURE Casino Yellowhead. You will eat, drink, dance, and enjoy shows in this casino. Below are the amenities at the casino & resort.
Food & Drinks
The PURE Casino Yellowhead menu offers many exciting foods and dining choices for all guests at the venue to enjoy. From breakfast to lunch, dinner, and anything in between, the waiters at PURE casino Yellowhead are always there to tantalize your taste buds.
Retro Kitchen & Bar
The Retro Kitchen & Bar is a PURE Casino Yellowhead customer's delight. A lot of people pour into this casino with one goal in mind; eat and drink. Breakfast and dinner times are busy in this casino, with people bringing their friends to enjoy the daily specials all week long. The PURE Casino Yellowhead's dining experience is exceptional, as it offers many full course meals. It is open daily from 9:30 am to 10:00 pm and up to 11:00 pm on Saturday, and it is closed on Sundays.
SNAX Pantry & WOK
This pantry specializes in Asian wok, pizzas, sandwiches and fresh bowls. It in open from Monday to Saturday between 11:30 am and 2:00 am.
Social Bar & Lounge
You can watch games here while enjoying your drinks with friends. This bar is open the entire week from 9:30 am. View the food and drinks menus, or call the PURE Casino Yellowhead to reserve a group dining experience.
PURE Membership Card
The PURE Casino Yellowhead rewards its loyal clients, as you will pay less when you visit and spend more. With a PURE membership card, you will earn reward points that give you access to discounts on food and drinks at the casino restaurants and bars. You will also get invites to member-exclusive events at the casino and an opportunity to redeem those benefits for games, parties, and events. Here are some of the other benefits of the PURE loyalty card;
Sign up bonus of up to 500,000 points.
Earn points from every game you play.
Member-exclusive giveaway contests.
Discount coupons on food, drinks, and games.
10% off all PURE Casino Yellowhead menu items.
Table Games & 24-Hour Live Poker
The PURE Casino Yellowhead is famous for its many slot machines and its dedicated poker room. The PURE Casino Yellowhead has a table or machine for whatever game you want to play. The place also has a VIP gaming lounge for an exceptional experience with personalized hosts available for all players.
Pearl Showroom
Nightlife in Alberta could never get better without PURE Casino Yellowhead's entertainment room. The Pearl Showroom boasts 15 big screens, a 16-foot LED screen, concert-grade sound, and intelligent lighting to keep you entertained all night. The showroom has its own bar, and you can also order food while enjoying shows. With live music, dance shows, fights, and other entertainment shows running all week long, and you do not want to miss an evening at this casino.
Visit this website to see upcoming shows and buy tickets to your favorite show. You can also book private events or enjoy performances from various entertainment bands on Friday and Saturday. Here is the Pure casino Yellowhead menu for Pearl Showroom guests.
Entertainment and Tournaments
Entertainment at PURE Casino Yellowhead is at another level. There is live action at the tables and slot machines, but there is also live entertainment for all. To access the entertainment hall, you need to be of legal age depending on the show. The live entertainment room is open for you, whether alone, with your significant other, friends, or with a group. Make sure to buy a ticket in advance so you won't miss the excitement.
In addition, gamers have the opportunity to win amazing prizes during slot machine tournaments. The space inside is modern and well organized, with an efficient system that ensures that games happen at the right time. Every slot machine and card game you could ever think of is available at PURE Casino Yellowhead. In addition, PURE Casino Yellowhead poker tournaments are a wonder to behold. With a room dedicated to live poker and a website to announce upcoming poker tournaments, you do not want to miss what is coming here.
Contact Info
What's Next: More Casinos