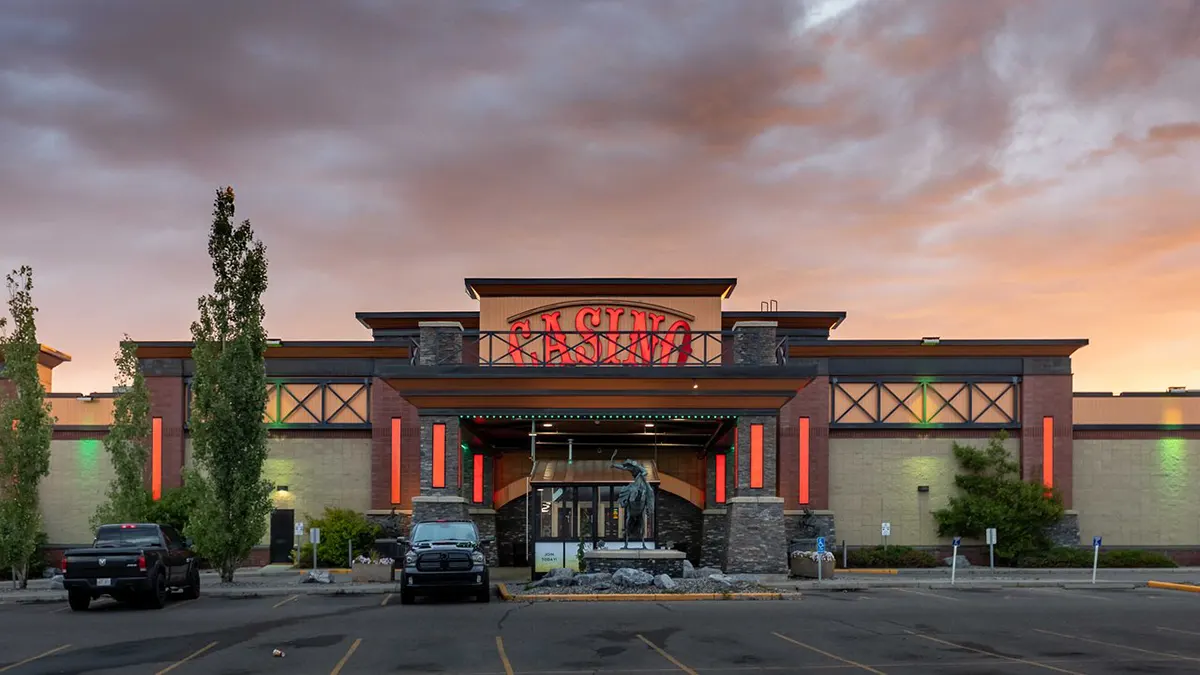 Pure Casino Calgary Review
Established in May 1997, Pure Casino Calgary offers you a near-complete gaming experience as it focuses on providing visitors with a safe space that's not only exclusive to those that are looking to boost their gambling winnings, but rather the entire family. Right off the bat, Pure Casino delivers by providing a rather unique ambiance that is lit up by slots and arcade games, and a range of other factors.
Pure Casino Calgary is the latter of two casinos in the region, the other being Cash Casino Calgary; however, the former is the larger and the more popular of the two. Pure Casino has opted for the standard casino look which consists of neon lighting, strangely patterned carpets, and slot machines everywhere.
Here we'll be taking a closer look at everything that Pure Canadian gaming casino Calgary has to offer.
Pure Casino Calgary Floor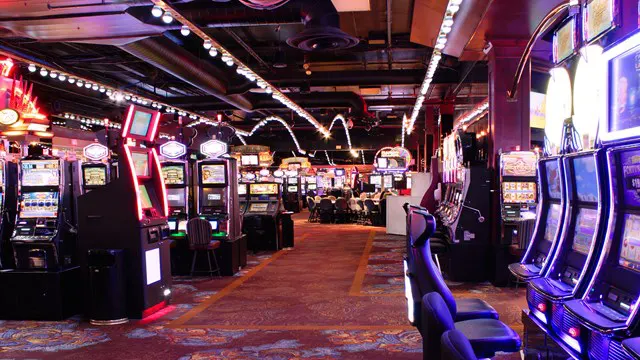 Pure Casino Calgary has a gaming floor that's 57,000 square feet and features 862 gaming machines along with 32 poker and table games. One of the largest draws of the casino is the high-limit rooms that allow players to enjoy a luxurious room that features 3 Blackjack and 5 Baccarat tables. But that's not all, as you'll also be able to arrange to use the VIP gaming lounge that provides you with a world-class experience.
The Pure Casino Calgary Poker Room is another great part of the casino, with 10 tables that are available 24/7. This is one of the newer parts of the casino, which was built in 2018. Using this room will also see you provided with complimentary meals that range from breakfast, Subway, and pizza. You could also host a private poker tournament or charity event, which is something that not many places offer.
There are also VIP hosts that you will be able to contact beforehand, which will avail themselves to host your event. Circling back to the table games that are offered on the main casino floor, you'll be able to enjoy games such as Blackjack, Craps, Caribbean Stud Poker, Mini-Baccarat, Let It Ride, Poker, Sic Bo, Roulette, and Pai Gow Tiles.
Pure Casino also offers a rewards system that provides you with various deals and offers that will save you cash on meals, events, parties, beverages, and so on.
The Amenities at Pure Casino Calgary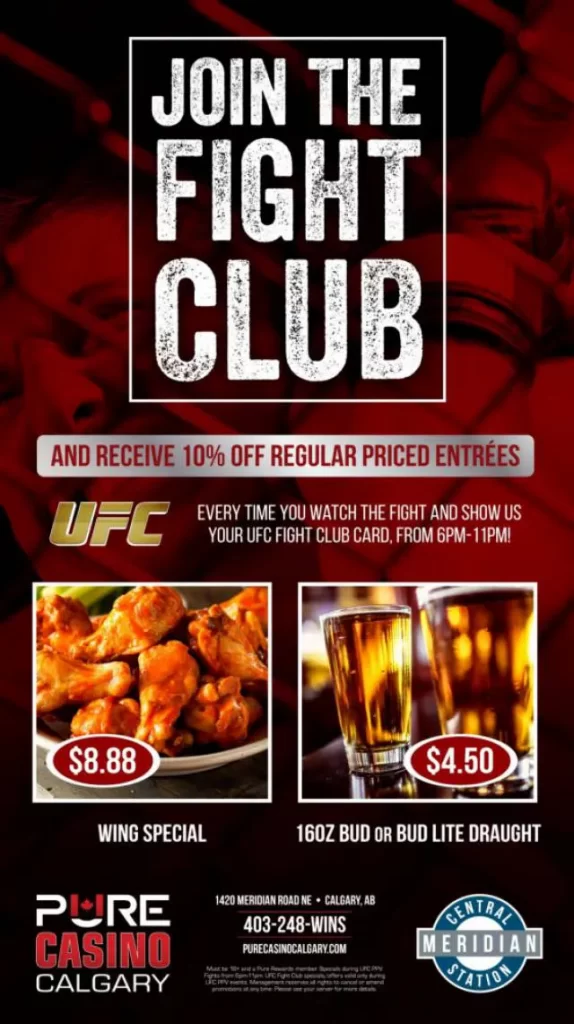 Amenities are a vital part of the land-based casino experience and they provide you with something a bit more than just sitting in front of a slot or a casino table. At Pure Casino Calgary you can enjoy amenities such as indoor golf, which is a major attraction as the HD golf simulator that will provide you with an immersive golfing experience that allows you to enjoy all of the best golf courses across the world.
Pure Casino Calgary also offers a handful of classic arcade games such as Air Hockey, Basketball, Pool, Foosball, and Skeeball. This is a great addition as it allows those that don't gamble to do something else, especially those that have kids. If you looking for the Pure Casino Calgary menu, you can head to the Meridian Central which offers a wide assortment of dishes. There are also plenty of dining promotional offers such as various dinner specials, breakfast specials, soup of the day specials, and many more.
This restaurant offers more than just food, it offers an experience, as there are usually events that take place at the restaurant, with particular meals to go along with it. The restaurant operates from 9:30 AM to 1:00 AM, which means that you're likely going to need something to eat, and this is where you can get it.
Entertainment and Tournaments
Pure Casino Calgary offers a range of poker tournaments and as previously stated you'll also be able to host your own tournament. There is also a range of ongoing promotional offers, mainly focused on deals on food; however, there are also live events that will take place, such as music and other types of performances.
The casino website also has a calendar that will allow you to preview the events that are coming up, meaning you'll be able to book in advance. With the rewards and promotional offers, the additions, and everything else that comes with the casino. This is a great spot for anyone that's looking to let their hair down and relax. This casino isn't too lively, yet it's not informal enough to feel like a sports bar.
Ultimately, we'd recommend it to anyone new or experienced in gambling, as you're guaranteed to have a good time.
Contact Info
What's Next: More Casinos