Copper Coulee Casino Review
Copper Coulee Casino is located on the south end of Medicine Hat Lodge in Medicine Hat, the sixth largest city in the Canadian province, Alberta. The hotel and casino promises their patrons the complete casino experience by offering the latest in gaming tech, the good old favourites, great food and drinks and an bustling vibe.
You can enjoy your stay over at any of the 222 rooms available including a hair salon, a spa, a fitness center and a waterpark fully-equipped with pools, saunas, waterslides and hot tubs. Enjoy a fine dining experience at any one of the three available bars and restaurants. Or you can head off to the thrilling casino floor, for some quality after dining action.
Medicine Hat Lodge forms part of the Trademark Collection by Wyndham and was built in 1984. Perfectly located and well within reach of amenities, you will find all that you need "under one roof". Other amenities include a 6, 500 square foot Convention Center and a choice of 3, 18-hole golf courses.
Copper Coulee Casino Floor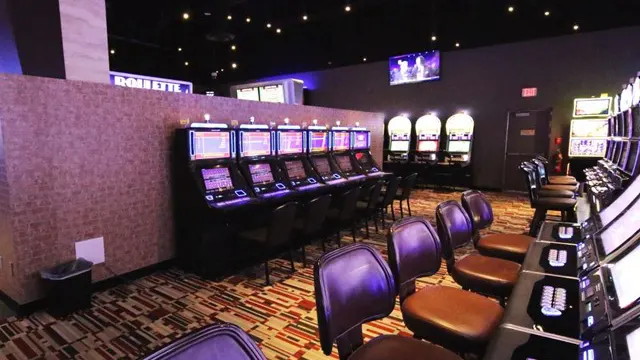 The floor size covering the casino part of the lodge runs up to 30, 000 square feet alone, and houses 337 slot machines, 21 video lottery terminals (VLT's), several casino table games and even simulcast off-track horse race betting. Tables open up at 4pm daily and include casino favourites such as Ultimate Texas Hold 'em Poker, Classic Blackjack and Roulette.
The Medicine Hat Copper Coulee Casino adopts a smart dress-code policy. This translates to shirts and stylish shoes being of a mandatory fashion, no pun intended. Try avoiding attire than consists of shorts, sportswear, t-shirts or hoodies. Furthermore, it is important to note that the casino floor is a complete smoke-free zone. Smokers do however have designated smoking areas located outside of the casino as well as at the bar areas.
If you are a slot player, you will find a wide selection of slots available in a range of themes and types that include video slots, video poker machines, Megaways™ slots and province wide progressive jackpots. There are no tournaments available, but that should not stop you from enjoying the rewards the casino has to offer. There are no apparent promotions available directly at Copper Coulee Casino, however the lodge does provide special promotional offers on all-exclusive packages which includes a night's stay with breakfast and C$20 in slot credit.
The Amenities at Copper Coulee Casino
Guests staying over at the lodge can enjoy the many amenities "the city" has to offer. Get a taste of Alberta's world famous beef, amazing seafood and international cuisine at The Redwood Steakhouse and Bar, which is trimmed with a modern ambiance. If you're feeling cheesy, the Eatalian Kitchen whips up tasty Italian dishes for the whole family.
Head off to the Central Station Cocktail Lounge and enjoy fantastic wine, cocktails and sun-downers and end your night off in style. If you prefer booking a table for two or out with some friends for the night, the CU Elements Restaurant and Bar is a perfect stop. Here guests can enjoy live entertainment, which ranges from sports events to live bands, while enjoying drinks and great tasting meals.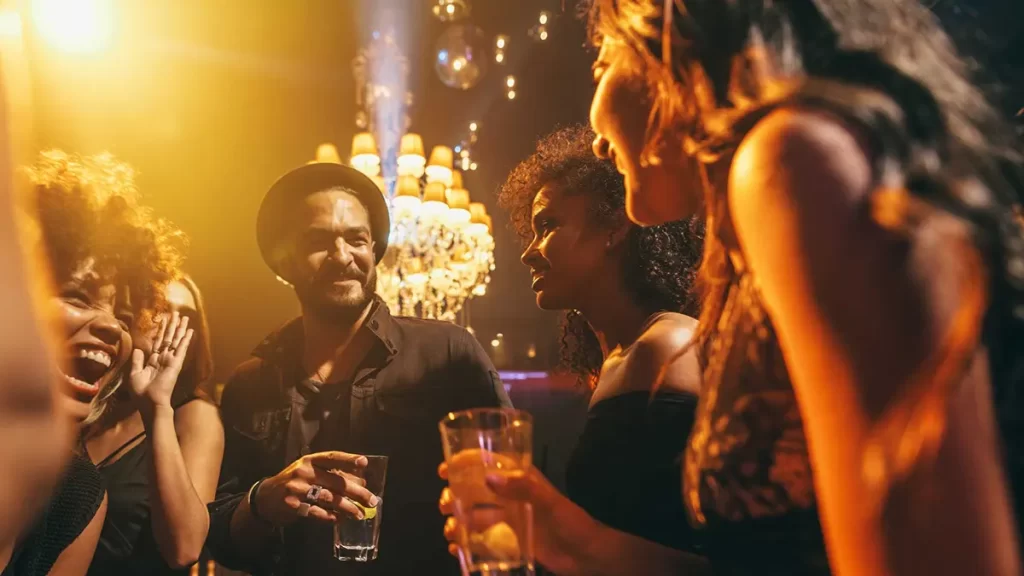 You will enjoy a great night's stay in any one of the 222 rooms available at the 4-star lodge. Guests will have the option of standard deluxe rooms to luxury suites. Hot tubs and saunas can be booked by appointment and health goals can be achieved in the fitness center. Or relax and visit the spa for complete treatments and massages. If you don't find exactly what you are looking for at the lodge, the resort has been conveniently placed near a large shopping mall, small shops and other nearby hotels. These include the Comfort Inn, Holiday Inn, the Townplace Suites and Super 8.
Entertainment and Tournaments
As mentioned, there are no tournaments available at the casino, however, live horse racing events from around the world can be enjoyed in front of a large LCD display with bet types and bet ranges on-par with the real events. Other entertainment at the resort includes an in-house waterpark fitted with waterslides and various other fun activities for the family. Or venture beyond the lodge and partake in picturesque golf courses and lounges that are world renowned. In addition, UFC fights and MMA fights as well as musicians such as Daniel Hooft, Jay Bowcott and Rob Hudec, can be enjoyed at the CU Elements Restaurant and Bar. No matter what the luck of the draw may turn out to be, you are in for a winning experience at Copper Coulee Casino at the Medicine Hat Lodge.
What's Next: More Casinos