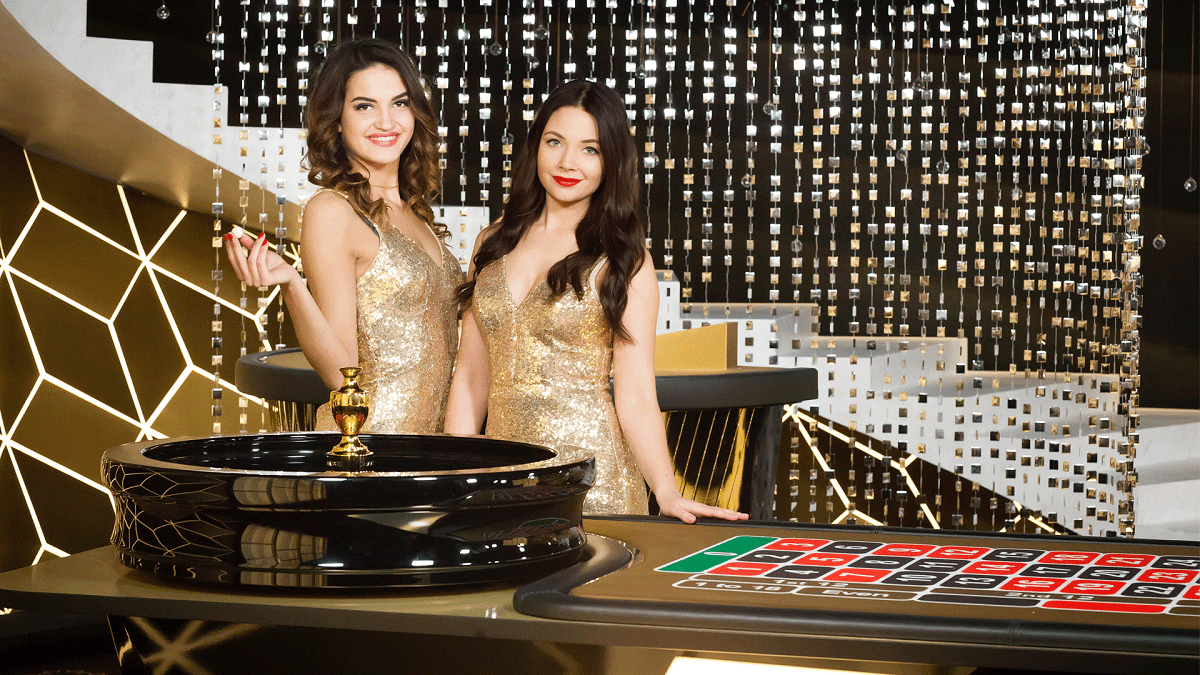 Playtech's Live Dealer Casino
In recent years, live casino games have taken the world by storm. They provide a realistic casino experience, but all from the comfort of the players' homes. The industry is highly competitive, with many online casino companies racing against trends and new technology to create the most immersive live dealer games.
There is one live dealer casino supplier that seems to stand out from the rest, and that title belongs to none other than Playtech. Playtech has become a household name among online casino players, as the brand provides some of the very best games in the business.
Playtech is actually the biggest live casino game supplier in both the continents of Europe and Asia; so why Playetech? What makes them so popular and what's set them apart from competitors?
Playtech Provides a Luxury Experience

While there are dozens of live dealer casino games to choose from, most of these games are quite similar, stock-standard replicas of each other. Where Playtech really shines is in the finer details; they go the extra mile to provide an immersive and exciting gaming experience for the player.
By using a dynamic interface, HD cameras and the latest technology, this supplier provides games that stays true to the authentic, brick-and-mortar casino experience, but perhaps with just a touch more pizzazz.
With a wide variety of games to choose from, Playtech ensures that all players feel included. They are also continuously updating their range of languages, providing Romanian, Spanish, English and Italian speaking dealers, to name but just a few.
The Greatest Technology

It's quite obvious that staying ahead of the technological curve is an imperative ingredient for success in this industry.
Playtech employs cutting edge technology, with Omni-channel live casino software. The company uses only top-quality, HD cameras to ensure an immersive experience, as well as fast streaming so long as the player has a secure internet connection.
The whole operation runs every single day of the year, for 24 hours a day, allowing players across the world to access their favourite games whenever they feel like it.
Tools and services are continuously updated, and the highest level of security technology is applied across all Playtech platforms.
The Exciting Riga Studio

In Feb 2017, Playtech opened their premises in Riga, Latvia. The huge, 8,500 square meters, studio can be found in Riga's central old town, and is probably the biggest live casino studio in the world!
This studio is where all the magic happens, everything from customer call centres, to developing of games, to live streaming. There is even a live dealer training area, where all new dealers undergo their intensive training.
This new premises has a focus on the future of live casino gaming, and has been specifically modelled in order to easily be able to host the very latest technology. The entire building is exceptionally secure, fitted with hundreds of cameras and advanced bio-metric systems.
Despite the high levels of security, Playtech has been very transparent with their operation in effort to maintain trust between themselves, their clients and their players.
The Most Professional Staff

In an industry like live dealer casinos, the staff play a very important role; most specifically the dealers themselves. They are the face of the business and need to present themselves in a very professional manner and be 100% present at all times in order to keep on top of what is happening in the game.
Playtech really understands the importance of good dealers and invests heavily in their staff. Playtech has their very own training operation in Riga, where staff undergoes intensive training to ensure that they are completely prepared for the job. Playtech currently employs over 500 dealers, speaking over 7 different languages. Staff also undergo performance assessments, and work in a target-based environment.
So Just How Many Games do they Provide?
Playtech is constantly bringing new live dealer games into their repertoire, and their current selection leaves little more to be desired as there truly is something for everyone. They have one of the biggest selections of the games in the industry, and these games include:
Ultimate Blackjack
Blackjack
Age of the Gods Roulette
Prestige Roulette Lite
Single Zero Roulette
Speed Roulette
Baccarat 7 Seat
Baccarat Squeeze
VIP Baccarat
Mini Baccarat
Casino Hold 'em
Poker
Hi-Lo
Sic Bo
Side bet variants including 21+3
Grand Royal
Safe and Secure
The internet can be a scary place, but Playtech ensures that players enjoy a secure interface that is tightly monitored and free from casino hackers and scammers. Players themselves should note that they are monitored for any suspicious behaviour. It is obvious that the safety of players is Playtech's top priority.
Playtech doesn't just offer live casino games, but a wide range of other games too. Check out our best Playtech casino to give them a go. Also, see online casinos in Canada that offer an entire selection of great casino game providers!
Image rights www.playtech.com