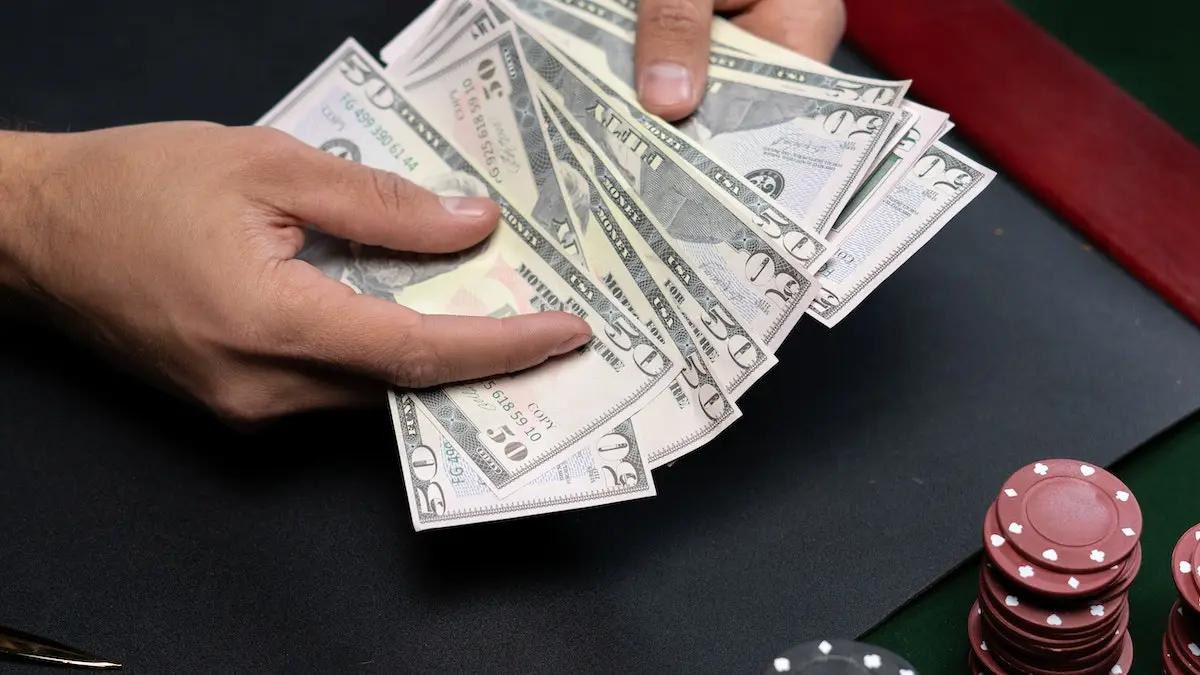 How Do Online Casinos Make Profit?
Online gambling has continued to gain popularity each year. As more people are heading online to play their favorite games, some do so for the thrill and fun of it while others want to win some money along the way. However, have you ever wondered how online casinos make money?
Many factors help online casinos make profits while still being able to pay out winners and provide everyone with an exceptional gambling experience. They range from deposits to the house edge. Here is a breakdown of how online casinos make money.
Players' Depoists Paid to the Casino
For a player to play for real money, they have to deposit money. Also, they don't always win each round. Those losses that players incur go to the casino as revenue. Even when one wins more than they deposited, the casino makes some money since not every player is winning.
Deposit and Withdrawal Fees
Although not every online casino charges their players deposit and withdrawal fees, some add a service fee to help boost their profits. However small the amount might be, it goes a long way in helping online casinos make money. The fee is always charged whenever a player requests a withdrawal, and the casino discounts it from their balance automatically. Casinos charge this fee either as a fixed amount or a percentage of the amount one wishes to withdraw.
Promotions and Mailing Lists
When signing up, players are added to the casino's weekly or monthly newsletters through the email address they provided. From there, they keep receiving irresistible deals that the casino is running or get alerted when a new game comes out. Mostly, the deal is that players can try out these new games for free. However, there is a catch. The free games come with a trial period. Once it expires, the casino hopes that players will start playing for real money which means making a deposit.
The casino aims to offer players an exciting experience while they make money from deposits and any losses made by the players. Since the casinos offer players sufficient time to experiment with their new game releases, eventually, players end up getting hooked and paying to keep playing these games.
Free Cash and Free Spins
Although casinos term these bonuses as free, they are not 100% free. Free cash and spins allow players to play their favorite casino games without risking their money. However, players need to read the fine print carefully since they will need to deposit money at some point. To withdraw any winnings made through the free spins and free cash, players need to deposit money first. Also, there is a cap on how much one can win and withdraw while playing with free spins/cash. That means that the casino remains with any extra winnings above the cap.
Prolonged Gambling Sessions
While land-based casinos keep players playing by ensuring that there are no clocks or windows, online casinos use a different strategy. They offer players in-session bonuses. Players can trigger these bonuses while playing, and casinos use them as a way of keeping them engaged. Another strategy is the autoplay feature, which minimizes the time a player needs to wager a certain amount of money.
With these strategies, players end up spending more time online playing their favorite casino games, and consequently, spending more money.
Gambling Commissions
For most card games, online casinos will deduct a percentage of the players' wager before they even start playing. This is considered a gambling commission, which is a percentage of a player's wager taken on all first wagers. It is stored as an entrance fee for card games.
Other casinos prefer to not charge a percentage but rather have a fixed fee that players need to pay before they start playing any poker game. In such a scenario, the casino acts as a dealer and allocates these funds to their poker tables without taking anything from it.
The House Edge
Any online casino player must have heard about the term house edge. Another common phrase is that the house always wins. To help online casinos afloat, and enable them to provide players with the best features and games, they use house edge. It's a sure way of getting money from players.
A house edge is an algorithm created to deduct tiny increments of money from players whenever they start a new game. The average is usually 5% but might vary from one casino to another. It means that whether a player wins or loses, the casino always makes some money.
Bottom Line
Online casinos will always devise a way of making money while ensuring that their players are having a good time. After all, they need players to keep operating and make money. Their ways of making money are a win-win for both players and the casino as you have seen from the above points. As you head to your favorite casino to play, may the odds be in your favor!