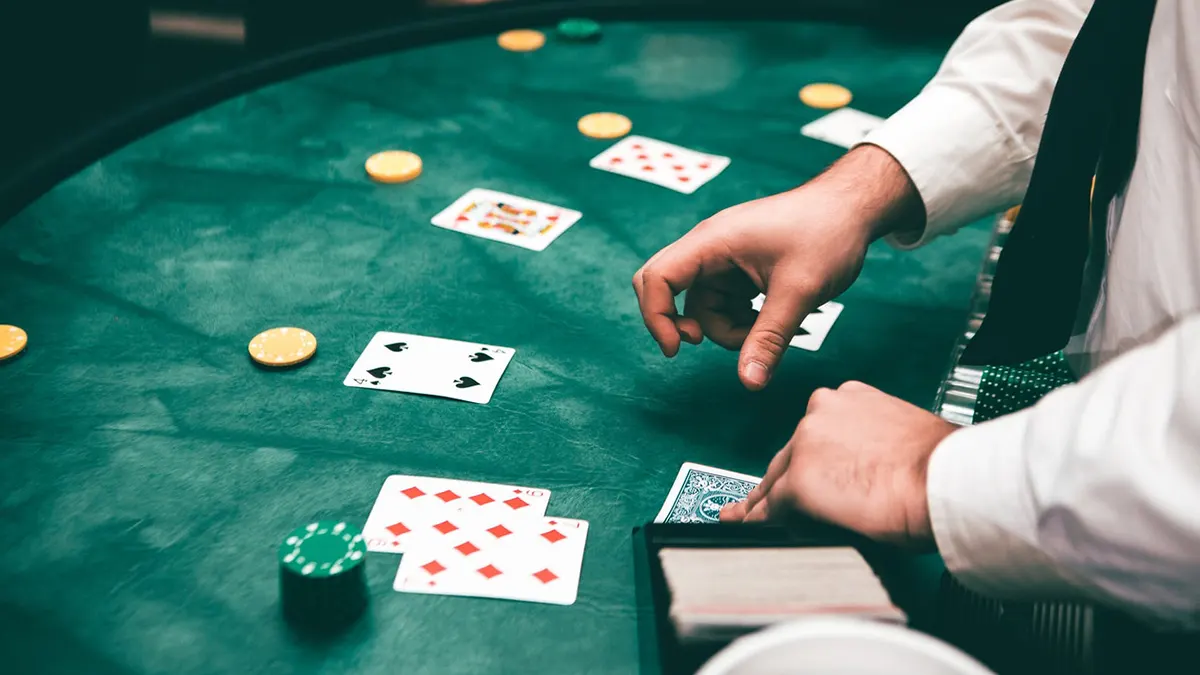 Casino Games with the Best and Worst Odds
While some people head to a casino to have fun while playing their favorite games, others do so with the hope of striking it big. To do so, you need to know how you can improve your chances of winning and get the best chance of winning money at a casino. Before spending your hard-earned money at a betting house to play games, it is prudent to know the best odds in a casino.
The first thing you should know is that casino games don't work in the favor of players. That is why you will always hear the saying "The house always wins." So, while you may be wondering what casino game has the highest probability of winning, remember that as a part of our casino tips, you need to know which games are designed to offer the house a better chance of winning. However, some are more titled than others. Here is a review of games with the best and worst odds.
What is a House Edge?
The house edge is a term used to refer to the mathematical advantage that the betting game and the betting house has over its players over time. The advantage results in a guaranteed percentage return to the casino over time. For, players it is an assured percentage loss of what they wager.
For example, slots come designed with a Return to Player (RTP) percentage of less than 100% while table games such as roulette come with a zero field that gives an advantage to the casino. Each casino game comes with a slight edge that is always against the player.
However, this shouldn't discourage you from playing at a casino. You are still assured of fair odds at legitimate casinos. The best chance of winning money at a casino lies in the fact that the games are never rigged to prevent you from winning. Since all casino games are random, every player can win big. To ensure there is no rigging and that all casino games are random, there are gambling laws and independent auditors that enforce these laws.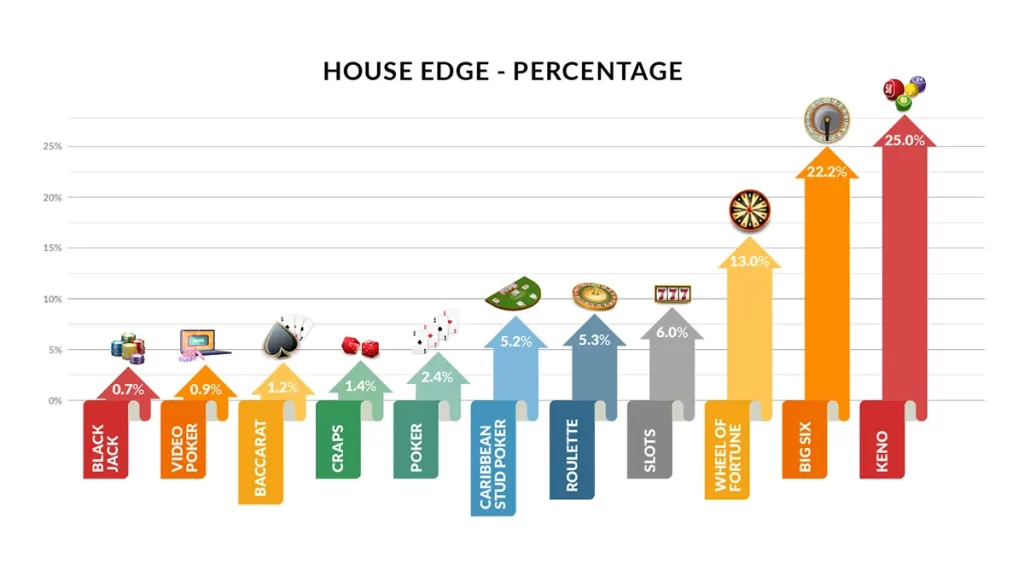 The Best Casino Games Odds
So, what game has the best odds at a casino? Whenever you walk into a casino, always remember that you have better odds of winning at a table game. Then, you need to know which table game has the best odds and ensure that you play it.
Here are the games with the best odds:
Blackjack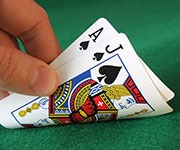 Your odds of winning a blackjack game are 49%. The best part is that you are only playing against the dealer where you only need a number that beats his without exceeding 21. It is a simple card game that requires an element of skill.
Winning at blackjack takes a bit of skill and luck. Since you are not competing against the other players, you just hope that your hand comes closest to 21 without going over. This is called a bust.
The dealer also relies on luck, which makes the odds of winning even. In many casinos, the advantage to the dealer stands at 1%.
Craps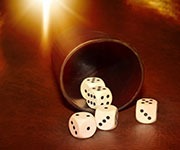 After blackjack, the next game with second-best odds is craps. The game comes with a 50% odds of winning. However, unlike blackjack, craps is an entirely luck-based game. With this game, you can place different bets making your chances change. Making specific bets in a craps game could lead to your odds dropping. However, betting on whether the shooter will win or not makes your odds remain around 50%.
The best part is that you don't need to be a pro in craps. All you need to get great odds is to bet on a simple dice roll. However, if you wish to be great at this game, you should learn more about it so that you can place other wagers with lower odds but better payouts.
To understand the game more, craps is played with dice where one person is the shooter, who is tasked with rolling the dice. The other person is you, the player, and you need to bet on the outcome odd that roll. In the first game, the shooter wins if he rolls a seven or an eleven. Rolling any other number makes it a point, and the shooter has to hit the point before rolling a seven to win.
Roulette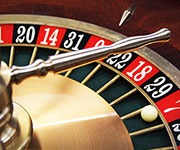 The odds of winning at a roulette game are almost 50%. It is a wheel consisting of 38 numbers. These numbers range from 1-36, and they are either black or red, and a number 0, which is green. The American version comes with 00. The dealer(croupier) spins the wheel and the ball falls on one of the numbers.
The simplest bet you can make is that the ball will either fall on a black or red piece, which makes your odds nearly 50/50. However, you have to consider the one or two green tiles with the numbers 0 and 00. You can also opt to increase your payout but decrease your odds by betting on specific numbers or a range of numbers. In such cases, you bet on your favorite numbers.
The Games with the Worst Odds
Similar to how you will find games with the best odds, others are the opposite. Here are two casino games with the worst odds.
Wheel of Fortune
With odds of between 11-25%, the wheel of fortune has some of the worst odds. The game is entertaining and you can win some good money. It is loved by people who don't like betting. However, at those odds, you are better of playing a round of poker.
The wheel is divided into segments labeled $1, $5, $10, $20, or a joker. When playing the wheel of fortune, you bet on whether it will stop on a certain segment. You win the amount displayed on the segment the wheel stops at. While the joker offers you a 36x payout, it comes with a 24% edge to the house. Your best odds of winning at a wheel of fortune is by betting $1.
Slots
Although slots are one of the most played casino games, they come with some of the worst odds at 1 in 49,836,032. To play the game, you put money in a slot and pull a lever or push a button that spins the wheel. You win or lose depending on where the wheel stops.
Slot machines come with several winning odds. The more money you spend at a slot machine, the better your odds of winning. You also have better odds of walking away with smaller payouts than winning a jackpot prize.
Conclusion
When looking for the highest payout online casinos, you have to consider what game has the best odds in a casino which in this case is Blackjack. Besides Blackjack, in this article we mentioned some of the best games and worst as per the odds of winning. The next time you walk into a casino, remember these games and play responsibly.