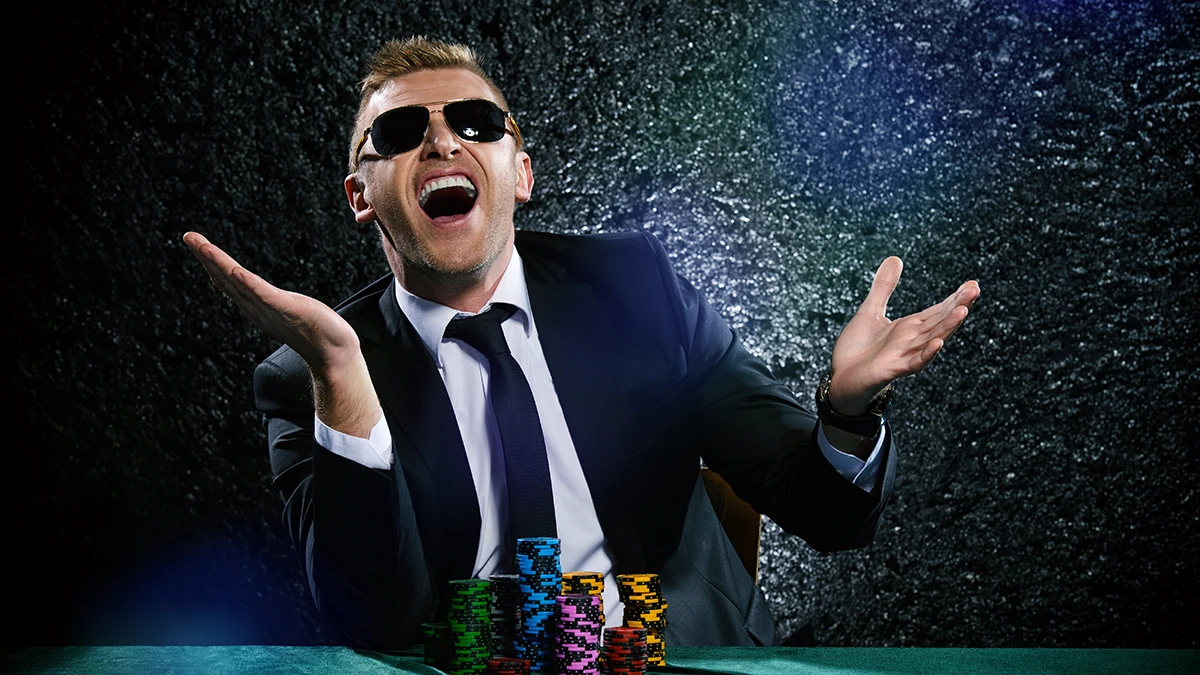 The Biggest Online Wins in Canadian Casinos
Being an online casino winner is the dream for any gambler. While playing casino games can be thrilling, the icing on the cake is winning. Canadians are passionate about online gambling, and they are always winning whether it is small amounts or life-changing jackpot prizes.
Online gambling has continued to gain immense popularity among Canadians. As more people are heading online with hopes of winning big, some have managed to walk away with jackpot prizes that turned them into overnight millionaires. These prizes were from playing various games, including video poker, slots, and bingo among other casino games. Here are the biggest online casino wins in Canadian history.
Biggest Online Casino Wins in Canada
As aforementioned, the lucky Canuck players walked away with life-changing amounts from playing different games. Some got lucky spinning the reels, others were enjoying one or two blackjack hands, and others played the lottery. Here are the most significant wins in Canadian history.
Lucky Slot Winners
Slots, especially progressive jackpot variants are among the most popular casino games that are known for making players instant millionaires. Among the most popular progressive jackpot slot games is Mega Mollah, which has already paid out over $70 million in wins over the years. Here are some of the slots lucky winners.
In 2020, Eric B, a Canadian was playing the Mega Moolah game at the Jackpot City casino when he won the jackpot walking away with $16,496,347.95. the amount is considered one of the highest prizes ever paid in this slot game.
In April 2019, a Canadian player who chose to remain anonymous won $30 million. At the time, he was playing online at Zodiac Casino. his win went in the list of the biggest online Canadian casino wins.
In 2017, Mega Moolah made a Canadian woman a millionaire after she won $14.2 million. The lucky winner was playing at Casumo Casino. the woman also didn't want her name known as she chose to enjoy her huge win away from the limelight.
In 2016, Marcus Goodwin got an early Christmas present when he won big at an online casino. an eventful evening for Marcus changed suddenly when he was playing Mega Moolah at Yuko Casino after he hit the $11,633,898.44 jackpot. The win came a month before Christmas, which was the ideal Christmas gift for Marcus and his family.
Later, Marcus revealed that he intended to use his cash prize to take his family on a trip to Africa and buy them a house. Marcus also revealed that he had only been playing at the casino for a few days since it was still new.
In October of the same year, another player who has since remained anonymous won C$ 7 million while playing Mega Moolah at Zodiac Casino online. Although his win was not as big as that of other big Canadian winners, it's still worth mentioning.
In 2015, a Canadian player logged in to his Royal Vegas Casino account, which he had registered seven days earlier. He chose to play one of the most popular slot games, Mega Moolah from his smartphone. What this Vancouver player didn't anticipate is the lady luck smiling down on him that day. The player managed to win C$7.5 million. The prize was considered a ground-breaking mobile casino win in Canadian history, and it has maintained that status up to date.
One Man, Two Big Wins
How lucky can one person be? For this next lucky online casino winner from Alberta, one win is not enough. The player whose identity was not disclosed was playing his favorite slot game, Avalon at All Slots Casino and kept hitting small wins. This got him excited and eager for more, so, he kept playing. Suddenly, the player landed $72,650 in one spin. The best part was that this was his second win in four months. The first one, which was also from playing slots was C$13,900, which he won while playing Loose Cannon, a pirate-themed video slot from Microgaming.
Progressive Blackjack Winner
Another lucky Canadian online casino winner was Scott T. While playing progressive blackjack, Scott never dreamt of winning big with four aces in a row. However, it was his lucky day since he got a hand with four aces, which saw him win C$155,345. Scott couldn't believe that won while playing his favorite game, and he couldn't wait to go on his dream holiday with the money he won.
The Bottom Line
As more Canadians head online to play their favorite casino games, the jackpot prizes will keep growing to monumental amounts. That means that lucky winners will eventually walk away with life-changing amounts. However, while winning is exciting and great, players should consider playing responsibly. If they win, it's their lucky day since it's not guaranteed. Playing responsibly is also fun.
Are you trying your luck at an online casino today? Remember to play responsibly, and may the odds be in your favor!