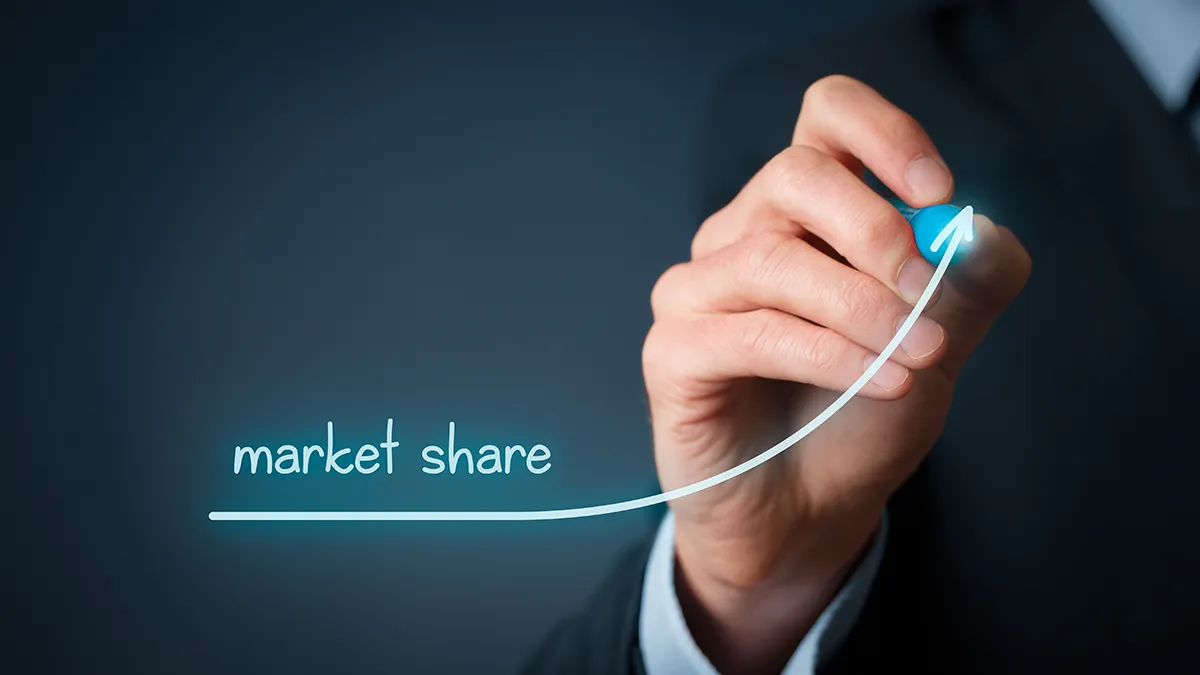 Online Casino Market Share Size and Growth in 2023
The online gambling industry has continued to gain huge popularity in the past decade. As more people head online to play their favorite casino games, the market is expected to continue expanding, which means a bigger share size. Research has shown that the online gambling industry is expected to reach $92.9 in size in 2023.
Online gambling is a highly competitive industry with numerous players fighting for a share of this lucrative market. While the major players in the industry such as William Hill and Bet365 continue to gain more popularity, other smaller entrants are fast gaining popularity too. Some of the tactics these gambling companies are using to attract more players include generous bonuses and bigger game libraries.
Here is a breakdown of the online casino market share size in 2023.
Online Casino Market Share by Region
Regarding regional market share, Europe maintains the biggest market, with the United Kingdom being its biggest contributor. However, the trend shows that the Asia Pacific area is likely to experience big growth in the coming years. The growth results from the increasing popularity of online gambling among people in India and China.
Online Gambling Market Size Analysis
Casino providers expect the online gambling market to grow in size from $60.63 billion in 2023 to around $103.7 billion by the year 2028. That translates to an 11.34% compound annual growth rate (CAGR).
An increase in popularity has been realized in the scratch-off and draw-based instant games among European gamblers. The move is expected to impact the online gambling market positively.
Factors Affecting the Growth of Online Casino Market
Many factors have led to the increase in the size of the online casino market share. As more online casinos continue to crop up, they are trying to outdo each other by offering players incentives. Such incentives include free gameplay through demo modes. Investors and casino owners earn revenue from these freemium online gambling modes through integrated ads and users.
Another factor that has contributed to the growth in revenue and popularity of online gambling is the increased internet penetration and affordability of smartphones. Also, players can now easily access gambling platforms. GSMA has reported that by 2025, the Asia Pacific region is expecting to get around 333 million new mobile internet subscriptions from its citizens. Players prefer the comfort and convenience offered by playing their favorite casino games on their mobile devices while on the move or within the comfort of their homes.
The online casino market growth is also likely to be favored by the availability of affordable gambling applications. In 2021, the New York State government published data showing that more than 650,000 new players created accounts on various mobile gambling apps.
Another driving force is the enhancement in technology, including blockchain and virtual reality. Casino operators are using software developers, including Evolution Gaming and NetEnt to develop and integrate what consumers want in terms of experience.
Also, some developers are dwelling more on refining innovative platforms to meet the needs and requirements of customers, in an attempt to gain a competitive edge in the gambling market.
As the demand for immersive casino games keeps rising, online casinos are doing their best to offer their players just that. The good news is that software developers are always working towards releasing better, and more exciting games, especially immersive ones. Also, as cryptocurrencies continue to gain acceptance worldwide, online casinos have not been left behind.
Online casinos are also adopting more digital payment options that offer players safe payment gateways. With the enhanced adoption of digital currency and websites offered by gambling companies, the online gambling market is set to experience further acceleration.
More online casinos are adding cryptocurrencies to their list of payment options. Crypto casinos are preferred for their semi-anonymity, free and fast transactions, and most importantly, the security they offer users.
Partnerships are also playing a big role in the online casino market share size. For example, at the beginning of 2023, PokerMatch partnered with Playtech to infiltrate the Indian gambling market, a move that has seemed to pay off. That was after an increase in the volume of online Indian players.
What Can Casino Operators and Investors Expect?
As more people continue to join online gambling platforms, it is expected that the market will continue growing if what has been experienced in the first two quarters of 2023 is anything to go by. Also, as casinos continue to offer players more innovative services and products, more players will keep joining gambling platforms, which translates to a bigger market.
Also, the use of virtual reality and augmented reality technologies are expected to play a big role in driving the growth of the online gambling industry since they offer players exciting and new ways of playing their favorite casino games.
The bottom line is that the online gambling industry is exciting and dynamic with great growth potential. As more people seek the thrill of online gambling, it will be thrilling to see how this competitive market evolves as players keep adapting to technological advancements and changing consumer preferences.