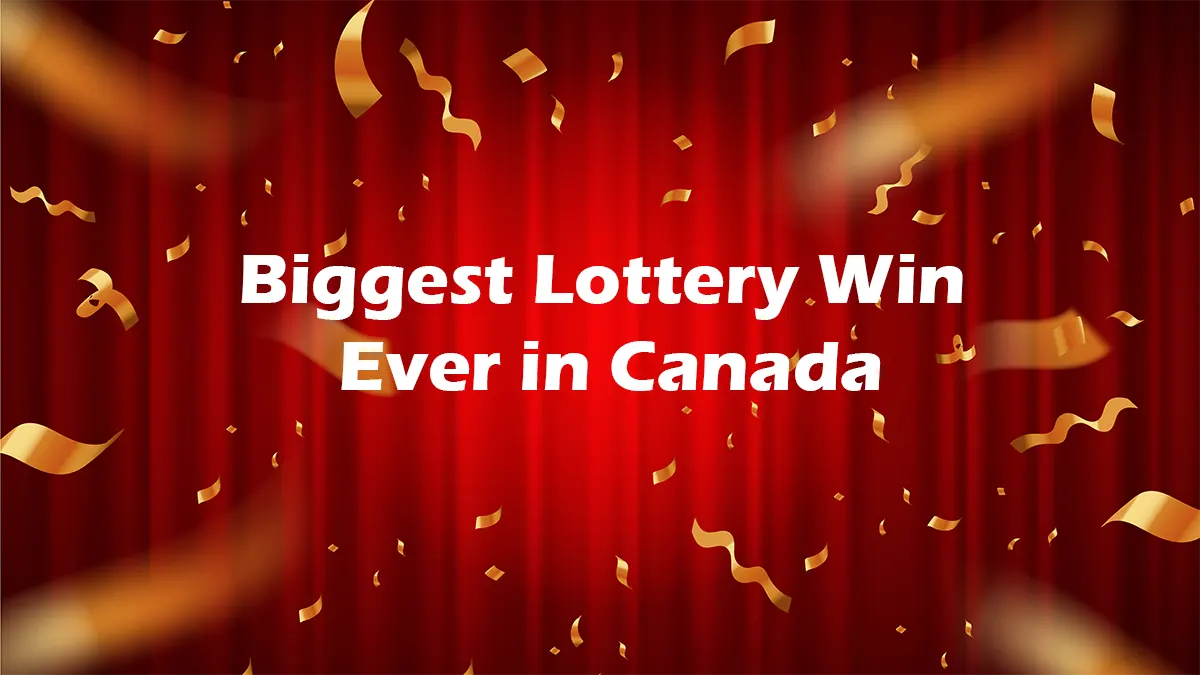 Biggest Lottery Win Ever in Canada
Winning the lottery is something that most people fantasize about as many people wish to get lucky and win a life-changing amount of cash. While the odds are heavily stacked against you, some people have managed to beat the odds and this is what makes this segment so interesting. Winning the lottery is guaranteed to change your life, whether it's for the better is up to you. The funny thing about winning the lottery is the fact that it's generally those that play nonchalantly that end up winning. Here we'll be taking a closer look at Canadian lottery winners, their stories, and the biggest lottery winner in Canada.
The Biggest Winner – Adlin Lewis – $70 Million!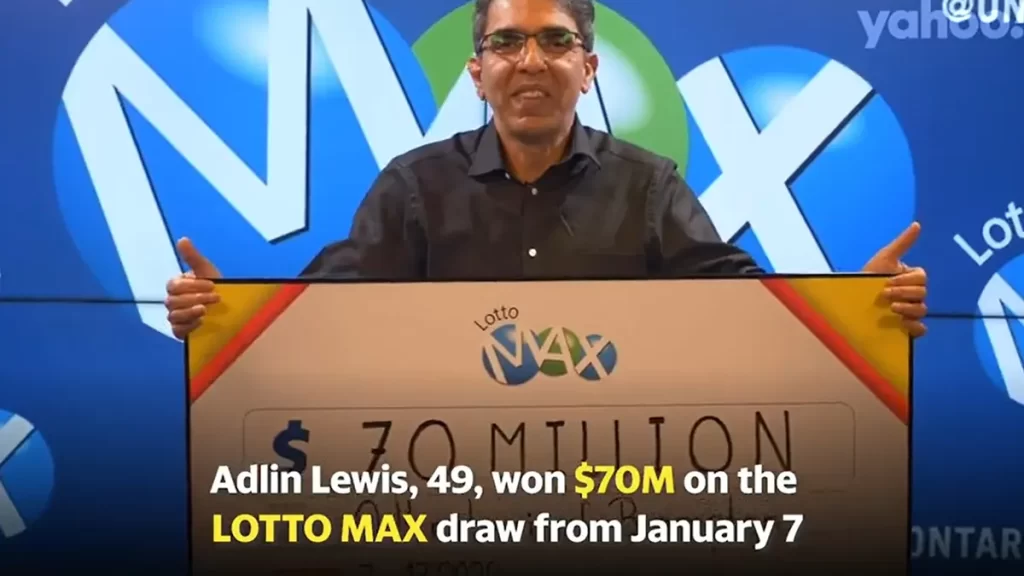 The largest lottery winner Canada has ever seen came by in January 2020 via the Canada Lotto Max. This is the largest Canadian lottery and the amount had been increased in 2019 which was the result of an increase in the limit. A 50-year-old credit risk manager by the name of Adlin Lewis won the C$70 million jackpot after purchasing a C$5 ticket and the amount had been awarded to him on January 13, 2020.
The ticket was allegedly bought at a convenience store located in Brampton, Ontario. Lewis was a regular purchaser of lottery tickets, having consistently bought tickets over the last 20 years. Needless to say, Lewis is over the moon to be the winner of the largest Canadian lottery in history. Lewis had plans to travel the world along with his wife and proceed to invest some of the money for the future of his family.
Calgary's Biggest Win – Tai Trinh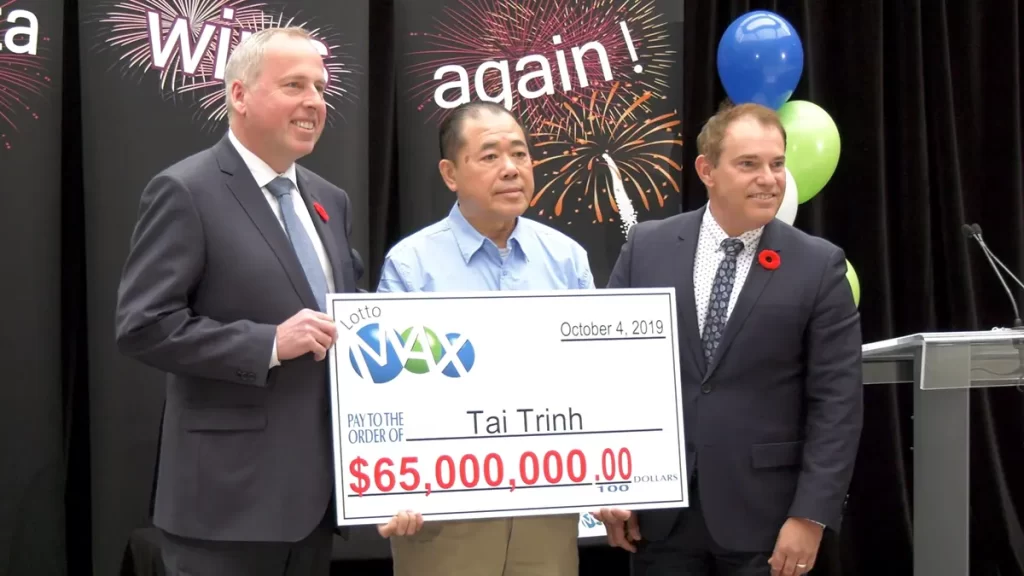 In October 2019, the largest win in the history of Calgary was reported as a jackpot worth C$65 million was won via the Canada Lotto Max. At the time, this was the largest jackpot offered by the lottery, and the massive amount was won by Tai Trinh, a 63-year-old resident of Calgary, he was also the sole ticket holder for the lottery jackpot.
Mr. Trinh was as shocked as anyone could be, especially since this wasn't small change that he'd won in the 2019 Canada Lotto Max draw. For a while, he was in complete disbelief and decided to hide it from his family and friends. Once the prize money had been claimed, he decided to inform his family and needless to say they were very happy about it.
Tai Trinh, who was very modest about his win, purchased the lottery ticket at a local Shell Store. He had also informed everyone that he plans to keep the money in his bank account until he's able to come up with an appropriate investment plan. He will likely be meeting with bankers and financial advisors to come up with a plan of action to spend such a large amount of cash.
Beating the Odds – Zhe Wang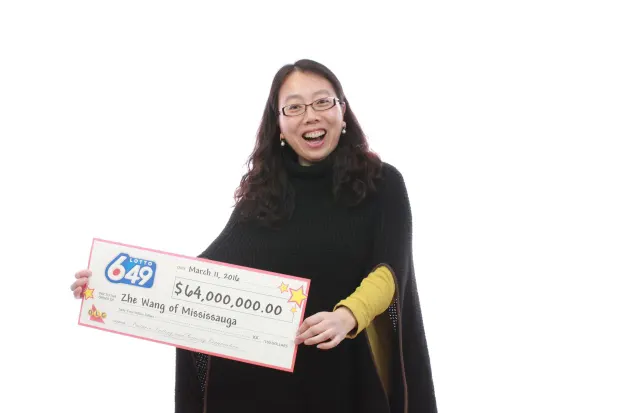 Canada Lotto 6/49 is one of the most popular lotteries available in Canada along with two others. These lotteries are known for their huge prizes and in October 2015, the C$64 million jackpot of the Canada Lotto 6/49 was won by a sole ticket holder located in Mississauga. Initially, there was a lot of speculation surrounding the anonymity of the ticket holder and eventually, Zhe Wang came out as the sole winner of the jackpot.
The ticket was bought from a Petro-Canada station located in Mississauga, but no further comment was provided as Zhe Wang refused to do a press conference once the prize had been claimed. There's no doubt that Wang has a lot of plans to spend some of the cash that she's won. The most incredible part about this win is that the odds of winning this jackpot are extremely low, with 1 in 13.9 million. Zhe Wang had luck on her side, as she chose the numbers that ended up winning the lottery.
Manitoba Man Wins – John Chua
January 2021 may have had many people feeling slightly optimistic about the year, but one family in the province of Manitoba had no idea that their lives would be changed forever. For many, the habit of buying lottery tickets is something that doesn't pay off, but John Chua saw his fortunes change after buying the January Canada Lotto Max ticket.
The ticket was bought online and John proceeded to completely forget about it; however, he received an email regarding his win via the lottery vendor. Needless to say, he was shocked and ecstatic. The cash prize was collected on behalf of his family, and he plans to be smart and invest some of the money and then travel with his wife.
Weird Numbers – Bon Truong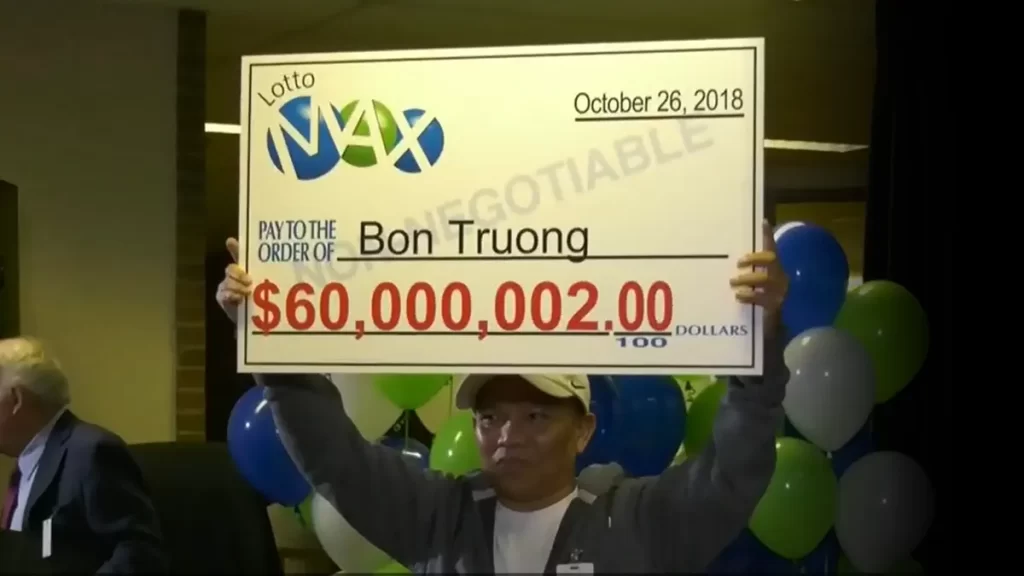 When it comes to inspiring stories, those of Canadian lottery winners are often unique, with many having to face adversity. However, Bon Truong, a Vietnamese immigrant had been buying lottery tickets for the last 30 years and each week he would buy a ticket with the same numbers, and after 30 years, he wound up winning a C$60 million jackpot in 2018.
Bon Truong was in disbelief and had gone to a local convenience store to have the numbers printed. The numbers are something special as they are a combination of significant dates such as the birthdays of loved ones, they are 2, 3, 4, 8, 9, 20, and 30. Due to the importance of these numbers, these were the ones that had been chosen each week for 30 years without any changes.
Truong ended up waiting 10 months before he claimed his winnings as he wanted to have a solid plan in place before claiming such a big amount. This is a smart move, as most people end up spending the cash recklessly, so Truong had likely opted to invest the cash or do something constructive.