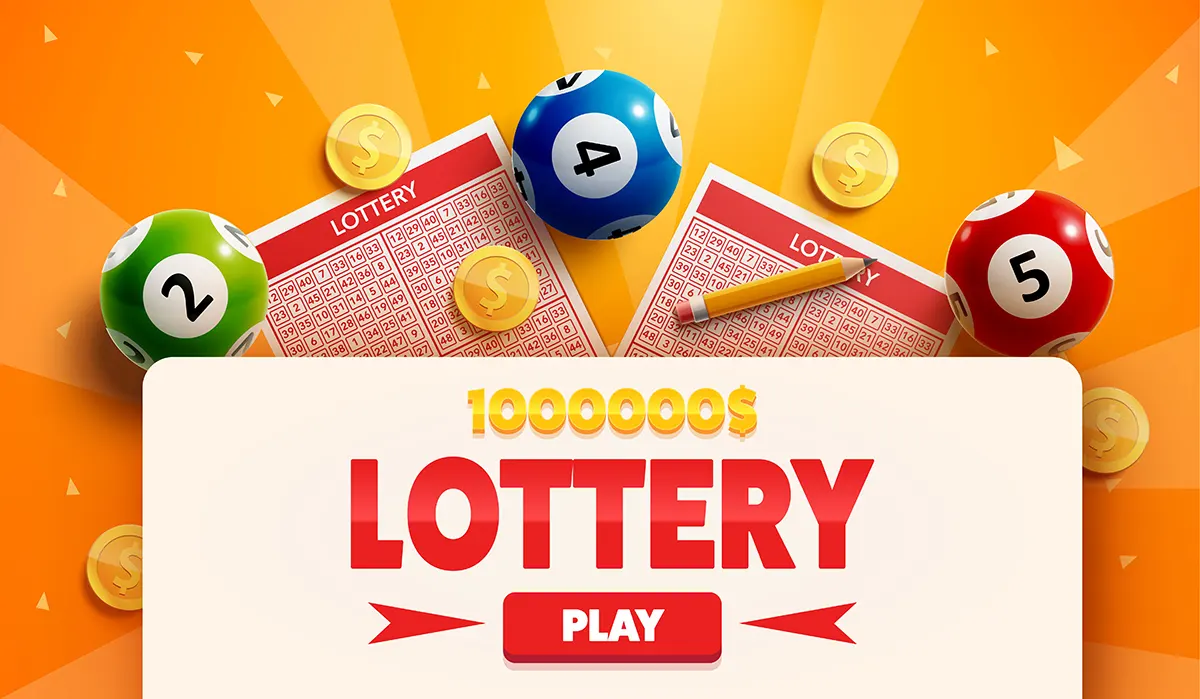 Lotteries Across Canada: Where Should You Play?
Lotteries are the most desirable contests across the world due to their ability to change the course of your life forever, whether that's good or bad is up to you; however, there's no doubt that each lottery has a great prize to offer. There are a variety of different lotteries scattered across Canada and while all of them are readily available, they are by no means equal. The lottery has been around for a long time and over this period, it had developed into something a bit more than just a game where bets are placed.
While there are different forms, the outcome is the same, you'll win a lot of money. In this segment, we'll be taking a look at the various lottery games that are found in Canada, along with a comparison between them and the most popular lottery games found at online casinos.
Lottery Alternatives
Let's say the lottery isn't your thing and you're after something a bit more interactive, there are a few games that are similar to the lottery and vastly different. These include, but are not limited to:
Bingo
Roulette
Slots
Blackjack
These are games that can be enjoyed for next to nothing, with some slots costing a mere fraction of a lotto ticket per spin. However, the rewards might not be similar, and the amount that you wager will affect your payout.
Different Lottery Companies in Canada
Unlike other countries, lottery Canadian lottery companies operate slightly different as each region may or may not have particular laws in place. In total, five corporations operate lotteries in Canada, namely:
British Colombia Lottery Corporation & Manitoba Liquor & Lotteries
The British Colombia Lottery Corporation (BCLC) runs Play Now BC, an online casino that offers sports betting, casino gaming, lottery ticket sales, instant win gaming, and more. This is a platform that has a primary goal of ensuring that locals are given a safe place to play online and that the revenue that's generated will be given back to sectors in the economy that need it the most. This includes education, healthcare, and so on.
PlayNow online casino BC is also one of the few operators that has a diverse selection of banking methods, these include American Express, MasterCard, Visa, Interac Online, PayPal, Webcash, and online bill payment. With an impressive selection of banking methods, there are also plenty of gaming categories such as Slots, Blackjack, Jackpots, Powerbucks, Tables, Instants, Free Spin Slots, Video Poker, and Live Casino.
Loto-Quebec
With Loto-Quebec you'll be able to enjoy Espace jeux, an online casino that's exclusive to Québec and it features an incredible design that makes it easy for new players to navigate – as soon as they make it past the top half of the screen. With Espacejeux, you'll be able to take advantage of a variety of games such as slots, table games, virtual sports, keno casino, and live casino.
When it comes to promotions there are plenty to take advantage of with Espacejeux and this is something that can't be said about many government-owned online casinos. The promotions that are provided are also incredibly lucrative which is another reason why this online casino stands out.
Alberta Gaming, Liquor, and Cannabis
The AGLC is responsible for the regulation of Play Alberta, an online casino that has a lot to offer when it comes to the overall package. With Play Alberta casino you'll be able to claim a modest welcome offer which will allow you to try different games such as slots, table games, live dealer, and instant wins. While the promotional offer is low, it's realistic and it allows you to get a good feel of the casino before you put more cash into your account. There are also a range of lottery options to try which could leave you with a massive win.
Ontario Lottery Gaming Corporation
The OLG (Ontario Lottery Gaming Corporation) is responsible for operating the OLG online casino. This is a platform that focuses on delivering an all-round gaming experience. However, despite the great layout of this site, it does fall short when it comes to variety in each. However, there are also plenty of categories, so it does balance itself out. You'll also be able to enjoy an integrated sportsbook, lottery, and instant win.
Atlantic Lottery Corporation
The Atlantic Lottery Corporation governs four branches, New Brunswick, Nova Scotia, Prince Edward Island, and Newfoundland & Labrador, and is responsible for the Atlantic Lottery which also has an online casino that offers jackpot slots, slots, and video. The site is well put together and provides a lottery, instant wins category, video lottery, bingo, and scratch and win games. This is available in New Brunswick, Nova Scotia, and Prince Edward Island; however, Newfoundland & Labrador doesn't offer any gambling.
Each region's lottery is governed by one of the aforementioned agencies and each one has particular laws and regulations in place; however, collectively they are known as the Interprovincial Lottery Corporation. These lotteries have been awarding lucky players large sums of cash since 1973 and they continue to do so to this day.
Lottery Brands
As previously stated, there are a variety of lotto games available in Canada, below you'll find a list of them and how they work.
Lotto Max
Lotto Max is played by buying a C$5 ticket that requires you to get three sets of numbers. Every set has seven numbers and these range from 1 to 49. This results in a total of 21 numbers per ticket and a minimum jackpot of C$10 million is up for grabs, but this value is known to go up to C$60 million. Winning is simple, all you need to do is match the seven numbers as they are. The highest-paid jackpot was a massive C$77.3 million.
Lotto 6/49
Arguably one of the more popular lotteries in Canada, Lotto 6/49 costs a mere C$3 which will provide you with two sets of digits. The first is aimed at the primary jackpot draw, whereas the second is for the C$1 million Guaranteed Prize Draw. The first set of numbers will range from 1 to 49 and the second consists of 10 numbers. To win, you'll need to match the numbers as they're drawn.
Lotto Daily Grand
This version of the lottery is available across the country and this is one of the more unique lotteries is a grand prize of C$1,000; however, it's awarded to you every day until you die. The cost of a ticket is C$3 and you'll need to land six numbers in total, five of them that range from 1 to 49, and a bonus number from 1 to 7.
Lotto Daily Grand BC/49
This British Colombia lottery guarantees you a win of C$2 million and if you choose to opt-in for the extra, you could add an extra C$500,000 to your jackpot. Playing is simple, as all you'll need to do is choose six numbers that range from 1 to 49. Each set of numbers will cost C$1 and you can play a total of ten sets per ticket.
Lotto Extra
This is more of a supplementary game as it has to be played in conjunction with Daily Grand BC/49, Lotto 4/49, or Lotto Max. This costs C$1; however, the numbers are automatically generated by a machine.
Lottario Lotto
The Ontario version of the lottery costs C$1 a game with two choices of six numbers that range from 1 to 45. However, instead of one, each ticket that's bought is played for two draws. This is the Early Bird and the Main Draw. The Early Bird draw can only be played if tickets are bought before 11:59 PM on a Friday. The Main Draw is worth C$250,000, whereas the Early Bird Draw is worth C$50,000.
Lotto Encore
Encore is another supplementary lotto game that can be played for an additional C$1 and this will give you the chance to claim a grand prize of C$1 million. With 22 methods of claiming the prize, this offer begins at C$2 and you'll need to request this as an option from your lotto retailer. Unfortunately, this option is only available at retailers in Ontario.
Poker Lotto
Another unique style of lottery, Poker Lotto is more of a watch and win type of game as you'll be given two chances to win. The first is when buying your ticket and the other is when the evening draw takes place. If you choose to spend another C$1 you can stand a chance to win a larger jackpot. The cards will show up on screen and you'll need to get a winning hand that consists of five cards that were drawn from a deck of 52 cards. Prizes can go up to C$5000 and if you choose 'All In', you'll get C$10000. This is vastly similar to the Wheel of Fortune lotto that's found at some online casinos, and there is an online version available.
Powerball Canada
With Powerball Canada, you'll need to choose one red Powerball and five standard white balls. This will leave you with six balls and you'll be able to choose five numbers that range from 1 to 69 for the white balls and one number that ranges from 1 to 26 for that Powerball. A minimum jackpot of C$10 million is up for grabs but it is known for going up to C$1.5 billion.
Online Lottery Games
Online lottery games have gained a lot of popularity due to their simplicity and instant results. Below are two of the most popular online lottery games.
Lightning Lotto
Lightning Lotto is a game that can be won on the spot and it costs C$2 a game with three sets of digits awarded with five numbers that range from values 1 to 49. Unlike most lotteries, this one has the numbers drawn at the start of each day and you'll be playing a guessing game that requires you to choose the right set of numbers. Prizes start at C$125,000 and will increase until the jackpot is won.
Wheel of Fortune Lotto
This is another unique lottery game that gives you two ways to claim the grand prize, the first being the instant win option and the second being the nightly draw. This lottery only allows for quick pick options and each C$2 game will generate a spin with the prize wheel to win a grand prize of C$10000. However, should you land on six lotto words; you can win a total of C$100,000 in the nightly draw.
Online lotto games have the luxury of being unique and providing players with a new experience unlike standard lotto draws that rely on the outcomes of randomly drawn numbers.
Lotto Payouts
The reality of the lottery is that the odds of a winner are extremely low, which is why various agencies can increase the jackpots to astronomical amounts. However, there are low-tier prizes that can be won, so if you land three out of six numbers, you may end up with a prize of some sort. This will also determine the size of the prize pool, for example, if a C$100 million jackpot is up for grabs, C$25 million could be won in small amounts. This means that C$75 million is left over for the next draw.
Conclusion
There are plenty of lotteries to participate in, but the main thing to keep in mind is that it is a form of gambling and it should be played responsibly. There is also a range of alternative games to enjoy that offer tremendously better chances of winning. If you're going to play the lotto, understand that your odds of winning are close to nothing; however, it's not impossible, as there are plenty of people that have walked away with something.
Is the Canadian lottery available to foreign players?

Yes, everyone is welcome to try their hand.

What happens if I lose my ticket?

There's nothing you can do, that's why it's best to play online as you'll always have a copy.

Are Lottery prizes taxable?

In Canada, they aren't, but this also depends on where you're playing from.