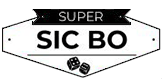 The game of Sic Bo can trace its roots back to the ancient Chinese dynasties, who are considered to have developed the game, although there are similar variants evident in western culture, it is believed that the original game was probably introduced by Chinese emigrants to English speakers, sometime during the early part of the 20th century. The game itself is quite similar to the iconic game of craps; this must be due to the use of dice when playing, not to mention the high or low factors that decide a player's hand.
Sic Bo is an incredibly popular game in most Asian countries, where it goes by the name of Dai Siu. In nations such as the Philippines it is referred to as hi lo and is played in many casinos throughout. Let us not forget to mention that the game is rapidly growing in popularity throughout the United States of America as well as the United Kingdom since it was declared a legal casino game in 2002.
Play Live Super Sic Bo For Free
Play This Microgaming Slot Here:
Live Super Sic Bo by Evolution Gaming
Evolution Gaming has become a household name in the Canadian online casino industry and are known for creating spectacular titles, yet again they have stamped their mark with Sic Bo. The game itself is loads of fun and will have players completely engaged from the get-go.
Online live dealer Sic Bo is almost identical to the classic version. The object of the game is to predict or should we say guess the outcome of the three dice that are shaken. Don't be fooled by the simplicity of the game, it is ultimately a game of unequal chance.
Now, we mentioned it was nearly identical, however, the reasons that make it slightly different are bound to peak your interest even more. This state-of-the-art user interface has an embedded random high payout RNG element which should keep most players on their toes and that's not including the awesome multipliers that Evolution Gaming have decided to add, these are random and can be struck at any time during the game, creating even more hype.
As you can see the simplicity and potential of earnings will have new players as well as old casino stalwarts chomping at the bit to get in on the action.
Game play could not be any easier, each dice has a face value of between 1-6, all players need to do is place a bet on the value they choose which will all be displayed on the betting table. There are multiple combinations available to players which in turn means that they can place multiple bets, in fact, you are encouraged to.
Playing Tips
When it comes to games based purely on chance there is usually no way to predict what number the dice will land on with any ounce of certainty that is. Yes, maybe if you were able to switch the dice with bogus ones, however, since this is an online version of the game.
I guess the only advice worthy of giving you would have to be that players should bet on combinations that are more likely to show up on the dice. For instance, place a bet such as Odd and Even or maybe players could try going with High or Low numbers. Now it is essential to remember that your returns on bets like these will be significantly lower but affords a higher chance of winning.
An important thing to remember is the fact that betting is over once the dice begin rolling.
Advantages and Disadvantages
The stand out advantage would certainly have to be the addition of the randomly assigned multipliers, keep in mind that there is a betting time allocated so be sure to keep your eye on the clock. The multiplier will land on a certain combination displayed on the board and depending on how many bets have been placed by the player determines by how many times the payout will be multiplied.
The only disadvantage that can be mention would have to be the fact that players are unable to play for free to get their skills up to scratch. Other than that Evolution Gaming's live dealer Sic bo is an absolute blast.
Our Take
There are a variety of cameras placed throughout the studio ensuring the action at this live casino in Canada is captured from multiple angles so you never miss thing. The sounds are limited to the roll of the dice and the voice of the dealer, obviously to make sure they are heard, there is however a volume button players can use should they wish. Players are able to select the quality of the picture depending on their streaming capabilities. All in all Evolution Gaming has done a sterling job on this ancient game adaption for the online community.
More Live Dealer Casino Games