South Huron Council Supports Casinos in Grand Bend Area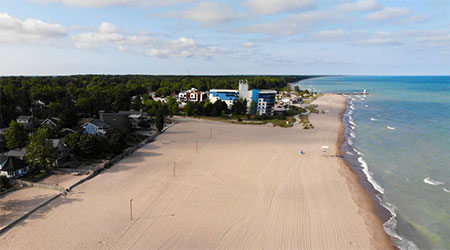 This week, the municipality of South Huron declared its support for a casino gaming facility in the Grand Bend area. The South Huron council further authorized its municipal staff to commence deliberations with government officials and members of the gaming industry.
If all goes well for the South Huron council, the Grand Bend area could be home to a casino one day. The council recently passed a motion in support of a casino gaming centre in the Grand Bend area.
The community of Grand Bend is located in Lambton Shores; however, there are various Grand Bend area attractions like Dark Horse Estate Winery, Grand Bend Motorplex, Huron Country Playhouse and Oakwood Inn Resort located in neighboring South Huron.
In a historic vote, the councillors of South Huron unanimously voted in favour of a casino-style gaming facility in the municipality. The motion orders staff members of the municipality to begin deliberations with the gambling industry and government officials to evaluate the feasibility of this kind of development.