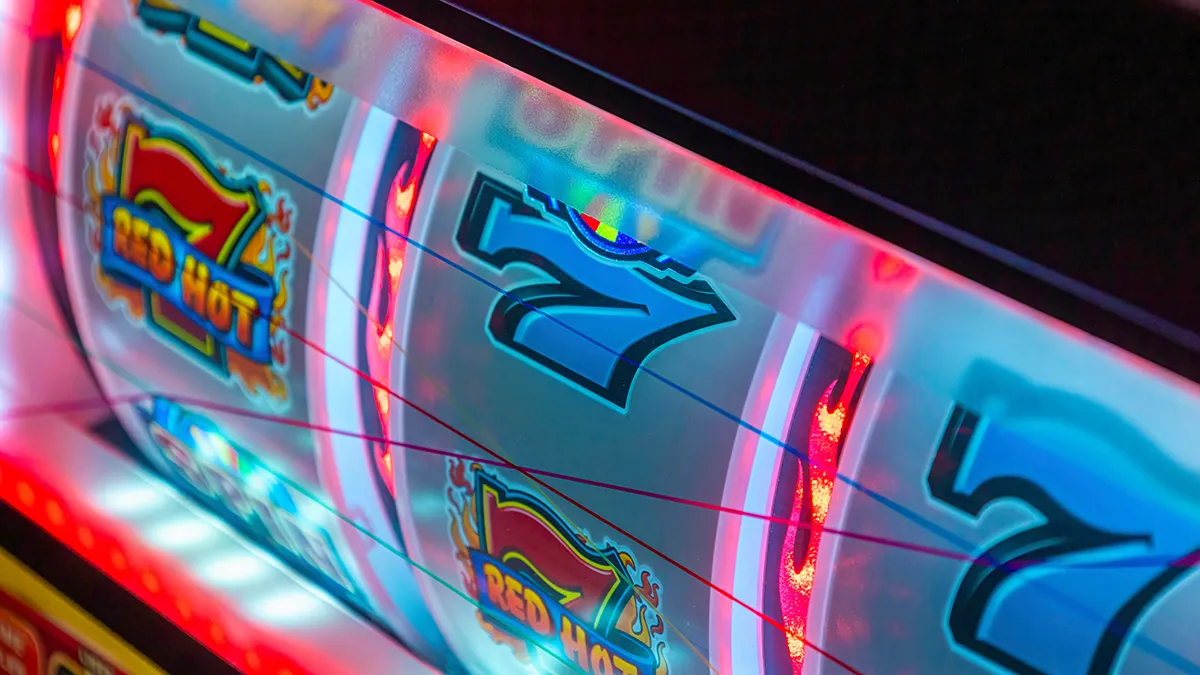 Why Slots are the Most Popular Casino Game?
If you are an avid online casino player, you must have heard about slots. They are the most popular casino games with millions of players worldwide enjoying the excitement that comes with spinning the reels.
Online slots come in distinct variants and themes that offer players a chance to choose which ones they fancy according to their budget and style preference. Many aspects make online slots a loved game, and that is what this article is all about.
They Are Easy to Play
The first thing you'll notice about this game is how easy it is to play. Regardless of which variant you choose or your skill level, playing online slots is straightforward. There is no need to spend hours trying to learn the basic rules or complex strategies of playing online slots. Although there are some specific rules to playing specific slot titles, you need luck more than skill to play this amazing casino game.
All you need to do is choose your favorite slot game, specify the amount of money you wish to wager, click on the play button, and wait for the result after the reels stop spinning. You can also choose the auto-spin feature.
They Are Entertaining and Offer Value for Money
Online slots are known to strike a balance between how much entertaining they are and value for money for players. You can wager as low as $0.25 for a single spin, and if lucky, win millions in a progressive jackpot game. That means that players can wager small amounts for a longer period, which brings in the aspect of entertainment.
With a substantial bankroll, players can keep their wagers at the minimum and prolong the bankroll for more fun gameplay. The best part is that they can also choose to adjust their wagers depending on how much they wish to continue spinning the reels.
The Potential for Massive Jackpots
Another reason why slots are the most played online casino game is their potential to give out monumental payouts. Although the odds of hitting the jackpot are low, the chances of winning a huge jackpot with a single spin are a great motivating factor for many players. The thought of winning a life-changing amount that could make someone an overnight millionaire adds to the thrill and excitement of playing online slots.
However, you should keep in mind that paying online slots isn't among the best ways to make money online. So, if you would like to play slots, do so to have fun and not without expecting a huge win. What draws more people to play this game is the possibility of a huge win even though it is not guaranteed.
Online slots come with higher payouts than most other games, and you can win these huge amounts from small wagers. That is what makes them extremely appealing, and it's a great incentive for players.
They Have Generous Bonuses
Online slots come with at least one bonus reward, which makes them more exciting to play than other casino games. Most casinos offer players free spins as a welcome bonus package to help them spin the reels for free.
Also, online slots come with in-game bonus features which one can activate by hitting specific combinations on the paylines or reel position. These rewards range from mini-games to free spins to keep spinning the reels. These extra features make the gameplay more exciting.
Most slots let players get huge wins whenever they activate a bonus round. Modern online slots also come with the bonus buy feature that allows players to buy the game's main bonus feature and activate it at their convenience.
Among the most common bonus features are multipliers, reel expansion, free spins, progressive jackpots, mini-games, and re-spins.
Slots Come in Various Kinds
Slots come in various types. The most popular ones are 3D slots, classic slots, progressive jackpot slots, and video slots. Classic slots have the traditional slot machines' design that features one payline and three reels. Video slots come with advanced animations and graphics. They also feature bonus rounds and multiple paylines.
Progressive jackpot slots are known to pay out huge amounts giving players a chance to become instant millionaires. The jackpot amounts keep growing as more people play the progressive jackpot slots. With 3D slots players are treated to a cinematic and immersive gaming experience. You'll also find numerous themed slots. Imagine playing a slot game that was inspired by your favorite television show.
The Bottom Line
Playing online slots is easy and fun, even for beginners. The graphics are eye-pleasing, and the potential to win huge amounts in jackpot prizes is among the many reasons why people love playing slots. If you are yet to try out online slots, sign up at a reputable online casino and try your luck today.
You can start with the free slot games to learn how to play them, and once you're ready to start playing for real money, you can try progressive slots. When playing, remember that it is all about the fun you get from playing this amazing game and that a win will be a bonus. May the odds be in your favor!