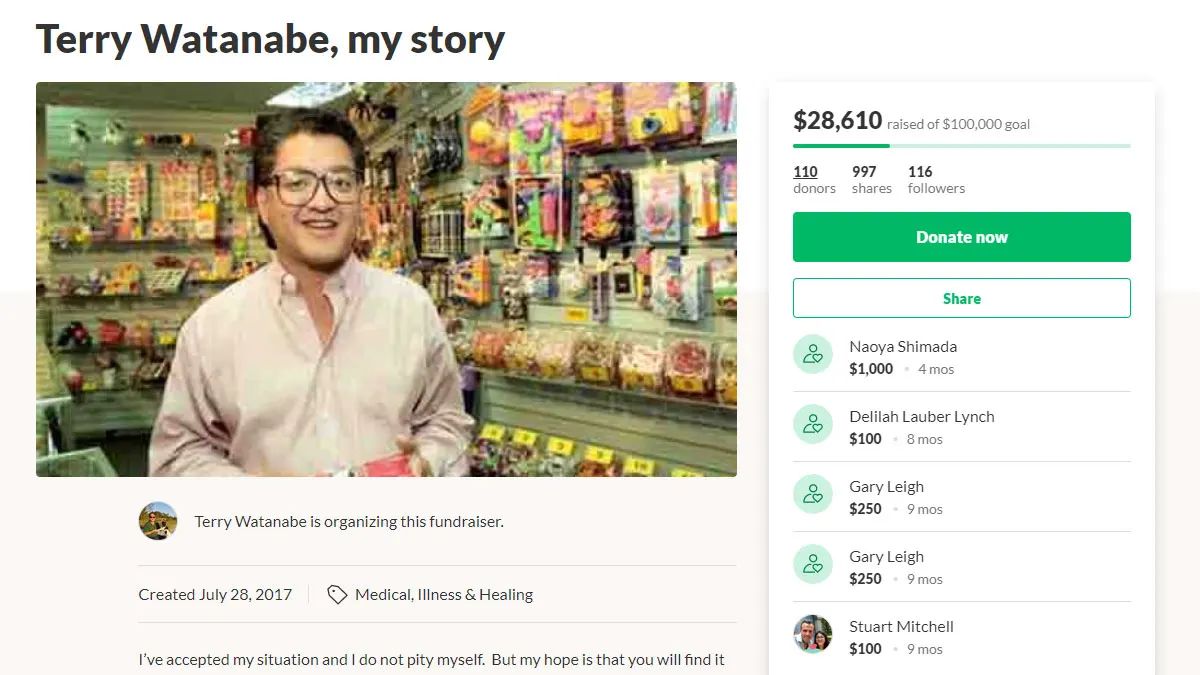 Where is He Now: Terrance Watanabe, the Biggest Whale in Las Vegas History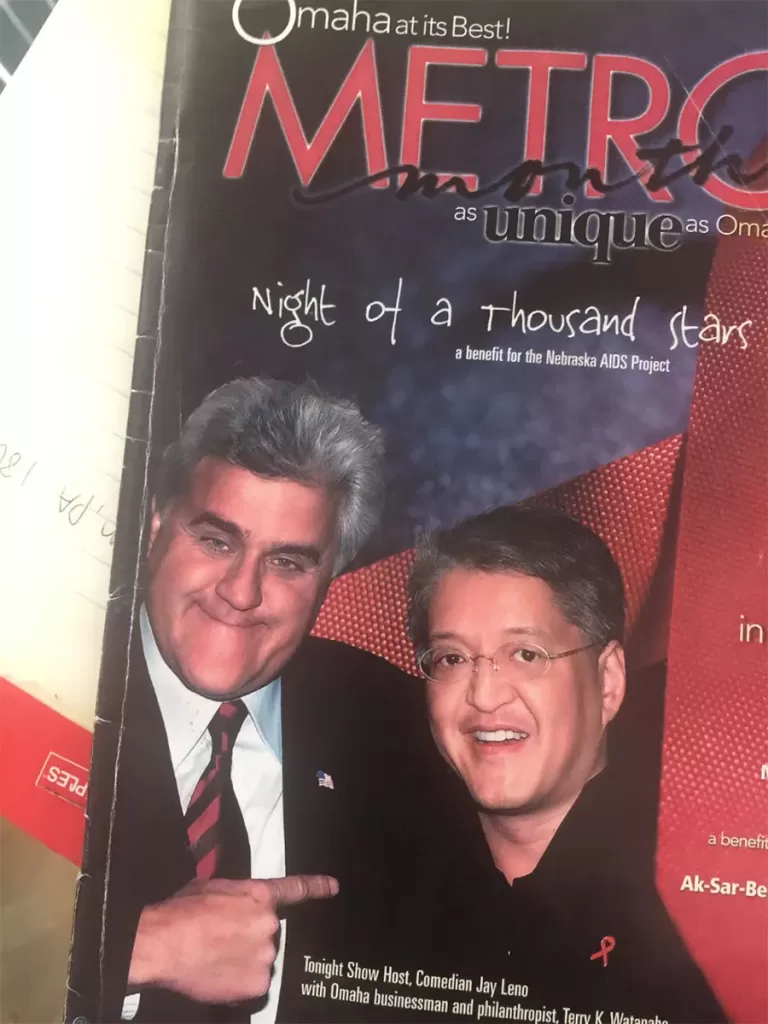 Terrance Watanabe is widely considered to be the biggest ever whale in Las Vegas history. He managed to turn a fortune he made from selling his trading company into over $120 million in losses at Las Vegas casinos in one year. He got in to trouble when he accrued massive amounts of debt with Harrah's casino, which was bought out by Caesar's Entertainment, that he did not pay back. Caesar's filed a lawsuit and Watanabe was also charged criminally.
We last heard of Terry Watanabe when he settled his massive civil and criminal lawsuits with Caesar's Las Vegas in 2010. His primary argument is that the casino allowed him to continue gambling while intoxicated, which is illegal. Caesar's in return charged that he did hard drugs, like cocaine, and continually harassed it's employees. The suit was eventually settled, and Caesar's Entertainment was fined $225,000 in March 2013 by regulators for not stopping Watanabe from gambling when visibly intoxicated.
Fast forward to 2017 and Terry Watanabe had largely stayed out of the news, but some misfortune had struck. He opened a GoFundMe fundraiser in July 2017 for Medical, Illness and Healing related reasons. Terry has prostate cancer and requires a surgery that will cost $100,000. He has hit hard times since losing at the Casino and cannot afford the surgery.
He is not looking for pity and is simply asking for help, something he probably should have done when gambling. This is the quote from the GoFundMe campaign:
"I've accepted my situation and I do not pity myself. But my hope is that you will find it in your heart to forgive me for my past and help me live long enough to help others in the future."
Some of you may be saying, so what. The guy was rich and blew his fortune gambling, so he deserves everything he gets. But, of course, that is not the whole story, and no one deserves poor health. The comments are filled with some insight to what the man was like. There are stories of him being an exceptionally generous person with his money. He gave millions of dollars to nonprofit organizations, in particular to LGBTQ and HIV-related causes like the Elton John AIDS foundation.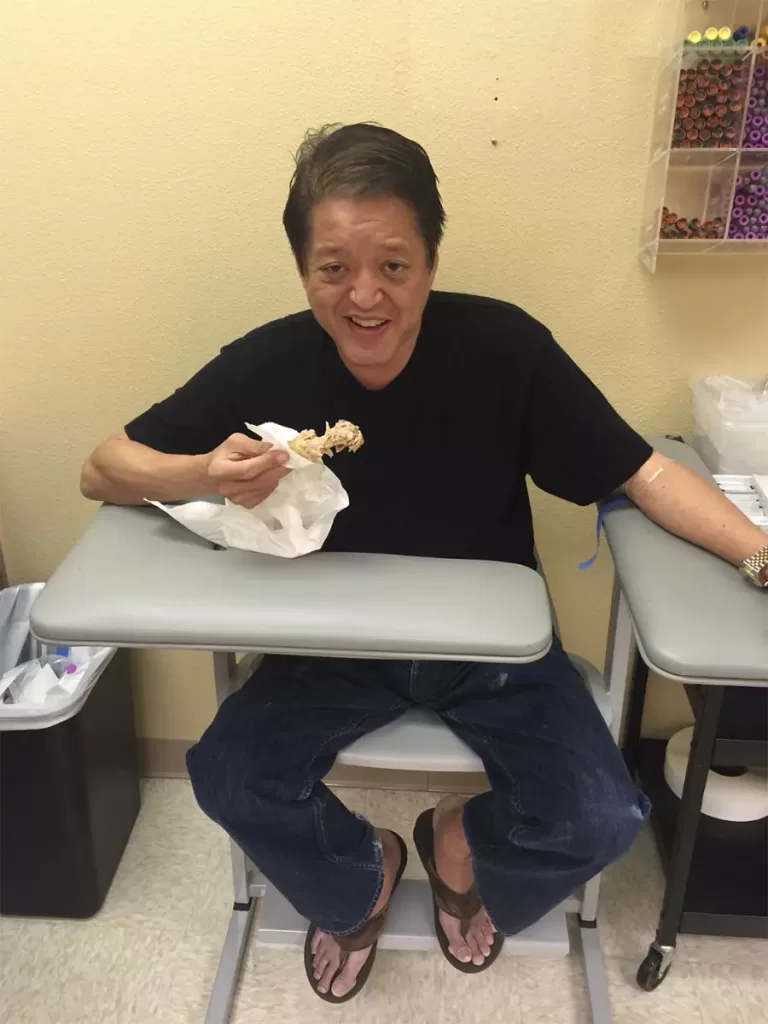 There are personal donations given to the campaign from people that have been touched by Terry's generosity over the years. Here are some examples of how others perceived his kindness:
"Terry, It's Alex from the Hedges Family. My Dad was a London Taxi Driver, who you met around 20 years ago. As I said, I have never forgotten you and your generosity, you remain a good friend of our family and always will !! Stay Strong and get back to that person we all know!"
"Terry, I was a close friend of Steve Horton's. He spoke often of your gentle spirit. I read you are in San Francisco. If so, I'd like to invite you to dinner"
"you were always so generous. I hope people that you have helped out in the pass (sic) can now help you"
"I remember the small gifts you gave to AIDS patients at holiday times – those were simple, but meaningful, and I know you gave much larger donations to many worthy charities as well."
Problem Gambling is a serious issue and being rich or poor does not matter to the disease. From all accounts, Terry Watanabe was a generous and giving person that fell into a serious gambling problem. Terry's campaign failed to meet its target of $100,000 and, as of writing, the total raised so far is $28,610. The campaign is still open for donations.
Update May,27 2020: The GoFundMe campaign has closed with a total raised of $28,610.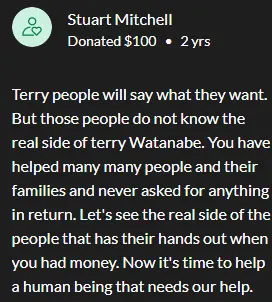 Casino Canuck is a Canadian online casino information site and we only promote responsible gambling.
Image credits: GoFundMe, Stuart Mitchell
Next on Where is he Now: