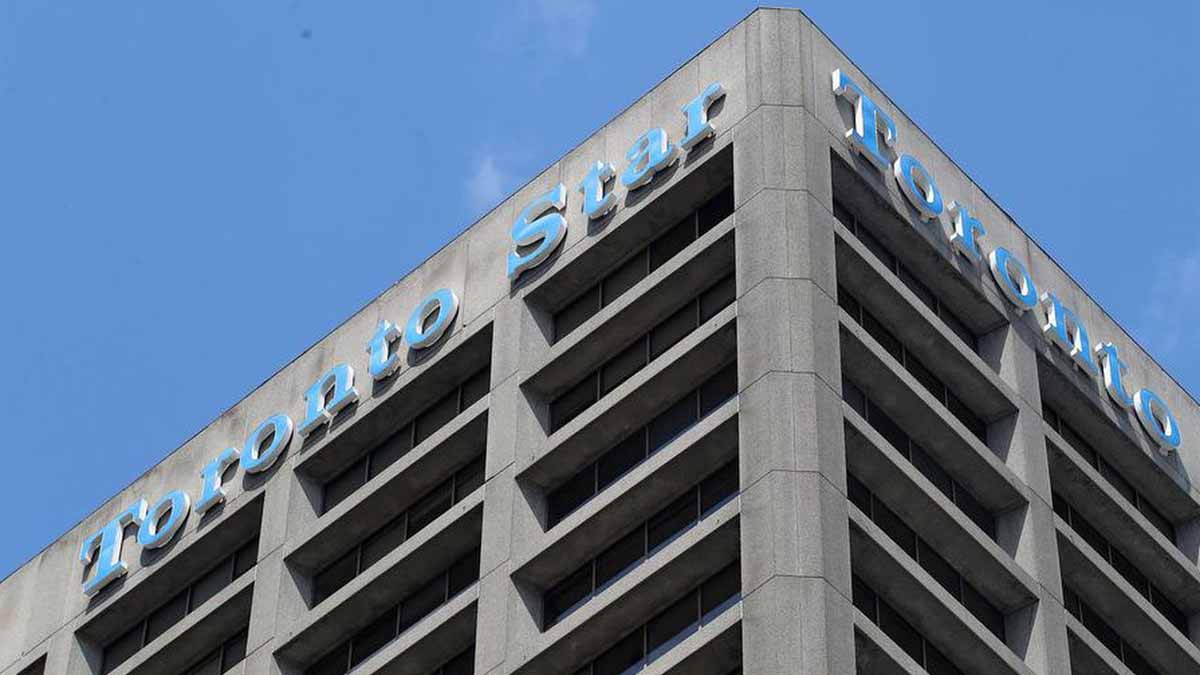 Toronto Star Plans Online Casino to Fund Newspaper
A new online casino could soon be coming to Ontario and it's being created by a surprising source! According to a report by CBC News on March 1, Toronto Star owner Torstar Corp. announced it was planning to open an online casino as a way to pay for its news staff which includes both columnists and field reporters, as well as members of the editorial team.
Why Online Casinos?
The company's potential foray into online gambling comes after years of declining print ad revenue and 85 layoffs in the past year. Online gambling is just one way the company is trying to branch out, diversify its revenue structure, and maintain media independence. For example, Torstar began doing package deliveries in November 2020 and recently co-purchased SCOREgolf, a media company that caters to Canadian golf fans, with athletic retailer Golf Town.
Profits from the casino will go toward the newspaper and help fund its journalistic efforts without the need for separate business sponsors or excessive ads.
Profits Stay in Ontario
Torstar's co-owner Paul Rivett said that the casino's profits will go toward the "growth and expansion of quality community-based journalism." He added that having a local casino brand would make sure more "entertainment dollars stay in our province."
Part of the company's motivation were government statistics that residents of Ontario already spend around $500 million annually at online casinos. However, most of it goes to offshore gambling sites that are in a legal grey zone.
Government Online Casino Regulations
Ontario residents have the option to play at OLG's online casino, regulated by the Ontario provincial government, though betting amounts are limited and there aren't any extra bonuses. At the moment, only the Ontario government is allowed to run an online gambling site in the province, yet there have been hints they could soon open up the market to businesses as well. This move may be influenced by the fact that land casino revenue significantly dropped in 2020 while online casino revenues saw a historic rise.
Torstar chief corporate development officer Corey Goodman said that the company was "excited at the prospect of participating in a regulated online Ontario gaming market with a made-in-Ontario product."
To explore the possibilities in the world of online casinos, Torstar hired Gaming industry consultant Jim Warren to provide advice as it explores this potential income stream. In an interview with the Canadian Press, Warren said that the casino would help diversify how the Star funds and pays its staff, ranging from editorial writers to reporters to columnists.
The Critics
Still, the news hasn't come without its critics who wonder how this move could potentially impact the independence of a free press. One Toronto-area city councillor, Tom Muench of Richmond Hill, Ont., said it was concerning that "such a prominent newspaper chain may be financially beholden to an outside business" to stay afloat. He wondered how this would potentially impact democracy, since newspapers are a critical component.
He also mused that if an online casino would have popped up just a few months ago, the Toronto Star would have written a "concerned local story" on it.
Nothing is set in stone yet, so only time will tell if the government decides to move forward with this plan, and whether the Star will join the legal online gambling industry.