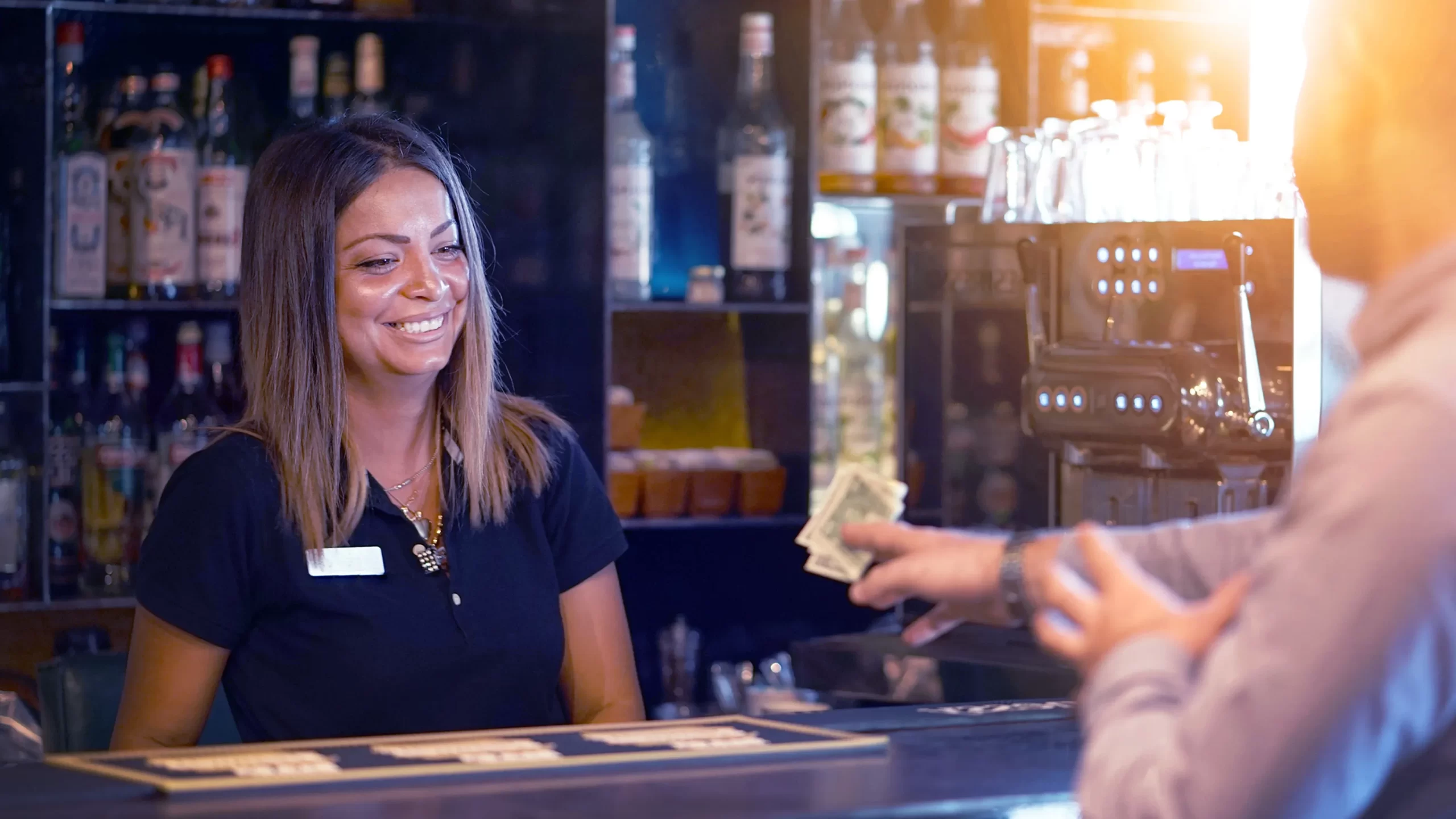 Gambling Etiquette: Tips for Tipping in the Casino
Tipping is a debatable topic. While people find it easy to determine how much to tip a delivery guy or a waiter in a bar, tipping in casinos remains a mystery. Do you tip the cashier at a casino? how much do you tip a casino attendant? These are some of the questions that go through players when they get into a casino.
Many casino patrons don't yet know that they should be tipping the casino staff. Also, some players may be tipping too much since they don't know the proper casino tipping etiquette. As with all kinds of tipping, your discretion is the determining factor.
When it comes to tipping in casinos, there are various people you should consider. Here is everything you need to know about tipping in the casino.
A Short Background on Casino Tipping
While tipping culture is still gaining traction in Europe and the UK, it has been widely accepted in America for decades. Tipping in casinos was legalized in the UK in 2005, and now it's expected worldwide. In America, it's estimated that casino staff are likely to earn more than half of their regular income from tips.
Tipping in casinos is not only restricted to dealers. Even drivers, waiting staff, and any other casino staff can be tipped. However, concierges and hotel staff might not expect to be tipped. Some even decline tips. Casinos have their tipping rules, including the form of tips and the maximum amount. Those who aren't sure can ask at the reception/front desk for clarification.
How Do You Tip?
There are two major tipping methods for casino staff on the gambling floor. You can either tip the staff directly by giving them chips or by offering them side bets. So, to tip, players can choose to pass the staff a chip or place another bet. However, remember to inform them that they are entitled to any winnings from the side bets. Some dealers choose to save the side bet chip for later, which shows they accept the bet value as their tip.
When Should You Tip?
It's considered respectable to tip your dealer a single tip after a gambling round when leaving the table, or if you choose to stay longer, you can tip the dealer before they leave after completing their shift. However, tipping a dealer after a large win is also accepted.
How Much Should You Tip?
The amount a player should tip is up to them. However, you should ensure that your tips need to be relative to your bets' value. An ideal starting point is tipping the staff between 0.05% to 1% of a jackpot or going with a few chips for a gambling session.
If you don't want to appear socially clueless when tipping, you can begin by playing casino games online. With online dealers, there is no need for tipping. However, when you visit a land-based casino, remember to follow the right casino tipping etiquette
Tipping Slots Attendants
When tipping, slots are a bit straightforward. While there is a debate regarding tipping slot attendants whenever they fix your machine, it makes them respond to your calls faster next time, it wouldn't hurt to tip them.
In the US, slot floor people pay out any winnings exceeding $1,200. Players receiving such a payout need to start with $20, and it can go up between 3 to 10% of the total jackpot depending on the player.
Players who request attendants to hold their slot machines for them while they visit the restroom or for any other reason should tip according to the period they are gone. The tip could be anywhere from 2 to $5 or more.
If you feel that you may be away for over 10 minutes, consider asking the attendant to shut off the machine and use the service button to have it turned back on once you come back.
Tipping at Table Games
With table games, tipping can be confusing. In the US, dealers earn up to $5 per hour and have to get any more money from customers. However, once money gets into the tip jar, it means that the casino cannot win it, and that is why they make things challenging. When it comes to tipping at table games, it depends on how much fun a player is having.
Tipping here is considered to be about entertainment value. For example, if a dealer gives a 40-minute roll on your dice table, it wouldn't hurt to tip them. Dealers should ensure that players always leave the casino smiling regardless of whether they won or lost.
The Bottom Line
So, do you tip the cashier at a casino? the decision lies in your hands. Consider the service the casino staff accorded you and decide whether to tip them or not. However, familiarize yourself with any laws that might exist regarding tipping in casinos in your jurisdiction. Always remember that a little generosity goes a long way.