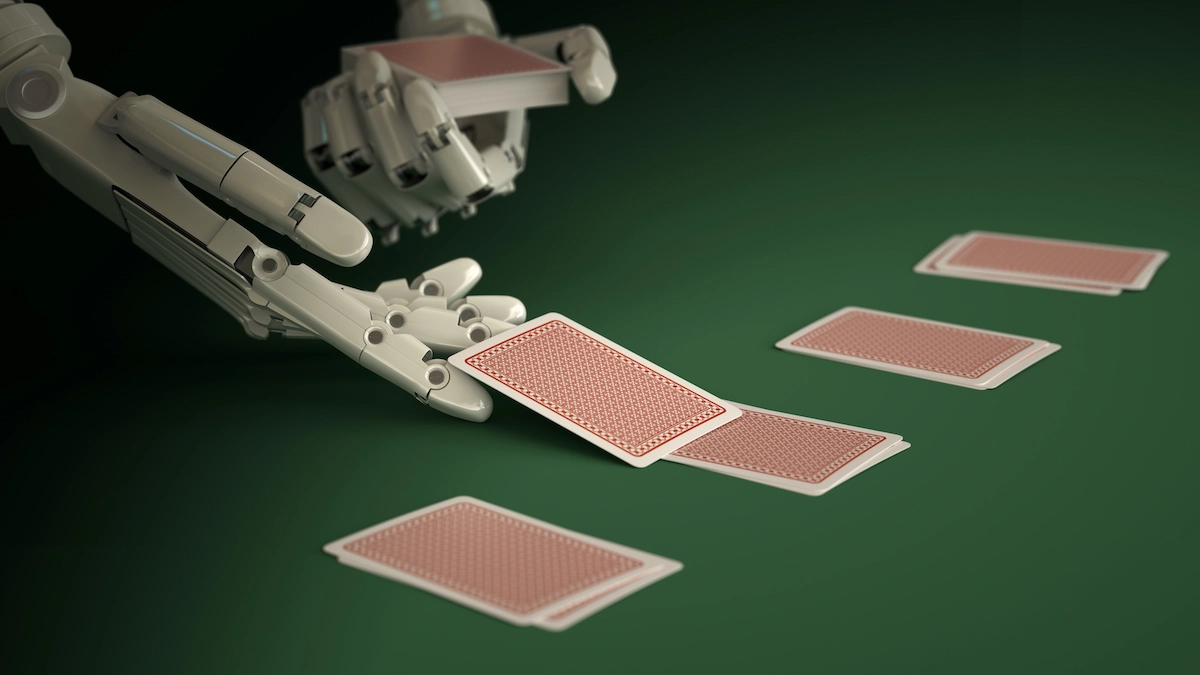 How Can AI Change Online Casinos in the Feature?
As technology continues to evolve, more industries are embracing its benefits, and online casinos have not been left behind. Technology continues to shape the online gambling industry profoundly. The influence of artificial intelligence has transformed how online casinos operate in various ways ranging from security to gameplay and streamlined regulatory compliance to enhanced customer support.
AI has become a necessary tool in online casinos offering players secure and immersive gambling experiences. It is an important tool to protect players at online casinos. Gambling sites can leverage AI-powered solutions to ensure enhanced security measures as well as provide seamless KYC (Know Your Customer) procedures. Here is how AI is revolutionalizing the online gambling industry.
AI and Big Data
As more online casinos continue to crop up, the competition gets stiffer, and each platform needs every advantage it can get. That is where AI comes in. Casino operators can use AI to analyze big data and get helpful insights from it. With the use of AI, casinos can now easily predict changes in consumer behavior and future market trends.
The result is casinos can offer their customers, new and existing better products and services. For online casinos, AI powers most of the business decisions, especially regarding their digital marketing strategies. That way, online casinos can remain competitive and relevant in a highly competitive environment.
Improved Security Measures
Security is a big issue when it comes to any online business, including casinos. While it's not an easy task finding safe online casinos, players always need to know that their personal and financial information is kept secure. Online casinos employ AI measures to enhance their security protocols.
AI systems use machine learning algorithms to constantly analyze huge amounts of data, and monitor player activities to detect likely threats and any patterns that would indicate fraud. With such a proactive security approach, online casinos can easily identify and stop risks fast, which helps safeguard the casino's integrity as well as the players' interests.
Additionally, AI can help in player identity verification procedures, which is an important aspect of ensuring a secure gambling environment. With AI systems, online gambling platforms can verify player identities efficiently, do background checks, and authenticate documents. With such automated processes, casinos can expedite KYC procedures and improve their trustworthiness and reliability.
Using Generative AI
By using training data, generative artificial intelligence can create new content and mimic specific qualities in its style. However, players shouldn't expect hypothetical AI dealers to play the game for them or give them any advantage over the game.
While an AI bot can be trained to act as a dealer In a live dealer casino game, it would lack real human communication. The training data can be audio, images, or text but the dealer would be focusing more on the latter. The same principle has been applied in voices, art, and text styles, which include styles of deceased authors. The AI training data is limitless since they are plugged into segments of the internet.
Generative AI is used for rampant personalization, which means that some players will always prefer human dealers to machines due to the limited or low-quality conversations and distrust of AI alternatives.
Enhancing Gambling Experience
With AI, players can now enjoy immersive gameplay, which gives them a feeling of being in another world virtually. Games that feature AI come with more exciting characters, sound effects, and graphics to transport players into the virtual gaming world.
Besides online casinos, game developers also receive feedback from AI in online gambling sites. AI is tasked with monitoring all aspects of activity and user behavior, including the frequency of playing casino games. Other things they learn from AI include how much players wager, how they interact with their favorite casino games, and for how long they keep gambling among other things. All these insights are important for game developers.
Since game providers and online casinos work hand in hand, such feedback helps developers improve all the games they develop in the future. It helps them focus on enhancing games to perfectly suit their customers' needs while keeping them engaged and entertained.
Promoting Responsible Gambling
AI technology plays a big role in promoting responsible online gambling. It does so by analyzing the gambling patterns and player behavior. With AI algorithms, casinos can detect those with gambling problems and proactively arbitrate.
With personalized notifications, AI systems alerts the affected players about their excessive gambling, provide them with self-assessment tools, and provide responsible gambling protocols.
The proactive approach shows how committed reputable online casinos are to ensuring the well-being of their players. Also, Ai can help develop advanced algorithms that look at player risk profiles to help casinos develop customized responsible gambling measures depending on their players' needs. The features may include self-exclusion, having cooling-off periods, and having deposit limits as per individual needs.
The Bottom Line
The adoption of AI by online casinos has been an invaluable tool. AI has a lot of benefits for the online gambling industry. Ranging from enhanced gameplay to improved security measures, and responsible gambling to the use of generative Ai, this technology is here to make the gambling world better.