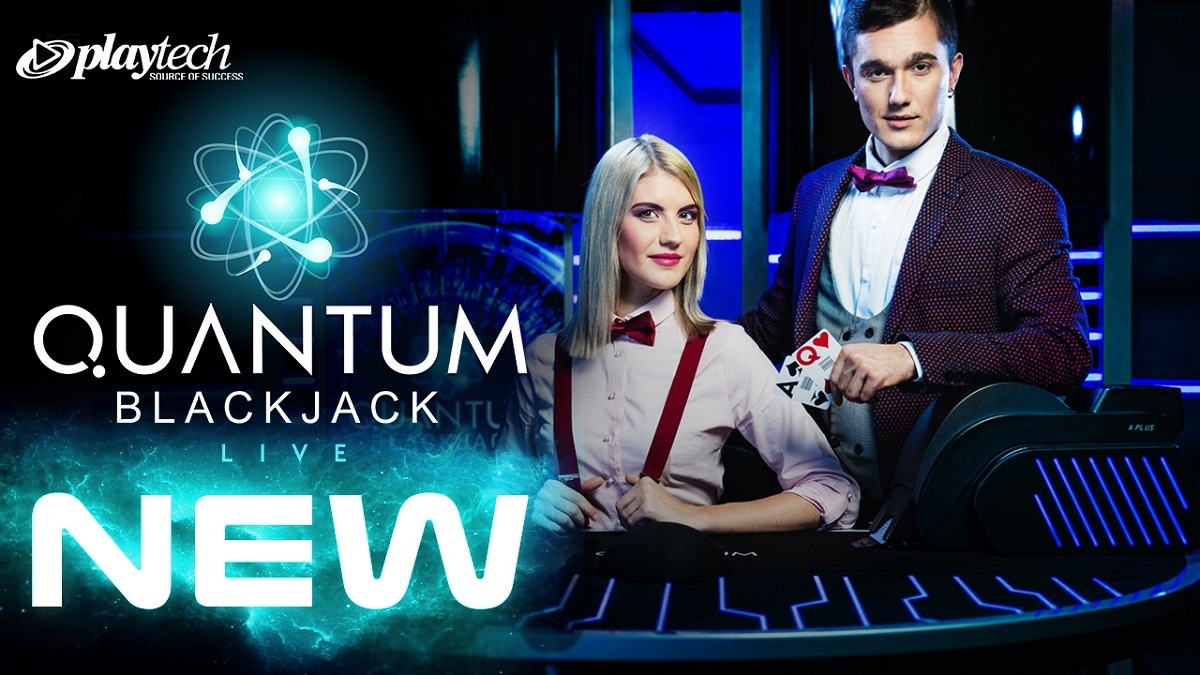 Playtech Live Quantum Roulette and Blackjack
Playtech is a name that has long been associated with world class online casino gaming, and is one of the original pioneers of the industry. Beginning in the late nineteen nineties, Playtech helped launch the first generation of online casinos with a range of quality video slots and virtual casino table games. Playtech has also been at the forefront of emerging technologies and is today leading the way in live dealer casino gaming. Pick the best online casino according to your preferences and try out live dealer casinos that could be called the best Live Casino online in Canada.
Playtech Live Studios
Today, Playtech is one of the largest contributors of quality live dealer games in the world. Live dealer options include extensive coverage of all the classic casino games such as roulette, blackjack, baccarat and poker. Various games are broadcast or live streamed from state-of-the-art studios in Premium HD quality and in a variety of native languages including English, French, Spanish, Russian, German, Greek, Romanian, Mandarin.
One of the reasons that Playtech is able to cover such a diverse range of customer demographics, is due to their establishment of dedicated live studios all over the world. To date, Playtech has five studios:
Latvia Studio
Philippines Studio
Romania Studio
Spain Studio
Belgium Studio
Each of these studios produces a unique set of live dealer tables that cover the entire range that Playtech Casinos are able to offer, including:
Spread-Bet Roulette
Speed Roulette
Jackpot Roulette
Prestige Roulette
Unlimited Blackjack
Squeeze Baccarat
Spin a Win
Hi Lo
3 Card Brag
Casino Stud Poker – Jackpot
Casino Hold'em
Dragon Jackpot Baccarat
Sic Bo
Dragon Tiger
Playtech's New Live Quantum Roulette
Playtech has moved live dealer gaming up a notch with their brand-new Quantum Roulette live dealer game. Unlike any of their other live roulette games, this version sports an exciting new variation, one that adds random win multipliers of up to 500x your stake. If you've ever played Evolution Gaming's Live Lightning Roulette, you will be familiar with how this works.
Essentially, Live Quantum Roulette uses Playtech's very interesting and novel Slingshot Roulette (Auto Roulette) set up, which consists of an array of gears and air blowers that work together you spin the roulette wheel and launch the ball at the same time. No human hand is involved in the process and the dealer is there to keep the excitement up and announce the winners and other details.
This system works very well for their new Quantum Roulette game, which is also based on their standard European roulette layout. The overall visual appeal of the Quantum Roulette studio is stunning and is designed to be highly immersive.
How Dows Live Quantum Roulette Work?
It's important to understand that, in Quantum Roulette, the multipliers will only work on straight up numbers, that is, any of the single numbers within the inside betting grid or on the race track. The game works on standard European Roulette betting and the only main different is the addition of the bet winning multipliers.
Multipliers are arranged in increments of 50x, and start at a minimum multiplier of 50x, going up to a maximum win multiplier of 50x. However, to add even more excitement to the game, Playtech has included a Quantum Boost which is randomly triggered and can add an extra 50x to any multiplier on the board.
The multiplier system is based on a Random Number Generator engine, which randomly selects which numbers within the grid get a multiplier, and how strong that multiplier will be. This happens before the wheel spins and the ball is launched and after betting has closed.
A Quantum Boost can randomly trigger which adds an additional 50x to a multiplier, while Quantum Leap will randomly double or triple a multiplier up to a max of 500x.
Playtech's New Live Quantum Blackjack
While Playtech may not be the first to launch a live roulette game with an additional win multiplier system, they certainly are first with a blackjack version of the concept. Playtech launched their new Quantum Blackjack live dealer table shortly after their Quantum Roulette version, to very positive reception.
How Does Live Quantum Blackjack Work?
Quantum Blackjack is based on Playtech's standard live blackjack game and offers a whopping win multiplier of up to 1000x your stake. The game uses a single hand deal with 8 decks in play, shuffled after every round via an Auto Shuffler shoe.
Just like their Quantum Roulette game, Quantum Blackjack uses an RNG to determine a multiplier size as well as selecting up to three different card values which will trigger the multiplier. If the selected cards are dealt to a player and they win, the multiplier is applied to their hand payout. Even better, a player can have more than one multiplier card in their hand. In this instance, multipliers become accumulative, so if you have a 3x multiplier card plus a 5x multiplier card, your total multiplier will be 15x. In order to land the maximum possible multiplier, a player would need to have a hand containing 10 multiplier cards.