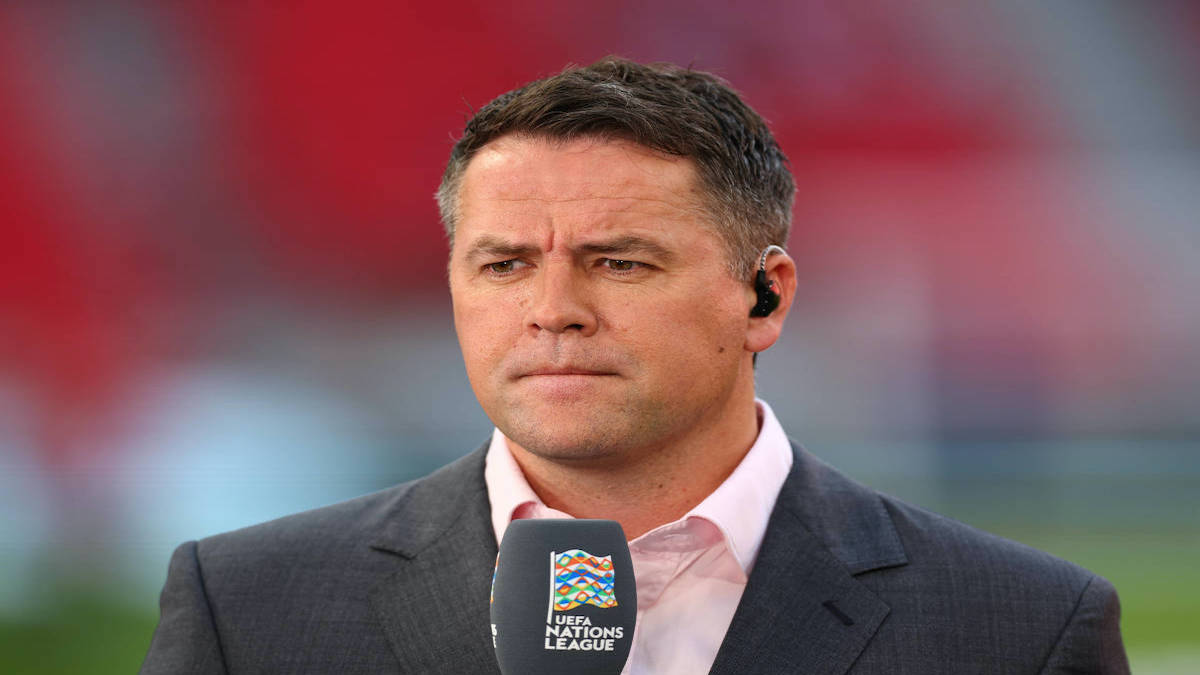 Michael Owen in Trouble for Promoting an Unlicensed Cryptocurrency Casino
Michael Owen, the former England soccer star has hit the headlines for promoting Punt Casino, an unlicensed crypto gambling site. This violates the United Kingdom's gambling laws.
How it Started
Owen, the star who is famous for scoring 40 goals for England and also won the 2001 Ballon d'Or was disclosed as the Puntt Casino worldwide brand ambassador in February.
According to the accompanying press release, Michael would appear in several commercials as well as online ad campaigns representing the casino. Owen quoted that he is a strong believer in the power of crypto, and so, teaming up with such an innovative platform as Punt Casino, it only felt like a natural fit. Michael took to his Twitter account to promote the unlicensed casino to the British public, which is considered a breach of the UK laws that govern gambling advertising. Michael sent two tweets on May 16 that were advertising Punt Casino, a site that is registered in Curacao's Caribean island. The casino doesn't have a UK license. The UK laws are specific on which sites its citizens should gamble at. Only gambling platforms licensed by the UK Gambling Commission are legally allowed to advertise their services to UK consumers.
Once the Athletic inquired about what Owen had done, the tweets were deleted and Punt Casino ended up being geo-locked for UK gamblers. According to a spokesperson, Punt Casino is Licenced by Curacao and operates under the rules and regulations linked to that license. However, it cannot be advertised in the UK since the laws don't allow the promotion of gambling platforms that are not licensed in the country.
Why All the Fuss?
While the press release did not explicitly mention what jurisdictions or countries the platform is targeting, advertising it to the UK users is what caused the fuss. Football gambling advertising is popular, and in many cases, famous ex-pros are used in those adverts.
However, the platform advertised by Owen is far from the familiar ones such as Ladbrokes, William Hill, and Bet365. All these companies are regulated and licensed by the UK Gambling Commission whereas Punt Casino is not. Also, online casinos that accept crypto, including Ethereum and Bitcoin, which is unusual since most gambling sites that target UK players don't accept cryptocurrencies. That is because according to gambling regulators, using cryptocurrencies for gambling purposes bears high risks of illegal activity and money laundering.
What is the Deal with NFTs? NFTs are digital tokens representing ownership of a specific underlying virtual item. No NFT is like the other since they are all unique. Once a person mints an NFT, it continues to exist as a unique and permanent proof of title that you cannot copy, delete, or edit.
Owen had promoted a non-fungible token (NFT) project that claimed to be the first of its kind since it cannot lose its original value. The idea is that this NFT comes with a code that ensures that no one can sell it at a lower price than what they bought it for. That means that it can never be sold at a loss. However, if a person buys an NFT and the price drops, they cannot then reduce their losses by selling up. That means that they will end up losing all the money they paid for the NFT.
According to the ASA, Owen's tweet was misleading to the public. The authority continues to carry out a thorough review of everything regarding NFT advertising. After Owen was asked to delete the tweet regarding the NFT by ASA, he did so and the case was finally closed.