iDebit vs Instadebit as Payment Methods at the Casinos
As the demand for fast online transactions continues to rise, especially among online casino gamblers, inventors are on their toes to deliver what the customer wants. The latest inventions have seen the rise in the popularity of InstaDebit and iDebit to meet that need.
These inventors use the robust legal contracts and framework with every major bank in Canada. These payment methods use cutting-edge security protocols, which is why you are likely to find them accepted in any Montreal online casino. The two are worldwide e-wallet digital payment services that connect to a person's bank account directly. This allows the users to make faster transactions using a few steps.
Here is a review of iDebit and InstaDebit and why you should consider using them at an online casino.
Understanding iDebit and InstaDebit
Most features offered by both iDebit and InstaDebit are similar. However, they also have different aspects. Firstly, they both need the user to have a Canadian bank account. Also, you need to be a Canadian citizen. These are the two similar features between the two payment methods. However, the two function distinctively.
InstaDebit is a payment processing service that was launched in 2003. It is run by International Solutions Ltd, a company based in Toronto. The service is designed for Canadian users only. While you may consider InstaDebit an e-wallet since a user needs to sign-up for an account and can use it online without sharing any banking information, it is not. This is because you cannot store any money on it.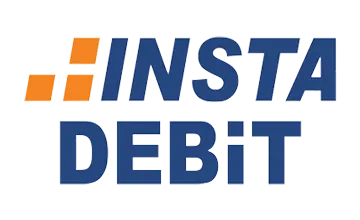 So, how does InstaDebit function?
Although it is not an e-wallet, you still have to create an account with InstaDebit before you can use it at an online casino. As aforementioned, you also need a bank account to use this method. Once you have met these requirements, you can use InstaDebit to pay for services online the same way you would using a personal check.
That means that you hold the power over who and when money needs to be sent through your bank account. The rest will happen seamlessly. The whole process is straightforward, which makes InstaDebit a popular payment method at gambling platforms such as the Montreal online casino. Also, you can use InstaDebit for both deposits and withdrawals, which makes it the perfect solution for Canadian players.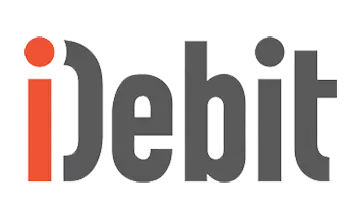 The other method is iDebit, which offers exactly what it implies, internet debit services. This payment method enables you to make a direct debit from a Canadian bank account. It also connects your online casino balance and your bank account for easy transfers. That is why millions of Canadians trust iDebit as their online payment method of choice.
One of the most convenient things about iDebit is that players don't need to create an iDebit account to start using it. They can deposit using iDebit at any gambling platform that accepts this payment method and the transaction will get processed instantly. However, to withdraw your winnings, you will need to sign up for an iDebit account to enable you to transfer funds back to your Canadian bank account.
Difference Between iDebit and InstaDebit
While these two payment methods allow users to make fast transactions, they have a difference. With InstaDebit, you need to have your InstaDebit account funded with the amount you want to transact before you can transfer the money to your online casino account.
If you already have the money in your InstaDebit account, your request will be processed instantly. However, if you don't have one, you have to wait for 3 to 5 business days before you can have the funds deposited in your casino account.
You can set up an account with iDebit before any transactions. However, it is not mandatory. Withdrawals with iDebit work the same as with InstaDebit. You have to pay a withdrawal flat fee of $2.
While InstaDebit is a widely accepted method at all banking institutions, iDebit is only supported by several major banks such as TD Canada, Bank of Montreal, Royal Bank of Canada, and National Bank, among other few ones.
Pros of Using iDebit and InstaDebit
If you need to make fast deposits at online casinos, the best way to do so is by using iDebit or InstaDebit accounts. Considering how slow credit card transactions are since they depend on web traffic, these two are your best options. iDebit and InstaDebit allow you to make online purchases and have the transactions processed via your bank account even when your credit card doesn't work. That is why they are gaining traction in the online casino industry.
The best part is that you can use these methods to make both deposits and withdrawals, unlike many payment options that only allow deposits. Another pro about using iDebit and InstaDebit is that they are easy to use since you only have to create an account and you are all set up.
Also, these two methods are secure and safe to use online. They are considered safer than most bank-related methods since they don't share your bank account details. That helps improve security against identity theft from hackers by keeping your sensitive information safe.
Confidentiality is also an important factor when it comes to selecting a banking method to use at an online casino. Both InstaDebit and iDebit offer you this feature, which makes them an excellent choice for casino players. The icing on the cake is the low transaction fees that come with these two payment methods.
Using InstaDebit and iDebit to Make Online Casino Payments
With both methods, the process is straightforward. You need to register an account with InstaDebit or iDebit and link it to your bank account. Once you verify that the account belongs to you, you can start making transactions. The process takes between minutes to 24 hours depending on how efficient your bank is. Once you are done, you can access your account and funds at any time of the day or night.
To use iDebit or InstaDebit at an online casino, first register or log in to your account. Head to the Cashier's section and choose Deposit. Select iDebit or InstaDebit as your preferred payment method and enter the amount you want to deposit.
You will get directed to your InstaDebit/iDebit account to log in and confirm the transaction. The funds will reflect in your casino account within minutes. Withdrawing funds is also straightforward and it takes up to five business days to receive the money in your account.
Conclusion
Due to the numerous advantages offered by InstaDebit and iDebit, the two are increasingly becoming popular among Canadians who frequent online casinos. Register an account today and start enjoying all the benefits that comes with using InstaDebit and iDebit.