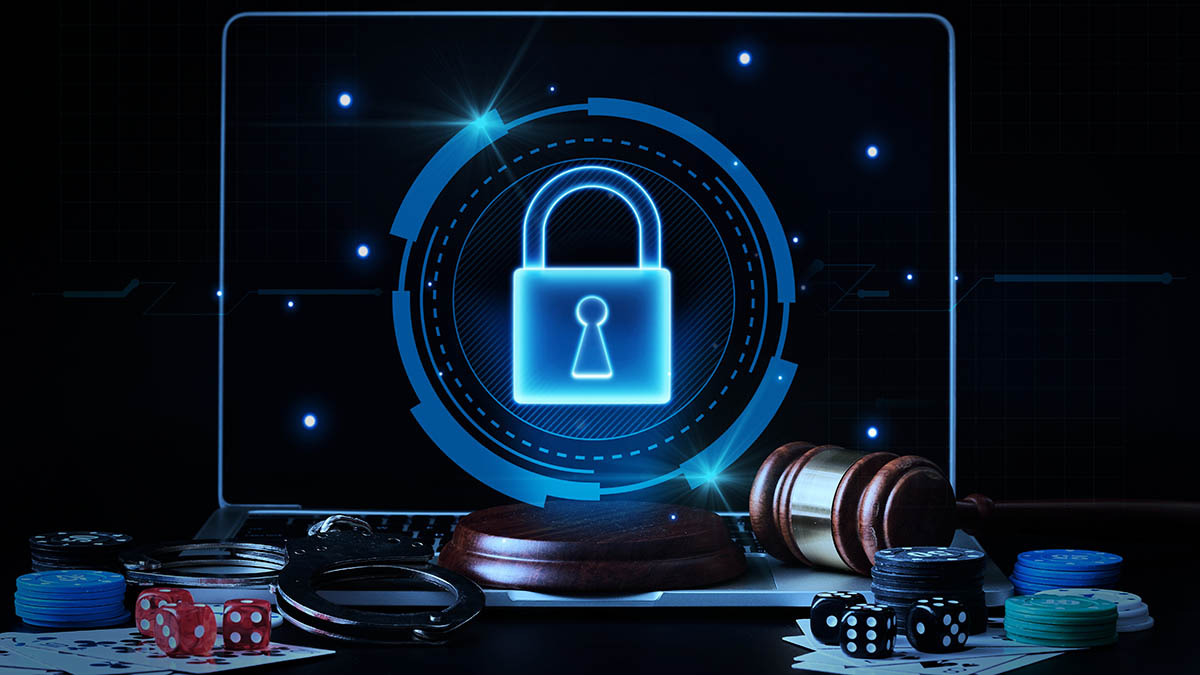 How do I know if an Online Casino is Safe?
So, you just decided to sign up at an online casino and start playing your favorite games but you aren't sure whether the casino you have chosen is safe. With so man online casinos out there you might find it a challenge to discern whether a casino is safe or not.
In this article, you will learn what to look out for when choosing a casino to determine whether it is safe or not.
Check its Licenses
Any reputable online casino should have a valid license from a respectable regulator such as the UK Gambling Commission, Curacao, or Malta Gaming Authority. Casinos are obligated to display their licensing information at the bottom of their homepage.
When you log in to your casino of choice, scroll to the bottom of the page and look at their licensing information. If the casino is operating in Britain, it should hold a license from the UK Gambling Commission.
Look at the license number, which should be listed. Part of this information should be hyperlinked so that you can click on it and you will be redirected to the UKGC website. If that is the case, the casino is legitimate and safe to play at.
If you find a funny name as the licensing body, and you cannot find its official website, or there is no information about the licensing body on the gambling platform, the casino is not legitimate. Consider closing your account immediately to avoid getting scammed. Also, while the casino may be genuine, the lack of license means that your safety may be compromised.
Loo at the Software Providers
Any reputable online casino should get its games from reputable software providers. While there are numerous software providers, some have made a solid reputation, and are worth mentioning and looking out for. These include Microgaming, Play ' N Go, Evolution Gaming, NetEnt, and Playtech, among many others.
Each casino game comes with the branding of its provider, and so it is easy to know who the software provider is. Some software providers are known for specific casino games. For example, Evolution Gaming and NetEnt are best known for immersive gambling, and many games you will find under the live dealer section of any casino are likely to be from either these providers. Also, Microgaming is known for some of the best progressive jackpot slot games, including Mega Moolah.
The best software providers don't compromise the quality or integrity of their games. You can expect fair games that use random number generators from these providers. Their games are also of the highest quality coming with incredible graphics, amazing themes, and beautiful sound tracks.
Legitimate Payment Methods
Before you start playing your favorite game, check which payment options the casino accepts. A reputable gambling site should accept globally accepted brands, including Visa, Mastercard, Paypal, and Bank transfers. Other legitimate payment methods include cryptocurrency, and prepaid cards among others.
These legitimate financial companies have reputation and financial risks in case they don't comply, and they wouldn't want that to be the case. That means that they wouldn't want to be associated with scammers, including online casinos. Always ensure that a casino routes all payments through these legitimate payment methods since it is easy for scammers to use logos of reputable payment companies to feign legitimacy. Click on any of the payment method to see whether you will be redirected to the company's official website.
Read Reviews
To learn about a casino's reputation, read online reviews first. Casino reviews offer you statistics and facts about the platform. They save you time and money since you can decide whether a platform is worth your time or money by reading what other people are saying about it.
Some of the things to look out for is how long the casino has been operational, how their payout times are, how the casino handles disputes, and whether they offer exceptional customer support, among other things.
If most reviews from other players are negative, it would be better to avoid such a casino. Also, don't settle for only one review. Read various reviews from reputable casino review sites such as us. You can learn a lot about a gambling casino before settling for one.
Security and Safety
With any online transaction, security and safety is of utmost importance. You need to be assured that a casino keeps your personal and financial information safe and secure. No third parties should be able to access your sensitive information. To ensure that, look for a padlock sign at the casino of your choice.
A padlock shows that an online casino uses Secure Socket Layer encryption to protect its players' data. Apart from using SSL encryption, UK online casinos are expected to be PCI compliant. That ensures that these casinos protect their players' financial data.
Also, it is a way of confirming that these casinos work with safe banking methods. To protect players' data even further, UK casinos are supposed to be compliant with the UK General Data Protection Regulation (UK-GDPR).
A safe casino should allow you to create unique login details. While an email address and password are the standard requirements, some casinos may allow you to enable Two-Factor Authentication or create a security question that only you know the answer to.
The Bottom Line
Finding a safe casino to play at is paramount. If you are playing for real money, you should never risk your money to unscrupulous casino operators. Also, there is the matter of identity theft, which could occur if a casino doesn't offer sufficient security measures.
don't forget to look at the licenses and the regulating bodies. These assure players that if they face any issues, they can always escalate the matter to the higher authorities. Reading reviews will also let you know how a casino handles disputes. It might be unavoidable to find disputes. However, a reputable casino should have the right ways and measures of dealing with these cases amicably.
If you follow the above outlined tips, you will be able to choose the right safe casino to start playing your favorite games. All the best as you go on a hunt for a safe casino.