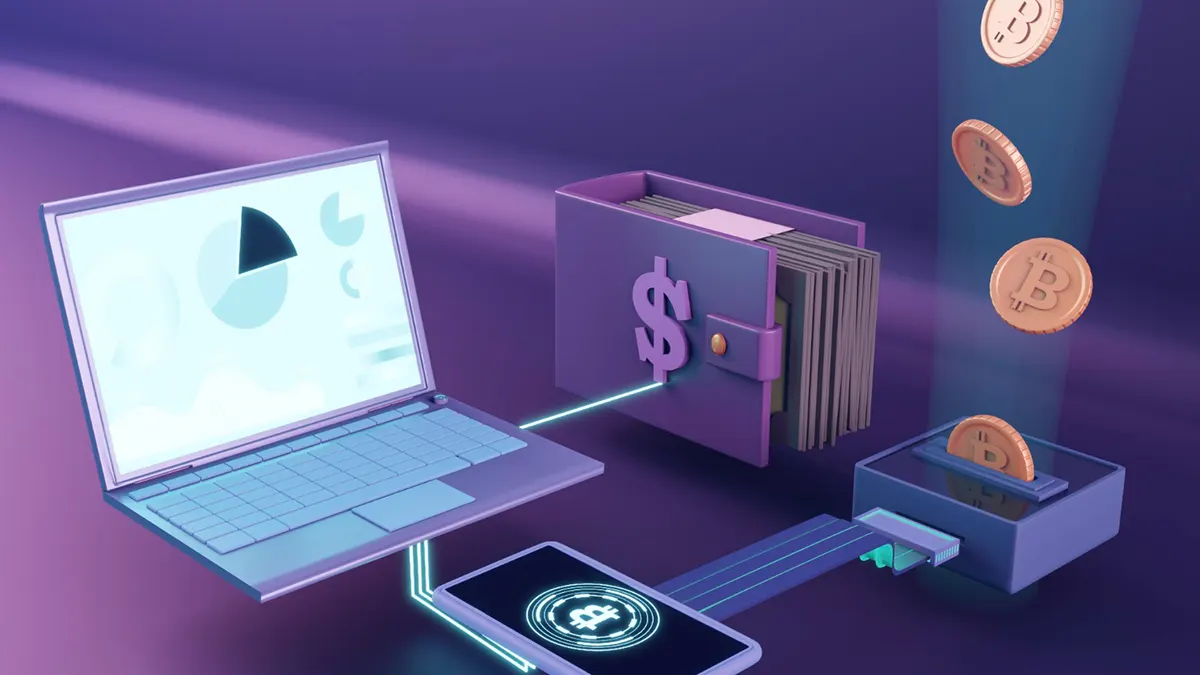 What Crypto You Can Use Today in Canadian Online Casinos?
There's a good chance you've heard about Bitcoin casinos in Canada and how you can make deposits and withdrawals from your casino account with a Bitcoin wallet. Bitcoin is all the rage these days, as it's easy to transfer funds to and from a casino with a Bitcoin wallet. You won't have to pay extra to move Bitcoin, although some wallets or exchanges might charge you money for doing so. But even then, the fees likely won't be as high as if you used a credit card payment.
But Bitcoin isn't the only cryptocurrency online casinos in Canada can accept. Casinos across Canada are taking in more cryptocurrencies than ever before. The options will vary by gaming venue, but it's easier than ever to use crypto payments at a casino.
Why Use These Currencies?
There are many great reasons why you should use cryptocurrencies when depositing or withdrawing funds from your casino account. These points are valid regardless of whether you use Bitcoin or some alternative:
Deposits and withdrawals with cryptocurrencies often take less time than if you used a credit card or another payment method. The timing may still vary surrounding how busy the crypto market is.
Most casinos will not charge extra to facilitate a crypto transaction. Some exchange providers may still charge a commission, so check with whoever holds your currency for details.
You don't have to provide your bank account info to a casino when using crypto payments.
You can qualify for exclusive bonuses when you use crypto payments. These include welcome bonuses that might be worth more than what a casino provides for card-based deals.
The limits for how much cryptocurrency you can deposit or withdraw at a time may be higher than what you'd get for other payment methods. This point is helpful for anyone who wins a substantial amount of money.
What Cryptocurrencies Can You Use Today?
Bitcoin is already noteworthy for its accessibility and anonymity. You can acquire Bitcoin at an online Canadian casino through many portals, including Bitcoin ATMs and crypto exchanges. It's also easy to get a crypto wallet you can store your Bitcoin in. You could even withdraw your funds in Bitcoin to your wallet and exchange them for fiat currency at a qualifying Bitcoin ATM.
But you've got many other choices for crypto casino payments right now. Here's a look at some of the more popular alternative cryptocurrencies you might see at a casino.
Tether
Tether has been quickly rising as one of the most popular cryptocurrencies on the market today. Tether is a stablecoin that is pegged to a fiat currency. Specifically, this one links to the American dollar.
Since it is a stablecoin, the value of a single Tether token should consistently stay at $1 USD. The lack of volatility in Tether makes it an appealing currency for use, as it won't be at risk of experiencing a massive drop in value while in a currency wallet.
Ethereum
Ethereum is the second-most popular cryptocurrency on the market, with Bitcoin being the only one more popular. What makes Ethereum useful is that it supports smart contracts and applications that run on its blockchain. The general utility and functionality of Ethereum make it a popular option for currencies, which is why more Canadian online casinos are accepting Ethereum as a payment choice.
Litecoin
Litecoin is an offshoot of Bitcoin that uses a copy of the Bitcoin source code. But Litecoin is different, as it requires less code and programming to produce tokens. It doesn't take as much time to complete a transaction with Litecoin either. You likely won't wait as long to get your money in or out of your online casino account if you use Litecoin instead of Bitcoin.
Bitcoin SV
Some cryptocurrencies formed off of Bitcoin as hard forks, meaning the programming for these new currencies is radically different from what Bitcoin uses. Bitcoin SV is one of those hard forks.
Bitcoin SV has more massive blocks that can handle thousands of transactions per second. The transfer time and fees for Bitcoin SV transactions are smaller than what the Bitcoin network takes and charges.
Bitcoin Cash
Another hard fork from Bitcoin, Bitcoin Cash has a more massive block to handle faster transactions. The Bitcoin Cash blockchain also charges lower fees than Bitcoin.
Dogecoin
What started as a joke has become one of the most powerful cryptocurrencies for Canadian casinos to accept today. Dogecoin supports fast transaction times, plus it is not as volatile as Bitcoin.
Essential Questions To Note
Can your existing Bitcoin wallet handle all these cryptocurrencies?

Most Bitcoin wallets can also support other cryptocurrencies. Check your currency wallet to see what works.

How can you tell if you will have to pay anything to send or receive crypto payments?

You can check your crypto wallet or exchange that holds your currency to see what it might charge when handling your funds. An online casino likely won't charge anything on top of what a wallet or exchange charges.

Is network congestion going to be a problem?

Network congestion might be an issue if you use Bitcoin, as there are massive numbers of transactions on that market each day. Sticking with an alternative crypto option may help, as you likely won't deal with congestion because either the currency isn't as active or the method for handling it is easier to manage.