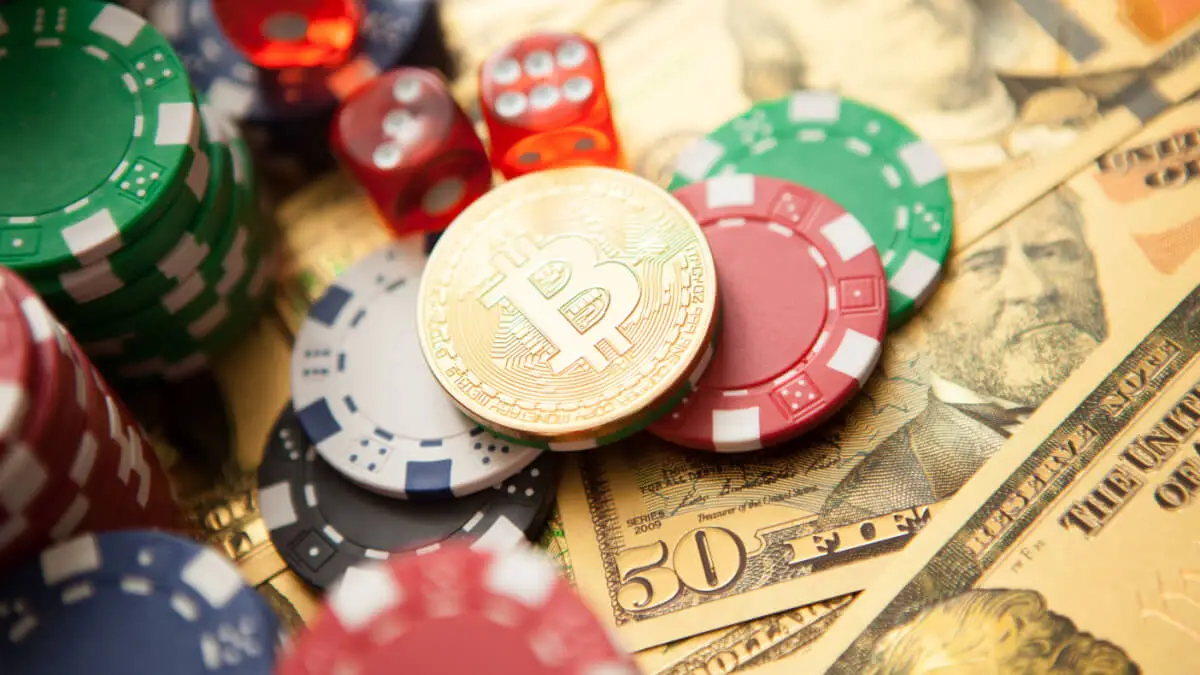 The Differences Between Crypto Casinos and Traditional Typical Casinos
Cryptocurrencies have continued to gain immense popularity worldwide, and more industries are accepting them as payment modes. The online casino industry has not been left behind. In recent years, crypto casinos have become the in thing, and now, online players can use cryptocurrencies to play their favourite casino games at these gambling sites.
So, what is the difference between an online casino and a crypto casino? The main difference is the accepted mode of payment. A traditional online casino accepts e-wallets, credit/debit cards, and fiat currency while a crypto casino only accepts cryptocurrency payments.
Here are more ways a traditional online casino differs from a crypto casino.
Regulation
Traditional online casinos are highly regulated, and they need to comply with the set state and federal laws. They have to undergo strict licensing processes that help ensure that they operate legally. On the other hand, crypto casinos are not regulated. Being unregulated can be both a good and a bad thing for players.
While it means fewer regulations and red tape to deal with, which translates to more flexibility and faster payments, it can also mean less oversight. With less oversight, it could mean that there is a likelihood for you to encounter a shady crypto casino.
Game Selection
Regarding game selection, players don't find a big difference between crypto and a typical online casino. Both such sites offer players an exhaustive list of casino games ranging from table games to slots to live dealer games, and card games too.
However, some crypto casinos feature specialized games that are only designed to be played with crypto. Such games come with bigger payouts and higher limits than the other traditional games. They are more appealing to high rollers.
Anonymity
Among the perks of playing games at a crypto casino is the anonymity it offers players. With a typical online casino, players need to provide their personal information when using any traditional payment method. Such information includes full names, bank details, social security numbers, and addresses.
Offering such information on an online platform means being vulnerable to hackers and other cyber security threats. However, cryptocurrency transactions remain pseudonymous. That means that players don't need to provide their personal information to deposit or withdraw funds from their casino accounts. This fact makes it safer for players to play at crypto casinos.
Security
Both reputable online casinos and crypto casinos don't compromise on the safety of their players. However, the approach is a bit different for these casinos. With typical online casinos, security protocols involve secure socket layer (SSL) encryption to help protect players' financial and personal data.
While crypto casinos also use encryption, cryptocurrency transactions are considered more secure than other payment methods. Therefore, they can be a bit laxer in various aspects. After all, the exceptional security offered by crypto transactions is one aspect considered when comparing them to fiat currency transactions.
Transaction Speed
Speedy transactions are another factor that sets crypto casinos apart. Whenever a player deposits money to an online casino through their credit card or a bank transfer, it takes time before the money reflects on their accounts. However, cryptocurrency transactions are always processed instantly allowing the players to begin playing or withdraw their money instantly.
Fees
Traditional online gambling sites come with higher transactional fees compared to crypto casinos. That is because, unlike regular online casinos, crypto casinos don't incur any overhead costs such as credit card transaction processing fees. That means that players get to keep more of their winnings when they choose to play at a crypto casino.
Gambling Laws
Since gambling laws are different depending on the country, many gambling sites are unavailable for players located in certain countries. However, cryptocurrency casinos are not affected by such laws. That is because the movement of money in online casinos is the biggest determinant of such laws. With crypto casinos, players use cryptocurrencies such as Bitcoin, Ethereum, and Litecoin to play their favorite casino games. Since cryptocurrencies are not regulated, that means they don't apply to gambling laws laid down by many countries. Since cryptocurrencies run on a blockchain, which is decentralized, they don't have to comply with the laws governing traditional currencies. That means that people from countries with strict gambling laws may find it possible to play at crypto casinos.
The Bottom Line
Various differences exist between traditional online casinos and crypto casinos as discussed above. However, they don't make one superior to the other. Ultimately, the choice lies with the players depending on their needs and preferences.
Those who wish to use their crypto wallets to fund their online casino accounts should consider crypto casinos. For those who either don't have any crypto or wish to use another payment option, a typical gambling website will do. After all, both these kinds of casinos offer players excellent gameplay. Whether you choose to play at a typical online gambling website or a crypto casino may the lady luck smile down on you.