Crash Casino Game Online – What is it and How Does it Work
Today's casino games are changing, as they go well beyond the traditional slots and table games you'd expect. You can find some arcade-style casino games today, with crash casino games being among the most appealing.
You can find crash casino games at many online casinos in Canada. It's easy to understand how a crash game works and how to play it.
The General Concept
A crash casino game is a casino game where you'll place a bet on a rocket ship, helicopter or another item that will keep climbing up in the sky. You will watch that ship continue to rise, with a multiplier increasing as it travels.
Your goal will be to cash out before the ship crashes. You're betting on how long you feel the ship will continue to travel before it crashes. The multiplier will be higher if the ship travels further, but there's always a potential that the ship will crash before it reaches a particular target. Sometimes the ship might even crash at the start, meaning everyone playing the game will lose that round.
These crash games are available under various names. Some of the more common titles for these games include Aviator, Crash, F777, Hilo, JetLucky 2 and more. The space theme is popular, but anything that can go high up in the sky could appear.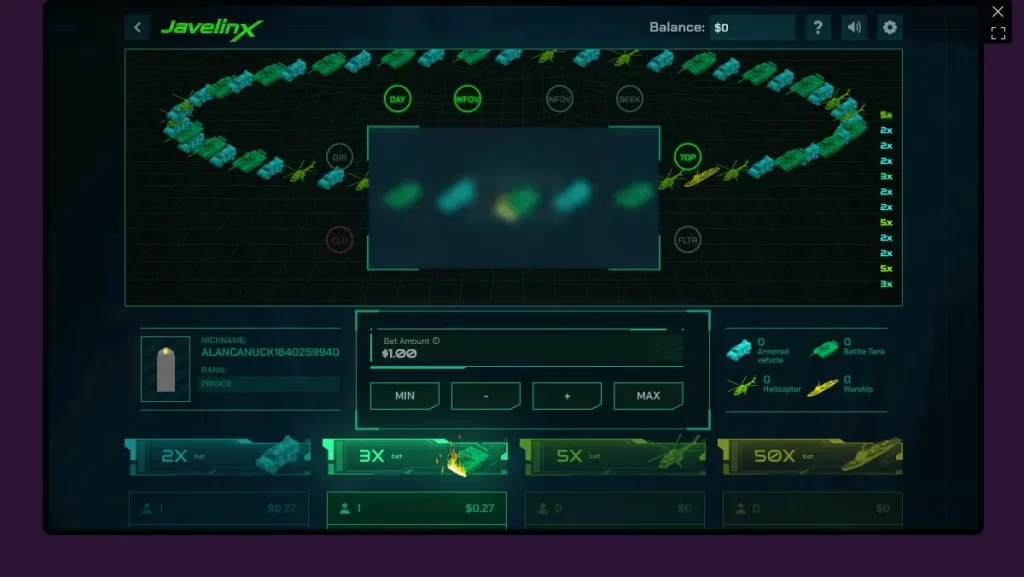 How Do You Play?
It's easy to play a crash casino game at an online casino in Canada. Here are some steps for how you can do it:
Enter the amount you want to bet on the game – The minimum amount you can bet will likely be $0.10.
Set an auto cash out total – You can tell the game you want to automatically cash out if the multiplier reaches a certain total.
Click to place your bet – After placing your bet, you will enter the next game. You'll see the ship take off and start traveling on its path.
Watch as the multiplier continues to rise as the ship travels – The multiplier will increase slowly at the start, but it will start increasing further when it travels longer.
Click the button to cash out at any point as the ship is on its path – You can cash out before the ship crashes.
Here's an example of how the game works. You can place a $2 bet on the ship at the start. You could also list a 10x auto cash out option, meaning you'll automatically get $20 if the game reaches a 10x multiplier.
The ship will keep rising, with the multiplier increasing as it travels. You could click to cash out when the multiplier is at 3.5x, meaning you would get 3.5 times the $2 bet or $7.
You can also wait to cash out, but the risk of the ship crashing before it reaches the auto cash out total of 10x will be high. You will lose your bet if the ship crashes before you cash out or the multiplier gets to the auto cash out value you selected.
Where In Canada Can You Play Crash Casino Games?
The fun and interactive nature of crash casino games has made them popular in many online Canadian casinos. Here are a few of the casinos in Canada that offer these games today:
National Casino
Bizzo Casino
7BitCasino
CasinoChan
20Bet Casino
Check with each of these casinos and many others to see what's open.
FAQs About Crash Casino Games
Can you undo a bet?

You can undo a bet if you place it before the countdown to the start of the next game begins. For example, you could reserve a bet for the next round by clicking the proper button while a current game takes place. You'll have the option to undo that bet until after that current game ends.

What is the minimum cash out total on a crash casino game?

The minimum cash out total is 1.01x.

Is it possible for a ship to not launch?

Sometimes the ship might crash at the very start, ending in a 1x result. You will automatically lose if this happens.

Does the game list the prior results?

You can see the results of the past few ships on the top or side of the game screen. Like with any other casino game, the results are always random, so be observant of what might happen while the game is in progress.

What is the highest possible multiplier you could get on one of these games?

It's hard to figure out what the highest multiplier could be, but it can get to 1,000x or higher in some rare cases. Each online Canadian casino will have a maximum payout limit for what you can win, so check the rules first before playing.

Can you use a free play or practice play option when playing a crash game?

Crash games don't come with free or practice play features. You can watch a game in progress and see how other players in the same room react, but you'll have to play with real money if you want to actually get in.

How often do draws happen?

An online Canadian casino will keep a crash game going nonstop. There is typically about five to fifteen seconds between each game. The timing will vary by website, but it provides enough to allow people to get their bets in.