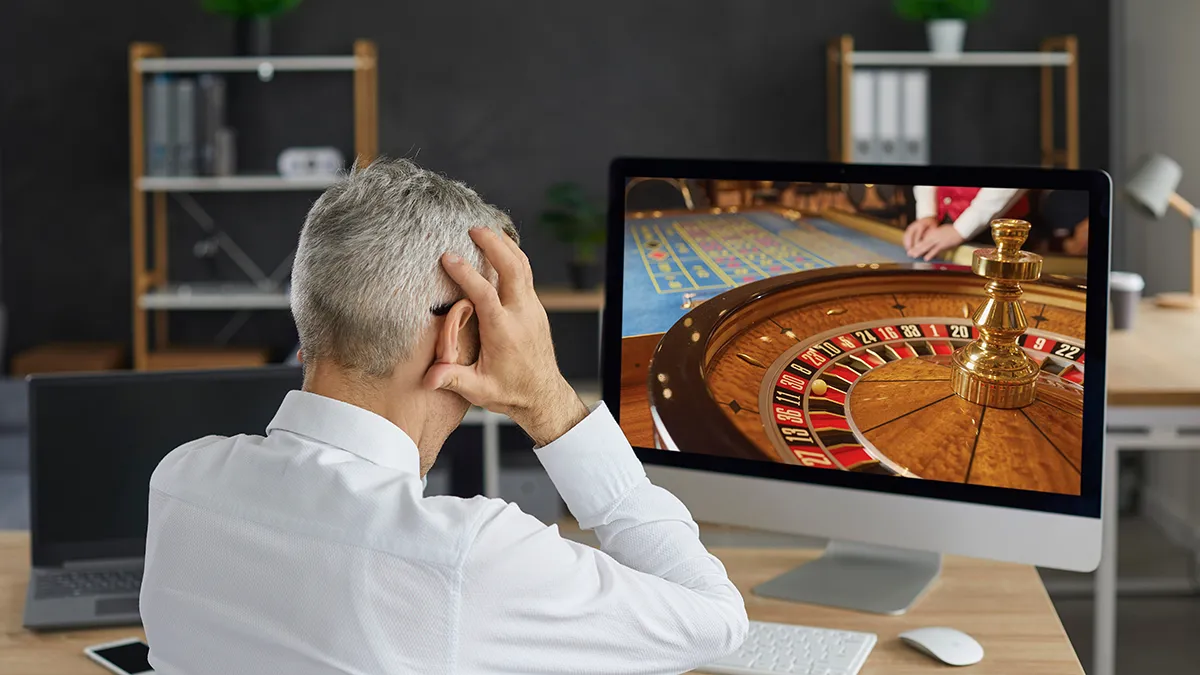 Common Mistakes Made by Online Casino Players
Are you considering playing at an online casino? Casino games are fun to play, and they can also be rewarding. However, before heading to an online casino, you need to learn everything about this industry to avoid making costly mistakes.
Many new players rush into creating an account to start playing without doing due diligence. Doing so can lead to losing a lot of money or getting disappointed. Here are the top five common mistakes that online casino players make.
Signing Up at the Wrong Online Casino
While many online casinos are reputable, rogue gambling platforms also exist. To avoid registering at the wrong casino, don't be complacent when picking one. If you play at an illegitimate casino, you risk losing your hard-earned money since such platforms are only after their players' money.
As a new player, it is easy to get attracted to an illegitimate casino since they offer players irresistible deals and rewards. Do extensive research about an online casino before registering an account to avoid losing your hard-earned money.
Many reputable casinos exist where you can create an account and start playing your favorite games. If you are not sure about a casino, stay away from it. You can also read our reviews to learn about our top recommended reputable casinos.
Not Learning about Casino Bonuses
Casinos use bonuses to lure players and keep existing ones hooked. If you are a new player, you need to learn everything about casino bonuses to ensure that you redeem the right ones and avoid the ones that don't suit your needs.
Knowing which casino bonuses to choose can take time and effort but it is worth it. It is even paramount if you are eyeing a casino that is offering you many rewards. Casinos offer various kinds of bonuses to new players, including free spins, deposit bonuses, no deposit bonuses, and match bonuses, among others. Before choosing a bonus, determine whether it fits your requirements. Also, learn how it works before redeeming it.
All these bonuses come with terms and conditions attached to them. They include wagering requirements, which is a specified number of times you need to wager your bonus amount before you can withdraw any winnings from it. To avoid any inconveniences, always ensure that you pick the right bonuses and meet all the requirements so that you can enjoy your winnings.
The problem is some casinos offer players irresistible bonus offers with hidden requirements. For example, some casinos specify the games one can play with their bonuses. Also, some bonuses come with a time limit attached to them. The problem with such bonuses is that you may be forced to play games you don't like, or you are not familiar with to meet the casino's bonus requirements.
Take time to explore all the available options before settling on a bonus offer to ensure that you get the most out of the rewards. Don't forget to read the fine print to avoid any inconvenience.
Failing to Learn the Rules
One of the biggest mistakes that online casino players make is failing to familiarize themselves with the set rules. Most of the time, players are always in a rush to claim bonuses and start playing casino games. However, what they fail to understand is that there are rules of these games, and failing to learn them could see a player losing interest in playing these games, or in the worst-case scenario, their money.
The best thing is to read the rules of each game before playing it even if you may have played it in another setting. These rules may vary depending on the specific game variation you are playing.
Not Reading the Terms & Conditions
The other mistake a player can make is failing to read the terms and conditions. While these T&Cs are always lengthy and boring to go through, failing to read them could lead you to problems. Reading the T&Cs helps you learn how the casino functions. Also, it is a way of ensuring that you know how things work, and if you run into problems on the platform you will be armed with the right information regarding how the issue should be solved.
Opening an Account Using Fake Information
While you might think that it is clever to provide false information while signing up for a casino account, it is far from true. Doing so will come to haunt you later. Before casinos can process your withdrawal requests, they need to verify your identity. To do so, they request players to provide their identification documents such as their identity card and proof of address.
If you provided the wrong information when signing up and your documents don't match when requested, a casino is right to withhold your winnings. In such a case, the casino also has the right to delete your account. The law allows them to do so, and you will end up missing out on your earnings. So, always provide the correct information to ensure that you don't run into problems later.
Conclusion
If you are a new casino player, avoid making these five common mistakes if you wish to have a nice experience at an online casino.