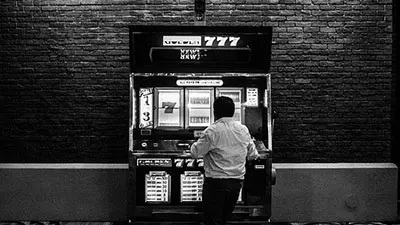 Casinos at a Loss Due to Russian Slot Machine Hack
Back in 2014, accountants at Lumiere Palace Casino in St. Louis spotted something awry with the slot machines at the casino. The government-approved software powering these machines provides the house a fixed mathematical advantage, so that casinos can be sure of how much they will be able to earn in the long-term, for instance, 8 cents for every dollar gambled. However, on 2nd and 3rd June, it was noted that one of the Lumiere's machines had spat out way more money than it had received, in spite of not having awarded any big jackpots, which is known in the industry as a negative hold.
Because the code doesn't suddenly fluctuate, the only reasonable explanation behind this was a scamming soul. The casino's security was quick to take control and soon there were surveillance tapes everywhere. The scammer was eventually spotted, a dark-haired man carrying a big purse. Unlike a majority of slot fraudsters, this man was not fiddling around with the machines. Instead, he would simply play, pressing the buttons while stealthily holding his iPhone close to the screen.
After a few minutes, he walked away but came back after a while. The next time is when he would get lucky and pocket $1,300 from a mere $20 to $60 investment. He would then move on to the next machine and repeat the process. In just two days, he was able to win $21,000. The only weird thing about his behavior was that he would linger his finger over the Spin button for long periods before finally pressing it in haste. Normal players do not pause like this between the spins.
This hack was soon found to be gaining popularity and several other casinos started complaining about the scams. In every case, the hacker had a cell phone close to the screen shortly before they would take away a big chunk of money. After rigorous examination, it was discovered by Missouri authorities that the Lumiere Place scammer was known as Murat Bliev, a Russian national who worked for an organization based in St. Petersburg that employs a number of workers to manipulate slots.
Russia has long been associated with slots-related casino scams since 2009. This was after Putin banned gambling in the country, which made approximately 300,000 people unemployed and resulted in people selling their slot machines on the cheap. Some of these machines landed in the hands of scammers who were curious to learn a few cheats and experiment with their own stealthy tricks. Slot machines may have come a long way over the years, but that does not mean they are totally non-hackable.
Unlike at online casinos, it is interesting to note that slot machine pseudo random number generators aren't so random after all, and with the help of some clever engineering, they can be used to decode the secret algorithms. In case of Murat, he recorded the spins on the slot machines with his iPhone, and transferred the information to St Petersburg, where it was cracked and analyzed. Timing markers were then sent to Murat's iPhone where it would vibrate for about 0.25 seconds before he was to jab the spin button, indeed a clever trick.
Regardless of what happened with Bliev, the hack is still widely used. In June 2016, Radoslav Skubnik, a Czech resident, was arrested in Singapore for embezzling money using the same trick and was allegedly working for a Russian organization. His winnings totaled to around $120,000, even though this time he did not have to hold the phone close to the slot machine because it was hidden in his shirt pocket. Over the course of time, the trick has improved and it is only a matter of time before an evolved version of the hack sparks a wave of confusion and trickery.
For the most secure and fair gameplay, give some of the best online slots in Canada a try. You won't be disappointed.