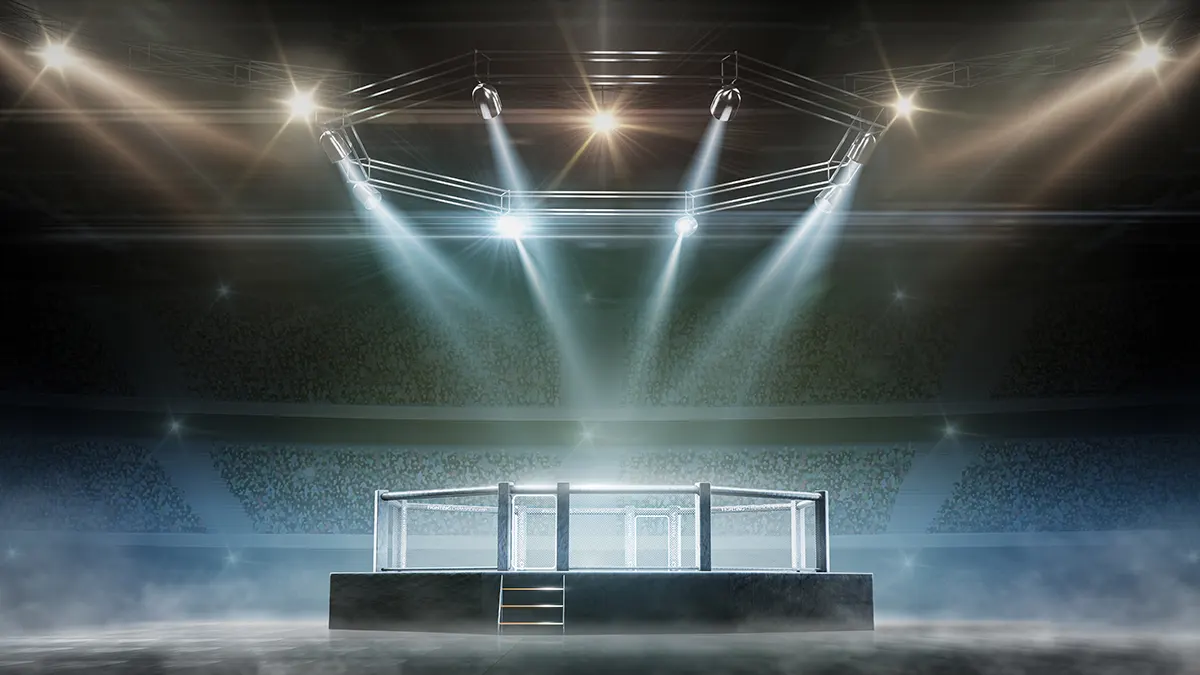 Why MMA Fights Are Hosted at Casinos
Mixed martial arts, better known as MMA, has been rising as a popular sport since the early 90s and has featured some of the most brutal fights in any combat sport. This sport has ballooned and the best promotions easily have over 400 fighters on their rosters across all weight divisions. While men and women compete in this sport, the fans are the ones getting the biggest treat, as there's no shortage of entertainment, even at the venues where these fights are being held.
Casino MMA fights have become a common occurrence as there has always been a close relationship between sports and gambling. This is because there are many land-based and online casinos and sports betting operators that have started sponsoring these events. The UFC (Ultimate Fighting Championship) was one of the first promotions to be sponsored by a casino. There have even been individual fighters, such as Ricco Rodriguez, that was sponsored by a casino.
In this segment, we'll be taking a closer look at casino MMA fights, their growth, which casinos are hosting fights, and why they take place.
Why Are MMA Fights Being Held at Casinos?
Land based Casinos, especially Las Vegas casinos, are synonymous with the high-roller lifestyle and history shows that there were always celebrities and other well-known figures that have spent a lot of their time in the city. However, times have changed and you no longer have to head to Las Vegas to see famous people as they can be found all over the world; however, most of them are usually seen at sporting events.
While it can be impractical for a casino to set up a basketball court for NBA games or a football field, an MMA octagon is a lot easier. This is what draws in celebrities, and if celebrities are going, their fans aren't far behind. With the event being held at a casino, it's inevitable that at least a handful of these people will kill some time at the casino, and this is the goal, to lure in more customers.
Popular Fight Locations
The first UFC event took place at the Casino Magic Bay in St. Louis in 1999, and since then it has had events hosted by a variety of resort casinos. These include:
The Hard Rock Hotel & Casino Atlantic City (Formerly known as Trump Taj Mahal)
Mandalay Bay Events Center at the Mandalay Bay Resort and Casino (Now known as the Michelob Ultra Arena)
MGM Grand Garden Arena at the MGM Grand Las Vegas
Mohegan Sun Arena at the Mohegan Sun Casino Resort
Palms Casino Resort
The UFC hasn't had an event hosted by a casino since 2016; however, other MMA promotions such as Bellator, Rizin FC, and Invicta FC still have their events at casinos.
How MMA Has Helped Casinos
MMA is a sport that's either loved or hated and the fans are some of the most loyal to the sport. MMA has become a huge sport to bet on, so much so, that before each fight the betting odds will be placed next to the information about the fighter. This has led to an increase in sports betting activity, especially at events that are hosted by casinos.
MMA fighters have also become a lot more popular, especially those that are competing in the top promotions. A good example of this is Conor McGregor, the man who has nearly single-handedly boosted the viewership and the attendance at these events. While he's been great for the sport, many fans despise him and will show up in hopes of seeing him getting knocked out or submitted.
While there aren't many high-profile fights that are taking place in Las Vegas casinos, there are fights that are taking place at arenas located near these casinos, which will increase visitors.
Smaller Promotions
Gone are the days where amateur or minor league MMA bouts took place in empty parking lots. These days even smaller casinos are hosting MMA events; this includes the River Cree Resort and Casino in Enoch, Alberta. This casino hosted the Unified MMA 40 event which offered visitors a range of seating options, meals, and a range of special offers that patrons could enjoy.
Upcoming Events at Casinos
If you're looking to visit a casino to catch an MMA event, there are a handful of casinos that will be hosting events. However, the fight card is subject to change if fighters cancel or if the event is scrapped due to unforeseen circumstances. Most major promotions opt for arenas instead of casinos as they're able to accommodate more spectators, but the smaller promotions can still be found at casinos.