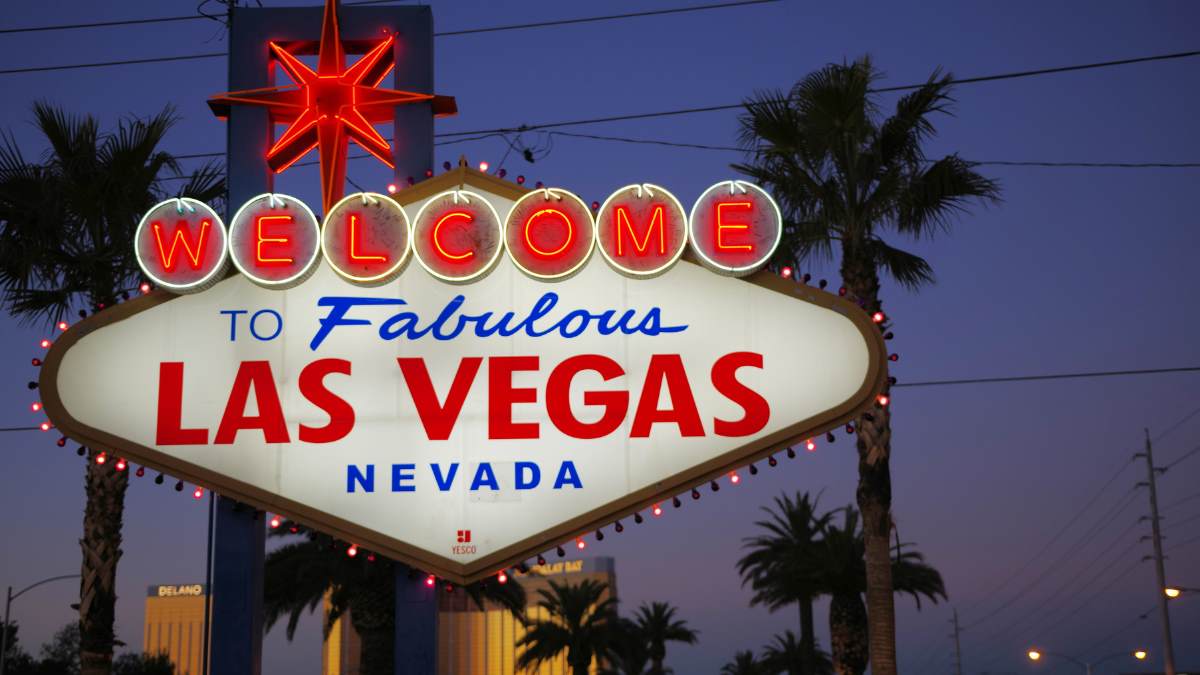 Exclusive Brian Christopher Slots Premier at Plaza Casino in Las Vegas
YouTube is a place with content related to anything and everything imaginable, and it's no surprise to see that slots have gone viral too. This is where Brian Christopher, a popular YouTuber and slot machine enthusiast, has thrived. And now he even has his very own slot machine section at the Plaza Hotel and Casino in Las Vegas.
The official Brian Christopher Slots at the Plaza gaming area opened on January 27 and has already been attracting tons of visitors. The popularity resulted in an especially-lucrative two days for both sides. Not only has the casino seen a huge increase in visitors, Christopher himself gained tons of new followers.
The idea was light-heartedly floated to Plaza CEO Jonathan Jossel while the two were recording an episode of Plaza's podcast, On the Corner of Main Street. The following day, Christopher received an email asking more about the details about his idea, and this led him to explain to Jossel that he had over half-a-million online followers that look forward to watching him play slots all over the globe.
After four months of preparation, an area dedicated to Brian Christopher's slots is now operational, and fans couldn't be more excited. This exclusive 850-square-foot gaming area is the Plaza's second themed slot area, the first being a 3,000-square-foot area dedicated to Wheel of Fortune slots.
Attracting Visitors
To promote the big event, Christopher took to his YouTube channel and advertised the 16 slots via live streams over the course of two days. During this period, he gained an additional 10,000 subscribers, with Wednesday's live stream being his largest livestream yet.
While he was in town for the ribbon cutting, the viral star noted that he's been meeting fans "nonstop" since he arrived in Sin City, including a couple that changed hotels once they had heard about Brian Christopher's special slot area. Christopher expects the new slot zone to attract more customers to the casino, especially those that are familiar with his channel, which are mostly young people.
According to Christopher, his audience primarily consists of males aged between 24 and 34, and they're enjoying the content that they're seeing on Facebook. If these guys see Brian gambling at a particular casino such as the Plaza, that's where they're heading, and they essentially look at him to figure out where they're heading next.
Brian Christopher Slots at the Plaza will have plenty of special features, such as QR codes on each game that link to a video of Christopher playing the game.
One such follower is Joshua O'Connell, a fan from Connecticut, is already planning a special trip to try out the new slot zone. He said that for people who've been following Christopher for years, the special features will mean a lot to fans.
"It creates a connection between the slot machine and Brian's moment and now your moment," O'Connell said in an interview with the Las Vegas Review-Journal. "There's that emotional connection to those stories. … When you watch people playing slots day after day, you get to know them. They become like a virtual friend."
Changing Casino Trends
The Plaza started the trend of creating exclusive partnerships with content creators on YouTube over the two years ago. The Plaza is taking a different approach and is keen to attract new players with things that they find appealing and unique. Separate slot zones are now popping up at more places than ever and are becoming an extremely popular trend that most casinos are expected to follow.
Rick Eckert, the managing director of slot operations for Eilers & Krejcik Gaming, has says he expects more Youtubers to have an influence on the casino industry, saying that Christopher can be considered the most influential casino presenter in the US. The number of people that he reaches by declaring something good about a particular casino or by simply reporting a large win can have a drastic effect.
To have a dedicated influencer brand on the casino floor is a good idea for the industry, and it would be no surprise to see more exclusive gaming zones start popping up. Those that follow the industry know that it's been trendy for casinos to have exclusive theme-based slot zones. Considering the challenges of the past year, exclusive gaming areas are helping to increase foot traffic in Las Vegas.
As for Canadian gaming enthusiasts, they've been getting their spinning skills ready by playing both real money and free online slots. Gamers can find the best online casinos in Canada for them by reading the in-depth reviews on Casino Canuck.