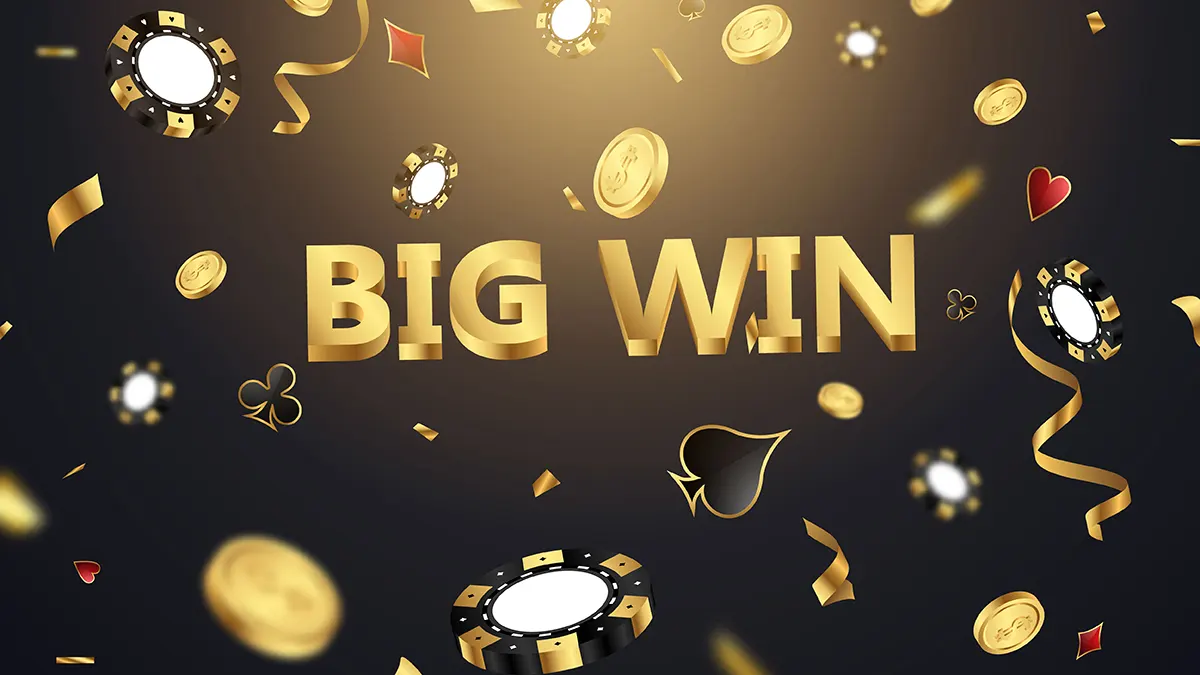 10 Biggest Casino Wins of All Time – From the Smallest to the Largest
How many times have you walked into a casino or signed in to your online betting account with hopes of winning big? Besides the excitement of playing casino games, many bettors do so with hopes of striking the mother lode. Any person who has ever walked away with a huge win from a casino will tell you the experience is wonderful.
Players win each day while playing at casinos but huge wins are far in between. Some people have been lucky enough to turn a few dollars into millions. Also, some spend a lot of money on casino games hoping to win it big, and sometimes they do. Whichever way they land their big wins, the feeling of hitting the jackpots is out of this world. Here are the 10 biggest casino wins of all time.
#10: $14.3 Million – Rampart Casino, Las Vegas
At number ten, the jackpot was won by a bettor at the Rampart Casino in December 2013. The player used $20 to play the Megabucks slot machine and won $14.3 million. The players chose to remain anonymous and donated a big chunk of the prize to charity.
#9: $17.3 Million – M Resort, Henderson
Another one to hit the list of the biggest casino wins is a woman from Las Vegas who won $17.3 million. She was visiting the M resort in Henderson when she decided to use some free credits to try her luck with the Megabucks machine and ended up winning a huge prize. This is to remind you to always use your free casino credits. They might turn you into the next biggest casino winner.
#8: $21.14 Million – Elmer Sherwin
Elmer is a World War II veteran who landed the mother lode to become a double million-jackpot winner. In 1989, he won his first jackpot worth $4.6 million at the Mirage Las Vegas. He used his winnings to go around the world playing slots occasionally while hoping to win another jackpot. Sixteen years later, luck came knocking again and Elmer won $21.14 million at the age of 92. The odds of winning that jackpot were one to fifty million yet he did it.
#7: $21.8 Million – anonymous
With online gambling on the rise, there have been various players who have won huge prizes and one of them takes the 9th position. On September 28, 2018, a player who chose to remain anonymous broke the world record of winning the largest jackpot payout in an online slot game. The player was playing the Mega Moolah game at Grand Mondial online casino. The player only placed a 75 cent bet from their smartphone and only made less than 50 spins.
#6: $22.6 Million – Johanna Heundl
When Johanna Heundl went for breakfast down to Bally's, becoming a millionaire was not on her to-do list. However, she decided to try her luck playing Megabucks for the first time. She deposited around $170, and to her surprise, she struck the jackpot-winning $22.6 million after a single spin. You must admit that sometimes the best decisions are better than spontaneous ones.
#5: $27.6 Million – Palace Station
In November 1998, a retired flight attendant native to Las Vegas was in Palace Station and decided to bet $300 on a slot machine. The woman who remains anonymous was not a stranger to big wins since she had already won $680,000 at the Palace Station before. However, on that day, she topped her record by winning a bigger jackpot of $27.6 million. Lady luck must have been smiling down on her often.
#4: $30 Million – Kerry Packer
Kerry may have won more money in MGM Grand Casino, Las Vegas but he staked so much money blowing away most of his winnings that it is not well known how much he actually won. To begin with, Kerry was a billionaire, which is why he didn't mind throwing away so much money without a care in the world. Packer was nicknamed the Prince of Whales. He was so generous that he gave $1 million in tips.
#3: $34.9 Million – Cynthia Jay
At number four, it is Cynthia Jay who made the story of great luck and tragedy. A cocktail waitress, Cynthia worked at Monte Carlo, Las Vegas when she decided to try her luck at the Megabucks slot machine in January 2000 at a birthday party. On her ninth try, Cynthia won almost $35 million. She spent the money to fund the wedding of her dreams a fortnight later. Sadly, she was involved in a grisly car accident seven weeks after winning the jackpot leaving her paralyzed from her chest down, leaving her unable to ever walk again.
#2: $38 Million – Peter
Peter was one of the earliest online casino big jackpot winners. While playing progressive jackpots one lucky morning, Peter managed to hit the $38 million jackpot. It was no surprise as online casinos are known to offer players some of the biggest jackpot wins.
#1: Archie Karas – $40 Million
If you think that people only win from spinning the reels on slot machines, you are wrong. At number one is Archie Karas, a Greek immigrant who made the name of a genius poker player. Archie Karas relocated to Las Vegas with only $50 to his name. However, he quickly made a fortune from playing poker, which allowed him to place bigger wagers. He set a record with a streak of good luck, earning himself the nickname 'the run' in Las Vegas. Although Archie won a cumulative fortune of $40 million at poker tables in only 30 months, he blew it all away in three weeks.
Conclusion
These are the 10 biggest casino wins of all time. If you wish to land a huge win casino, keep trying your luck. Who knows, you may be the next lucky person to boast of winning bit at casinos.