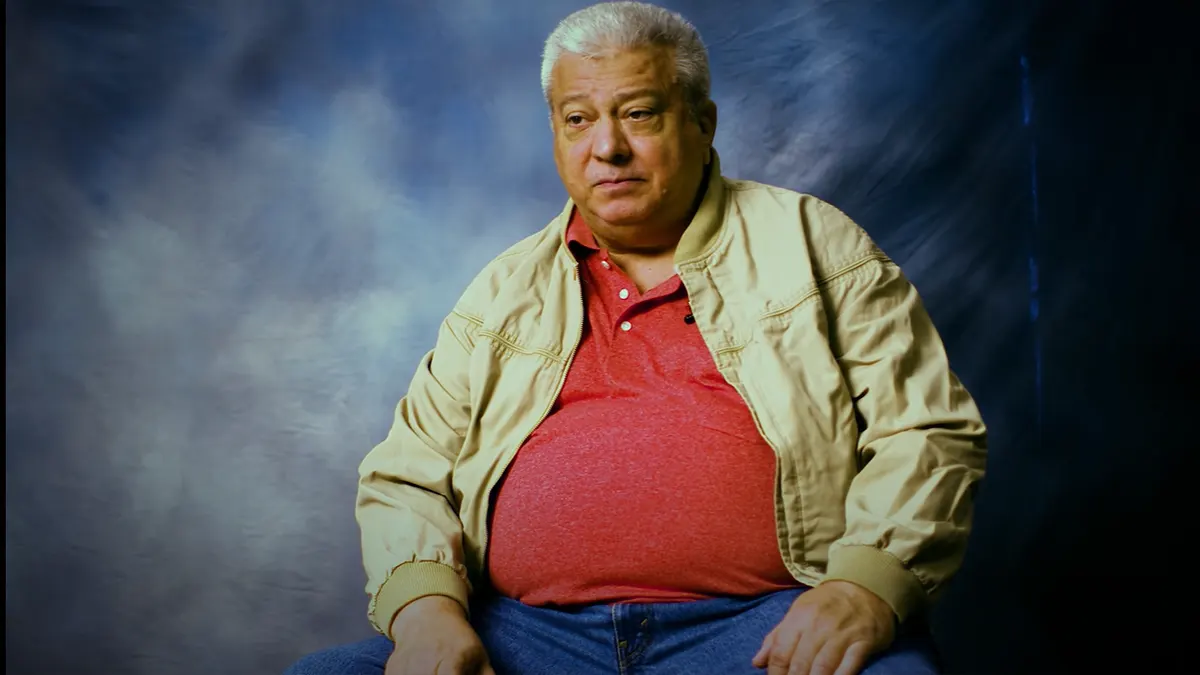 Where is He Now: Archie Karas, the Greek-American gambler
Many a man has heard of gambling legend Archie Karas. For those who have however failed to learn the story of Archie's spectacular rise and fall or would like to know where Archie Karas is now, let's dive into his unbelievable story.
Archie Karas is the man who went to Las Vegas with no more than 50 bucks in his pocket and managed to turn it into $40 million over the course of a fantastic gambling career. He was said to be gumptions, ambitious and confident and through these qualities and his talent for gambling, Archie built his impressive gambling career.
That is of course until he managed to lose it all in one single day.
Early Years
Anargyros Karavourniotis, who we now know as Archie Karas, was born in Cephalonia, an Island in Greece, on the 1st of November 1950. Archie was brought up in a low-income household where his Father, Nickolas Karavourniotis, was a construction worker. Archie's gambling habits started at a young age when he started shooting marbles in order to get money for food.
As a young boy in Greece, Archie was known to create his own games on which he and other neighbourhood kids bet. To nobody's surprise, Archie more often than not, won these games which earned him a decent amount of money.
As Archie grew older, he started helping his father out at his construction job, however, Archie found this work to be tiring and tedious. When Archie Karas was 15 years old, he one day refused to shovel cement due to an apparent burn on his hand.
This enraged his father, causing him to throw a shovel at his son. Young Archie Karas managed to duck the attack, but that action lead to the teenager leaving home and going out into the world on his own.
Now all alone in the big bad world, Archie Karas took a job on the ships. Here he would spend two years of his life, mostly doing waitering. When Archie Karas found out that the ship he was working on was headed to the United States, the seventeen year old had an epiphany to chase the American Dream.
Archie Karas would spend his early years in America learning English and perfecting the art of playing pool which made him quite a bit of money until nobody would play him anymore. Archie Karas then set his sights on poker – which he was a natural at. This sparked a life-long obsession with gambling which would become the building blocks of the gambling legend's life.
Archie Karas Gambling
Since Archie Karas was exposed to gambling at such a young age, it is no surprise that he was so attracted to the industry when exposed to it in America. Karas was forced to gamble as a child in order to survive but this did not take any joy out of it. In fact, it awakened a passion that would become his whole life.
When Archie Karas moved to America, he first stayed in Los Angeles where he started playing pool. Archie became an expert pool player in a very short period of time. He has however stated that while he did enjoy playing pool, his real enjoyment of the sport was in betting on pool. Archie Karas soon moved on from pool and started playing poker at the card-playing hall next to the restaurant where he worked as a waiter.
This is where legendary card player Archie Karas was born. Archie would go on to devote his life to playing cards. Throughout his 20s, Karas spent his time and money playing poker and winning crazy amounts of money. It was around this time that Archie started building his reputation, however, as with most gamblers, Archie Karas would not reach his full potential until he went to Vegas.
While still living and gambling in Los Angeles. Archie Karas managed to make his first million. Every opponent that has gone up against him at the card table, have stated that Karas was an absolutely fearless poker player and that he was never afraid to take risks.
Archie Karas have stated that one day he would be driving a Mercedes and the following day he would have to sleep in it. He did not care about risking everything because to him it was part of the thrill of gambling.
In the winter of 1992, Archie Karas managed to lose a total of $2 million – basically everything he had in his bank account.
At this point, most people would have broken down, maybe considered giving up the sport all together, but not Archie Karas. He saw this as a new beginning – a chance to go bigger than ever before. So, that is just what he did.
The Rise and The Fall
Archie Karas knew that if he wanted to become a millionaire again, he would have to go big and where do you go if you want to go big in gambling? Las Vegas of course.
With $50 in his pocket, and admittedly a $10,000 loan from a friend, Archie Karas hit the Razz tables. For those who don't know, Razz is a type of stud poker – and actually one of the oldest forms of poker. Well, within a matter of three hours, Archie Karas turned $10,000 into over $30,000. He paid his friend $15,000 back (50% interest of course) and continued playing.
This was the beginning of the longest running winning streak in history. It became known as "The Run" and Archie Karas became a living legend on the Las Vegas Strip. Some of the biggest names in the poker world would not dare to join Archie's table.
In 1995, three years after moving to Vegas, Archie Karas had turned his $50 into $40 million.
Of course, there is a reason they say, "The House always wins".
The casinos came after Karas like a scorned woman. He was arrested five times for allegedly scamming casinos. Many insisted that Karas was marking blackjack decks. In 2013, Karas was fined a massive amount and sentenced to spend 73 days in prison.
Archie Karas' gambling career ended in 2015 when he was added to the infamous "Black Book" which means that he was banned from all casinos with no way out.
Check out the video down below to watch the full interview with Archie Karas
Legacy of Archie Karas
Archie Karas was many things, he was loving son, a good friend, and an overall great person. But most of all, Archie Karas was an exceptional poker player. He will be remembered for a long time. His legacy will live on as the mad who had the biggest casino win in history and managed to turn $50 into $40 million.
Of course, many will remember him as the man among the biggest gambling losses ever who also lost $40 million and was caught for marking blackjack decks and being banned from Vegas.
We, however, would like to think of Archie Karas as a boy who moved from his home country to achieve the American Dream and became a self-made millionaire doing what he loved.
Archie Karas was a truly gifted man.
Where is Archie Karas Now?
Archie Karas is over 70 years old now and still lives in Las Vegas despite the fact that he can no longer gamble at any of the casinos. He maintains a close relationship with his family that still resides in Greece and has made a point of visiting them once a year. When Karas was on his winning run, he used to bring his mother to America to visit him for months at a time.
With a story like Archie Karas', it is no surprise that many have wanted to document it and with Karas' cooperation, it has been recorded in writing and film by Michael Konik, Cigar Aficionado, and E! Entertainment.
Next on Where is he Now: