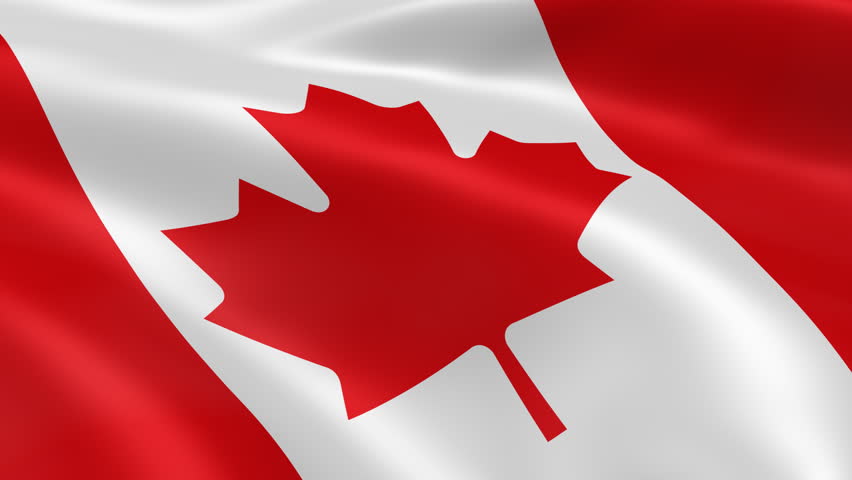 Legal Status of Online Gambling in Canada and Taxation
Is Online Gamblng Legal in Canada?
It is not illegal for Canadians to play casino games online. It is illegal to operate an online casino within Canada, although there are areas based in Native territory where it is sanctioned by law. Technically if the online casinos reside on the internet and not on Canadian soil, or the servers are based in Native territory, also technically not governed by Canadian federal laws or provincial laws, then they, and thus you, are not breaking the law and you may enjoy online gaming, free of any criminality.
The online casinos themselves are currently not under the Canadian legal jurisdiction and cannot be considered part of it unless they operate their business in Canada or have a substantial connection to Canada. This would have to include having contracts in Canada, advertising here and specifically marketing to Canadian customers. Doing only part of these requirements would not bring the operators under federal jurisdiction so online casinos in Canada are legally able to provide their gaming services to Canadians.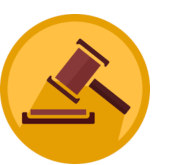 Land-based Casinos:
Prior to 1970, casino gambling in Canada was illegal but amendments made to the Criminal Code of Canada after 1970 changed that status. Eventually Canadian legislation allowed various provinces and territories to self-govern the issue. While some chose not to, other territories held lotteries and open their first legitimate land-based casinos.
Online Casinos:
Gambling at online casinos is not legal in Canada. Though considered by some to be a grey area, there are no federal laws nor sections of Canada's Criminal Code regulating, or making illegal, online gambling. The legislation regarding gambling is entirely controlled by the provincial governments. Non-provincial online casinos are not allowed to operate in Canada but playing on off-shore casinos is currently safe. There have been no RCMP investigations to date on any online casino operator.
History of Online Gambling in Canada
First Nation Gambling in Canada (15th Century)
John Cabot (Giovanni Caboto) explored Canada in the 15th century and encountered Native Americans that had gambled for centuries with "gaming sticks". The game is called hand stick or stickgame and is a game where "bones" are hidden in the hand by the hiding team and must be guessed by the opposing team. The game is played while the hiding team plays traditional instruments and songs to distract the guessing team.
1892 Criminal Code of Canada (July 1, 1893)
The 1892 Criminal Code of Canada came into force, oddly enough, not in 1892 but on Canada Day 1893 and allowed for limited forms of gambling. Based off English Common law, the section of the code related to gambling was "Offenses against Religion, Morals and Public Convenience"
Racetrack Betting is Legalized (May 5, 1910)
Pari-mutuel betting, where winning gamblers split the losers money and a cut goes to the house (or in this case the government), is legalized for horse racing. This is the only gambling allowed under law. Race tracks in Toronto, Winnipeg and Calgary began taking bets following the law.
Specific Games of Chance made Illegal (March 12, 1910)
Wheel games, dice games, punchboards and table games are made an illegal.
Fairgrounds and Exhibitions Betting Games Allowed (Jan 1, 1925)
The gambling games still seen at fairs and carnivals are legalized.
Social Clubs Gambling Allowed (Aug 15, 1938)
Legitimate social club patrons are allowed to bet as long as the house does not take a cut. Games such as bingo and raffles are explicitly allowed.
Lotteries and Charitable Gambling Allowed (June 27, 1969)
Provincial and Federal governments are given the right to expand lotteries and charitable betting is allowed. The Criminal Law Amendment Act was introduced by Prime Minister Pierre Trudeau and became law in 1969.
Provinces Given Rights to Gambling (Jan 1, 1985)
Provinces given exclusive rights to gambling and lotteries including "games conducted via a computer, video device, or slot machines". This is the legal situation as it remains today.
First Online Gambling Jurisdiction Created (1994)
Antigua and Barbados create the first international gaming licencing jurisdiction. Microgaming began producing casino gaming software and Cryptologic secured casino transactions leading to the first online casinos being created. Legal online gambling was now emerging into a reality.
The First Online Casinos are born (1996)
Intercasino and Gaming Club are the first two casinos on the internet. It is still disputed which came first. The Wayback Machine, the major internet archive, has the first snapshot of Gaming Club on January 10, 1998 however the about page does state they have been in operations for "almost two years". Instacasino, on the other hand, has a snapshot of thier website on December 30, 1996 and two years later claims to be "the first and largest casino on the Internet" on their about page. The Kawnawake Gaming Commission is also formed in the First Nation territory outside Montreal this year.
Are Casino Winnings Taxable in Canada?
The answer is a fairly straight forward no, with the possible exception of poker players. Most lottery wins or online gaming with real money resulting in net income to the player/taxpayer is considered "windfall" under the Income Tax Act. This also means that you are playing with after tax money and any gains on that money will not be taxed. This is fairly well know for lottery proceeds but this does extend to other games that are considered games of chance, which make up the bulk of online gaming. Even with the use of systems to increase your odds of winning, as detailed in our strategy pages for each of the online casino games, this still holds.
Where the issue of taxation starts to come into play has to do with specifically online poker. The Canadian Revenue Agency (CRA) declared in 2014 that the winnings generated from online gambling can be construed as "income from all sources". There are some criteria that they list that can jeopardize online gambling's consideration of being a windfall. These include some specific aspects pertaining to the player which include whether it was "a customary source of income" and whether the player was expecting to receive similar payments (winnings) in the future. It also includes some criteria related to the game itself in such that the player may have "special knowledge" or inside information that contributes to their ability to generate a profit.
The long and short of this is that you would both have to have a system and a certain amount of skill in place as well as derive a large portion of your income from gambling to be considered for taxation. Even in such cases, it is up to the taxpayer/player to decide to report the income as there have been no cases since that time that have tested the criteria as set out by the CRA. For the legal definition you can read further on the CRA website and for the specific section, search for the Income Tax Folio S3-F9-C1.
Be Cautious
Remember to always research your preferred online casino for its licensing and make sure that it legally operates within your country of residence - failure to do so may mean that you are not protected from fraud or money laundering activities.
Just be sure to consult our list of recommended Canadian online casinos so that you are always sure that you are playing at safe and legitimate online casinos in Canada destinations.
Gambling Licenses
All legitimate online casinos operating from outside of Canada are mainly from Malta, Alderney, Gibraltar and Curacao and are governed by their respective gaming authorities. Licences must be maintained from the authority and a series of established and transparent guidelines must be met. Gambling at online casinos outside the trusted jurisdictions or that are not signed up to a licencing authority should be avoided.
The Future Looks Bright
Canada has, until now, been more relaxed and forward thinking than its US counterpart. Whilst more and more Canadians get excited by online gaming, there is little likelihood that the legality of online casinos will change.
Is Online Gambling Legal in Canada?

Yes, it is legal to play at online casinos and online poker in Canada but it is illegal to operate an online casino in Canada. That is why all online casinos for Canadian players are registered in foreign jurisdictions such as the United Kingdom, Malta or Gibraltar.

Can I be taxed on my online gambling winnings?

Winnings from online gambling are considered "windfall" and are thus not taxable in Canada.