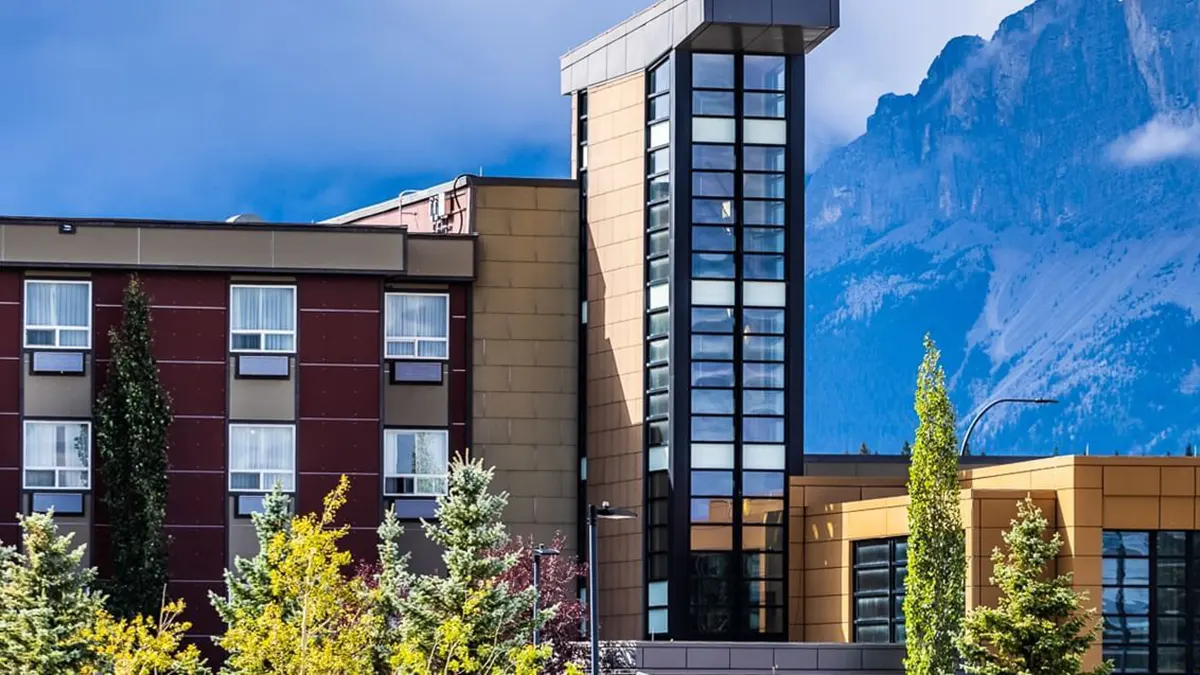 Stoney Nakoda Resort & Casino Review
Stoney Nakoda Resort & Casino was opened over the course of 2008 and 2009. The casino was first to open in June 2008 and the hotel followed shortly after, opening its doors in February of 2009. This became what is now known as Stoney Nakoda Resort & Casino Alberta.
The Stoney Nakoda Resort & Casino is located near the towns of Banff and Canmore and only a 35-minute drive from Calgary. The casino and resort is known for their wonderful hotel services, excellent amenities and accommodating staff.
The Stoney Nakoda Resort & Casino offers visitors a warm and welcoming atmosphere. The décor consists of a lot of warm colours with some low light features, making a person feel right at home at this beautiful resort.
With endless hours of entertainment right on the casino premises and some very exciting outdoor activities once you step outside, the Stoney Nakoda Resort & Casino is sure to give any visitor a much-needed escape and a feeling of true bliss.
Stoney Nakoda Resort & Casino Floor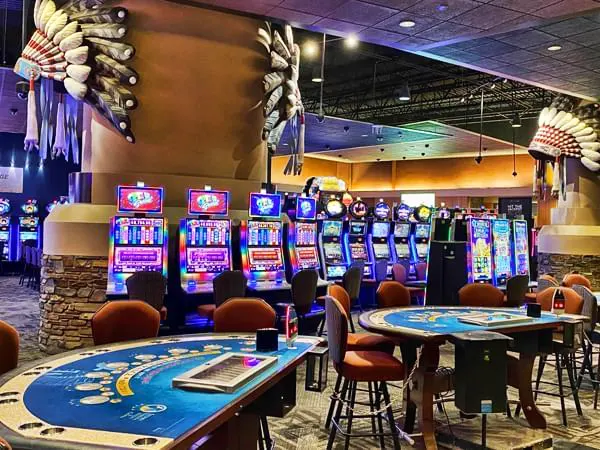 With a total gaming space of 70,000 square feet, Stoney Nakoda Resort & Casino has become a favouritee to locals and tourists alike. The casino floor has an excellent lively but yet sophisticated feel where players can enjoy their favourite slots or spend some time with the dealers at the poker, roulette, baccarat or blackjack tables.
The Stoney Nakoda Resort & Casino boasts with 250 themed slot machines for those players that enjoy spending their time in front of the slots. On top of this the casino has over 18 table games available where players can try their hand at poker, blackjack and other fan favourites.
Stoney Nakoda Resort & Casino offers Alberta's Winner's Edge rewards program which is accepted at casinos throughout the province. The loyalty program offers many benefits including 10% discount on any of the resort's menu items, exclusive member contests, and of course a points system where members earn points which can be redeemed for free play. Becoming a member comes with a great Vegas styled slot card which will give you access to all these and more benefits.
The Amenities at Stoney Nakoda Resort & Casino
Stoney Nakoda Resort & Casino offers visitors a large selection of rooms to suit their various needs and budgets. Each of their rooms are well decorated, comfortable, and spacious. The décor is simple but elegant with neutral coloured décor and stunning views of the Canadian mountains.
The resort offers 18 suites and 92 rooms, each with access to high-speed Wi-Fi, comfortable beds and spacious showers. Other amenities include room service, workstations for those guests that have some business to do, coffee and tea stations in the rooms, and televisions. There is also an option for pet-friendly rooms at an additional charge.
Regardless of your room selection, the hotel offers a very comfortable and inviting atmosphere albeit some outdated furniture. It is sparkling clean, and the overall experience is very enjoyable.
The Stoney Nakoda Resort & Casino offers an excellent dining experience with most guests leaving the resort, praising the food they were served. The Stoney Nakoda Resort & Casino has two dining venues available, namely The Ridge and The Sidelines Lounge.
The Ridge is the perfect location for family meals from breakfast to dinner. It offers a warm and inviting atmosphere and wonderful dining options from some of the friendliest servers. The Sidelines Lounge, however, is very much a sports bar where you can take a break from all the gambling action and grab a drink while watching some sports.
Overall, the Stoney Nakoda Resort & Casino offers an excellent gambling and living experience with wonderful food and lovely staff.
Entertainment and Tournaments
Of course, the main source of entertainment at Stoney Nakoda Resort & Casino is the casino. Here you will find endless hours of entertainment and a yearning to go back after you have gone home. Outside of the casino however, there is also a large indoor pool fully fitted with a spiral water slide as well as a hot tub.
If you want to get some exercise in after enjoying your time at the restaurant, you can visit the 24-hour gym where you can get in some cardio or weight training.
One of the great parts about Stoney Nakoda Resort & Casino is their free RV and Truck Park where road-trippers can spend the night while they enjoy the entertainment features that the resort has to offer. Want to get out of the casino a bit? Why not take a hike in the beautiful Canadian Rocky Mountains or go river-rafting? If you want to turn it up a notch you can even go on a Helicopter ride with Alpine Helicopters which is based on the resort.
Contact Info
What's Next: More Casinos to Read About