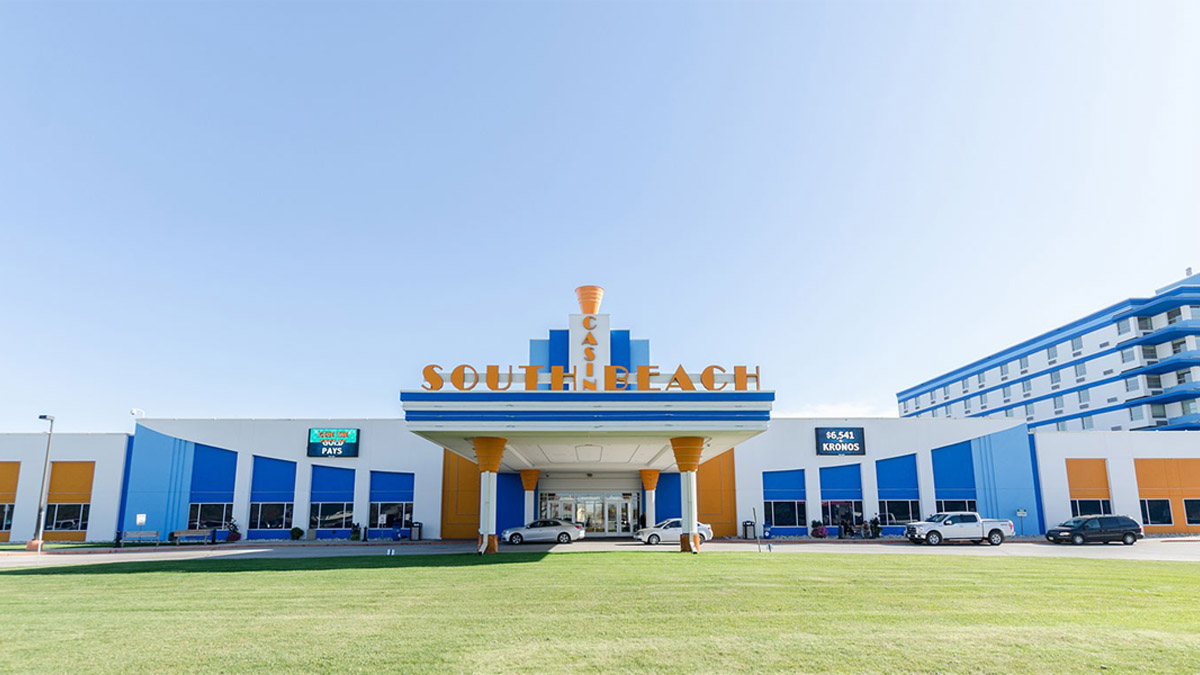 South Beach Casino and Resort Review
If you are looking for a summer vacation location for the entire family and your destination is toward Manitoba, you should consider visiting one of the most sought after casino resorts, South Beach Casino and Resort. Having been fully operational and functional since 2005, the casino and resort have been rated as one of the 30 top destinations to consider when in Manitoba. The casino is filled with events, entertainment, the most popular casino games, and superb food.
When you first lay eyes on the casino and resort, there is nothing breathtaking about it. In fact, one might think simply from the name that there should be more to the building, but the magic is reserved for what's inside the casino. The older retro look from the outside is far less appealing than the modern finishes from the inside of the casino. And this leads us to the casino floor.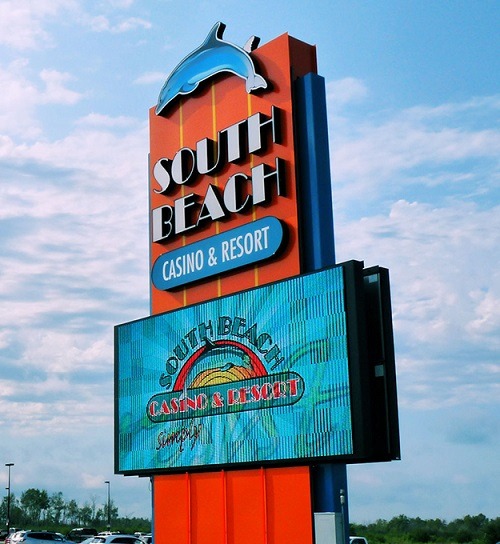 About South Beach Casino and Resort Floor
Thanks to a casino lobby of 600 slots games, table games which include roulette, blackjack, craps and poker, the casino which I hear is referred to as South Beach, has been voted as the best land based casino in Canada. When you walk in to view the games on the floor, you get this kind of art deco feeling which enhances the 'South Beach' theme.
The hotel is located slightly off from the casino and offers 10 Grand Suites and several Junior Suites making it a winning choice for a family getaway. For a more luxurious stay, you can try the luxury guest rooms, which judging from the reviews, are incredibly luxurious.
The rest of the casino resembles something out of a retro colourful movie with the casino floor offering a warm ambience that delivers a litany of slot machine sounds. The casino floor is mostly comprised of slot machine games but there is always room at one of the casino tables.
The Amenities at South Beach Casino and Resort
The pool was a great attraction for me. The entire tropical theme of the sunny side area only expanded the casino to the pool area. I felt like I was still in the casino rather than at a friend's house for a quick dip.
In addition to great views and a massive pool, there was also something to look forward to when your appetite starts calling or you are in the mood to get your feet moving. There are 3 dining opportunities to seize when you are there:
The Blue Dolphin Lounge – This is where visitors can move their feet to the rhythm of the music and enjoy live entertainment which happens every Friday and Saturday evening. So try and go over at least one of these days as the live entertainment is a massive attraction.
Mango's – The restaurant offers up pretty tasty buffets and meal specials. Club members are privy to discounted deals which could save them up to 20%, that's the deal I sought out knowing that this was to become a local getaway for me.
South Beach Café – Open for visitors around the clock, you can always grab a muffin, coffee or something to tithe you over until you can get to the breakfast buffet.
In addition to restaurants, lounges and cafes, there is also an incredible indoor swimming pool which is ideal to rest up and enjoy some down time. Some rooms are also equipped with spa baths so if you aren't one for public relaxation, you can find it all in your room!
Entertainment and Tournaments
As mentioned briefly above, there is weekend entertainment which commences on a Friday and concludes in the early hours of Sunday morning. The live entertainment is not limited to one venue. There is also a Grand Ballroom which is used for hosting events, corporate work functions weddings and more. The wedding packages are available in silver, gold or platinum and as a loyal and frequent visitor, should you choose to tie the knot, you may even benefit from blissful harmony under the altar at South Beach Casino.
The casino is incredibly popular for car and motorcycle shows which bring in thousands of visitors annually. Apart from these famous attractive events, there is also a number of seasonal events happening throughout the year, especially in summer.
As far as tournaments go there is so much to choose from you definitely need to become a member to make keeping up with tournaments and events an easier feat. Ocean Club membership offers players the opportunity to accumulate points each time their loyalty card is presented and used. Tournaments and competitions are exclusive to Ocean Club members and have been catered for both ladies and men. The current special running for men is a progressive jackpot that can be unlocked each Tuesday.
Contact Info
Website: southbeachcasino.ca
Phone: +1-204-766-2100
Address: 1 Ocean Dr, Scanterbury, MB R0E 1W0, Canada
What's Next: More Casinos