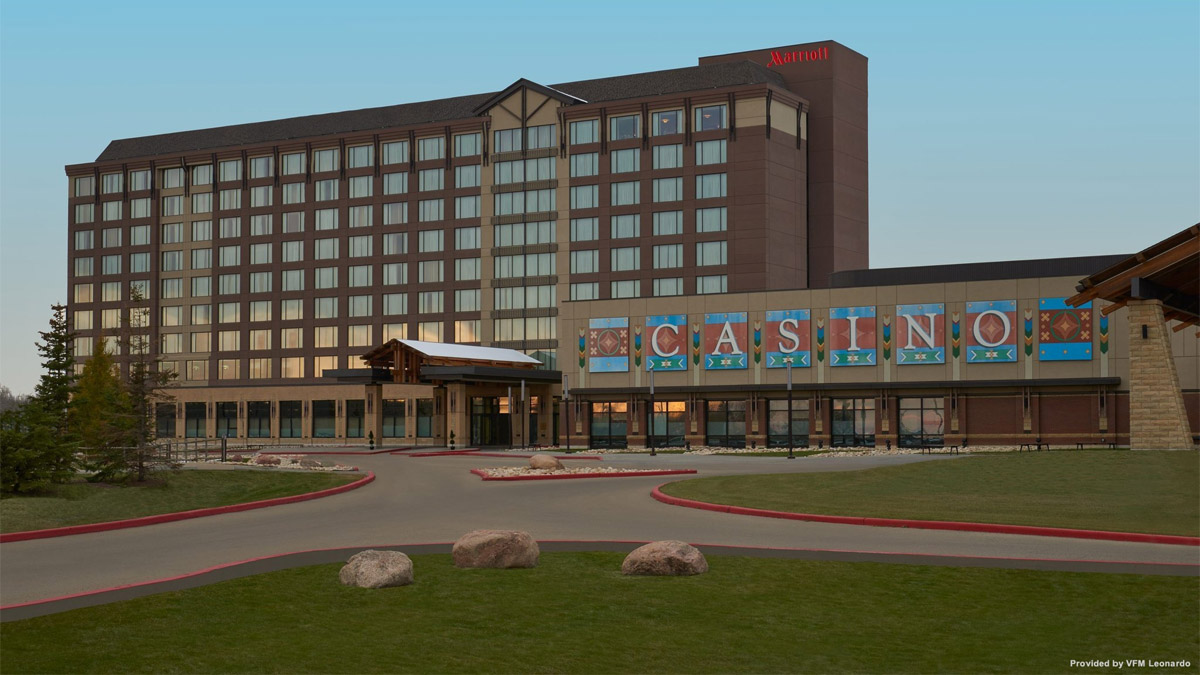 River Cree Resort & Casino Review
I've heard a lot of people talking about the River Cree Resort and Casino of late so I decided to go and check it out for myself. Located just off Lapotac Boulevard on the western end of Edmonton, Alberta, the River Cree Resort and Casino isn't exactly the most attractive hotel and casino building I've ever come across, with its all brown exterior, but looks can be deceiving.
The interior of the property is a bit of a different story and I was pleasantly surprised. The décor is modern and fresh, with a hint of native colour and style. Amenities are first class and the hotel and casino staff are excellent. The casino floor is one of the biggest in the province and contains tons of great slots along with gaming tables and VLT machines. As a casino gaming nut, I was eager to get onto the River Cree casino floor and see what all the fuss has been about.
The River Cree Resort & Casino Floor
The River Cree casino floor is pretty big by most Canadian casino standards and currently hosts well over a thousand premium slot machines (similar to the amount of online slots in Canada you could find on the web). This is a slots fans paradise and you could literally spend hours and hours on the casino floor and not get to play every machine in one sitting. I found plenty of great slots to spend money on, particularly Konami's new slot called Roulette Evolution which tries to combine elements of roulette and slots in a single game.
However, I have to say the game that I spent the most time on was Titan 360, considered to be one of Konami's best and biggest slots ever made. If you're not that much into slots, you can also check out around 10 VLT (video lottery terminals) and around 40 gaming tables, including all the usual suspects like roulette, blackjack, craps and baccarat. Look out for EZ Baccarat, featuring Dragon 7 and Panda 8, which was a lot of fun.
The Amenities at River Cree Resort & Casino
Amenities at River Cree Resort and Casino are excellent and there is basically nothing that I could really fault here. Décor is modern and elegant, the food was simply amazing and the staff are polite, professional, fast and friendly, what more could you ask for. The Concierge Lounge is quite nice and I had some time to check out their live music venue, which was quite impressive. The live venue can accommodate quite a lot of people for bigger shows and the stage and lighting looks very professional.
Entertainment and Tournaments
If you love tournaments as much as I do then the River Cree Resort is probably one of the best places for you to visit. These guys have great tournaments on the go all the time, virtually every day of the week throughout the month. The cool thing with River Cree Resort tournaments is that they are not just restricted to one type of game.
While most establishments in Canada tend to focus almost exclusively on slots tournaments, River Cree is not afraid to mix things up a little by offering Canada's Top casino MMA fights (Mixed Martial Arts) events, great bingo tournaments and more. Prizes are also a wonderful mixed bag, and you can stand to win anything from instant cash prizes to brand new convertible cars and more. Live entertainment is pretty good with a lot of different live acts of different nights of the week. When I was there it seemed to be more of a country flavour, although I've been told that you can get all sorts of live acts performing there, including 60's tribute bands, dance acts, cabaret and so forth.
Contact Info
Website: www.rivercreeresort.com
Phone: 1-780-484-2121
Address: 300 East Lapotac Blvd Box 179, Enoch, Alberta T7X 3Y3
What's Next: More Casinos