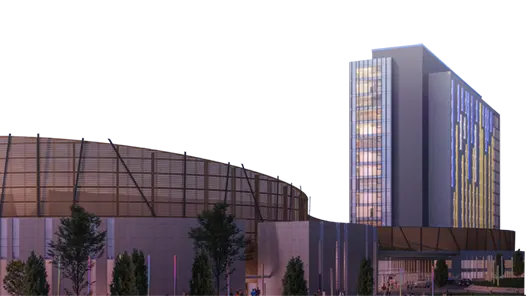 Pickering Casino Resort Review
Pickering Casino Resort is currently the largest casino in the quaint town of Pickering, just east of Toronto. The establishment was inaugurated on 26 July, 2021, although the current restrictions have prevented them from utilizing their full scope of entertainment amenities, it has become a crowning jewel in the Great Canadian Gaming Corporation hat. It is one of 3 casinos located in the area which sits alongside the Annandale Golf & Curling Club.
The casino boasts a staggering number of slot machines and has been equipped with a gaming stadium reserved for major tournaments. As you can imagine, the casino has been designed with cutting edge technology which is noticeable from the architecture as well as the decor that adorns the complex.
Don't be fooled into thinking this is just your average casino. Expect to walk into a fully fledged city where you'll be able to get pampered at their world class spa, enjoy the finest restaurants or even attend a concert and show.
Pickering Resort Casino Floor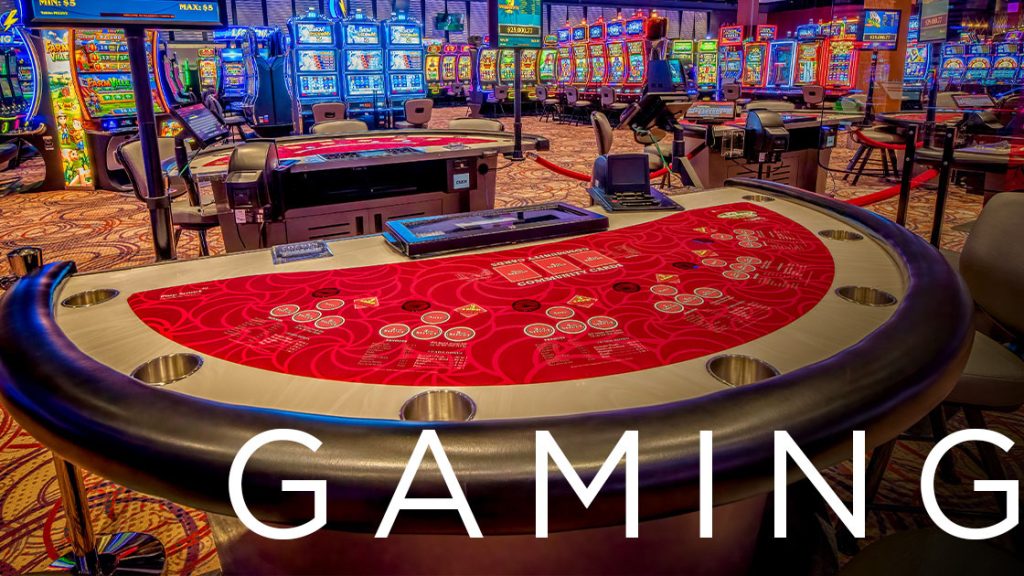 The casino floor is definitely the star attraction here, but don't let that detract from the opulent hotel or the entertainment lounge. The casino boasts a dedicated stadium designed to house 143 live dealer game terminals, a feature you would be hard pressed to find anywhere else in the world. Definitely a factor other new casinos will have to keep an eye on.
Slots & Casino Table Games
The sprawling casino floor will be littered with a whopping 2400 slot machines. No matter what tickles your fancy you'll be able to find a game that suits you here. From classic loved slots that have endured the ages to state-of-the-art new machines that will whisk you into another world. Expect all the toppings when choosing slots as you'll have ample at your disposal. Explore everything from progressive jackpots to captivating video reels and everything in between.
There are casino table games galore at Pickering Casino Resort. With 94 action packed tables strewn across the gaming floor, there will always be a seat waiting for you. Whether you're a high stakes veteran or just there for fun, there are loads of options for everyone. Blackjack, craps, roulette you name it, they've got it.

One Rewards is the casino membership program which consists of 5 tiers. Although One Toronto closed, the casino states that all free play and balances will remain intact with the new membership program.
This is definitely one of the most comprehensive reward programs you'll come across. The freebies seem endless to be honest. Play, earn and redeem they say, and you can redeem anything from free play points to vacation packages at the paradise island Bahamas, Atlantis. Why not use your rewards to get discounts on fuel at selected gas stations. This list goes on, get free entry into weekly prize draws, enjoy valet parking or why not use your points and take that someone special to dinner.
Pickering Casino Resort Casino
When it comes to sheer opulence, Pickering Casino Resort has certainly outdone themselves. Spend the weekend at the 275 room luxury hotel where you can relax and unwind after an exhilarating day on the action packed floor. Each room has been designed to enhance the sense of relaxation yet gets you excited to experience everything the resort casino has to offer.
Pamper yourself at the integrated spa with a full body massage given to you by one of their professional masseuses or enjoy a pure bliss in a bubble filled hot tub. The options are endless.
Currently, the casino is offering an A La Carte menu to players due to restrictions. However, as they are permitted to open fully, guests will have a myriad of choices. From full on buffets, to fine dining where your pallet will be taken on a culinary journey across the world. Some of the restaurants available include Copperhorn, Casual, The District and Sun Sui Wah, which should get you salivating just a little.
Entertainment and Tournaments
Those looking for a more exciting way to pass the time, you'll be able to catch a show in their brand new 2500 seat-r theater called "The Arena". This massive theatre has been designed to host events of every nature. Whether it's a battle of the bands to a David Blaine magic experience, this place can certainly handle it.
The 350-seater entertainment lounge, referred to as "The PIK", is situated just across from the gaming floor. Here, guests can take a break from the hustle and bustle of the floor to enjoy some live entertainment of varying sorts.
Contact Info
What's Next: More Casinos