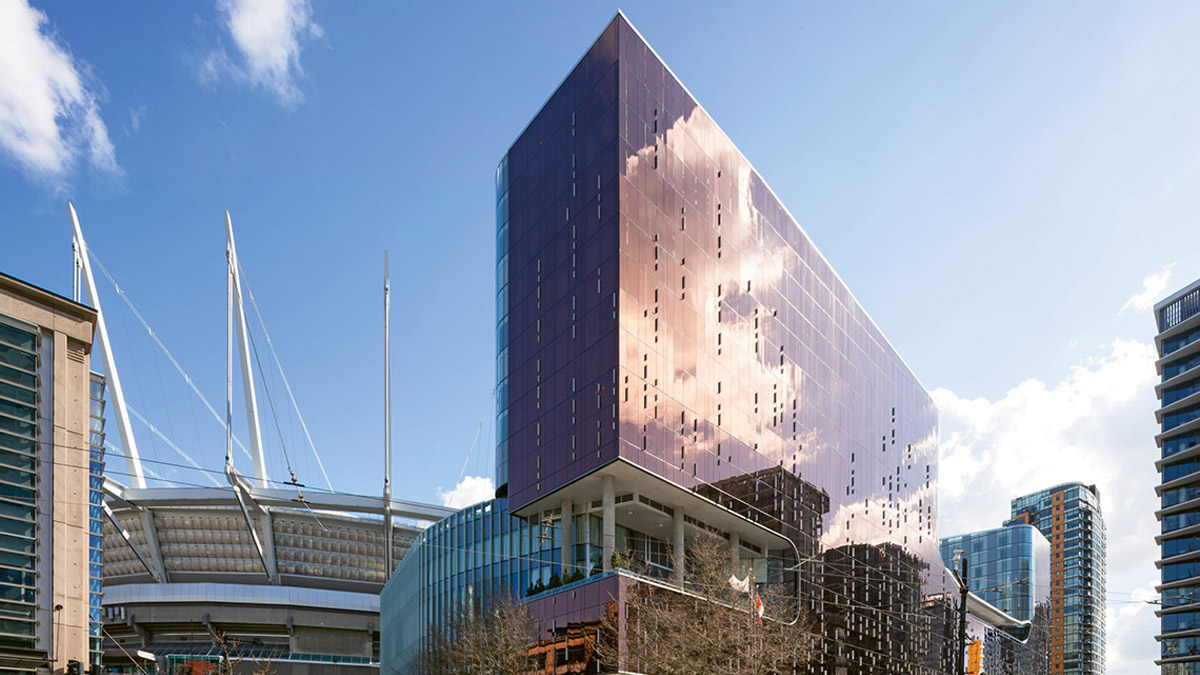 Parq Vancouver Resort & Casino Vancouver Review
Parq Resort and Casino is located in the beautiful and picturesque downtown area of Vancouver and has the enviable position of being the only casino in the downtown Vancouver core. The Parq Vancouver is billed as a luxury resort and casino and, on first impressions, certainly lives up to its billing. The exterior is stunning and at once modern and elegant at the same time. In my opinion, if you are looking for classy casino gaming along with great live entertainment, you don't want the place to look cheap and cheerful, you want it to be elegant and opulent. The Parq Vancouver definitely fits into the latter description.
The Parq Vancouver Resort & Casino Floor
The Parq Vancouver is a pretty new establishment, having only opened in September of 2017. I have to admit that this was one of the reasons that I wanted to visit, just to see how a brand new establishment will do when compared to some of the older casinos that I have been lucky enough to visit in Canada.
Parq Vancouver really is brand new and it shows in their gaming floor. They use state of the art gaming machines and facilities. This includes over 600 of the best and newest slot machines from the likes of Konami, Bally and others. I happen to be a slots junkie so Parq Vancouver is hitting all of the right notes for me so far. Now, Parq Vancouver is pretty fancy by anyone's standards but this does not stop them from stocking low roller slots at a penny a spin on their floor. This instantly made me feel at home as not all of us can roll high at five dollars or more per spin.
The Amenities at Parq Vancouver Resort & Casino
Aside from a great selection of slots, Parq Vancouver also does nicely in table games and cater to all table game interests including blackjack, roulette, craps, poker and baccarat. They have great high limit tables at their private Fortune High Limit Slot Lounge, where guests can enjoy all sorts of goodies like luxury upgrades, individual amenity cabinets and luxury seating. For an even more VIP type experience, their VIP Salons is a must for anyone that fancies themselves as a high roller.
The entire experience that is made available at Parq Vancouver is incredible, from their highly trained staff who were all wonderful and brilliant at their particular jobs, to their state of the art casino floor, private VIP rooms and ultra-cool and trendy live entertainment.
Entertainment and Tournaments
I love the level of entertainment that is available at the Parq Vancouver which isn't just one dimensional or half-hearted like you find so often at other so-called resorts and casinos. As I've already mentioned, the service here is excellent and that includes the gaming floors and all the restaurants and bars onsite. Live entertainment is in abundance and is available on just about every night of the week ranging from rock and pop to blues and jazz.
If you happened to be a fan of live entertainment, it might be a good idea to check on their website to see what they've scheduled before you decide when to visit. Slots tournaments are equally in abundance at the Parq which are also scheduled for most weekdays as well as weekends. Expect plenty of free complimentary drinks and snacks and a chance to win a cool mix of instant cash and Parq points, which you can spend on a variety of the services.
Contact Info
What's Next: More Casinos