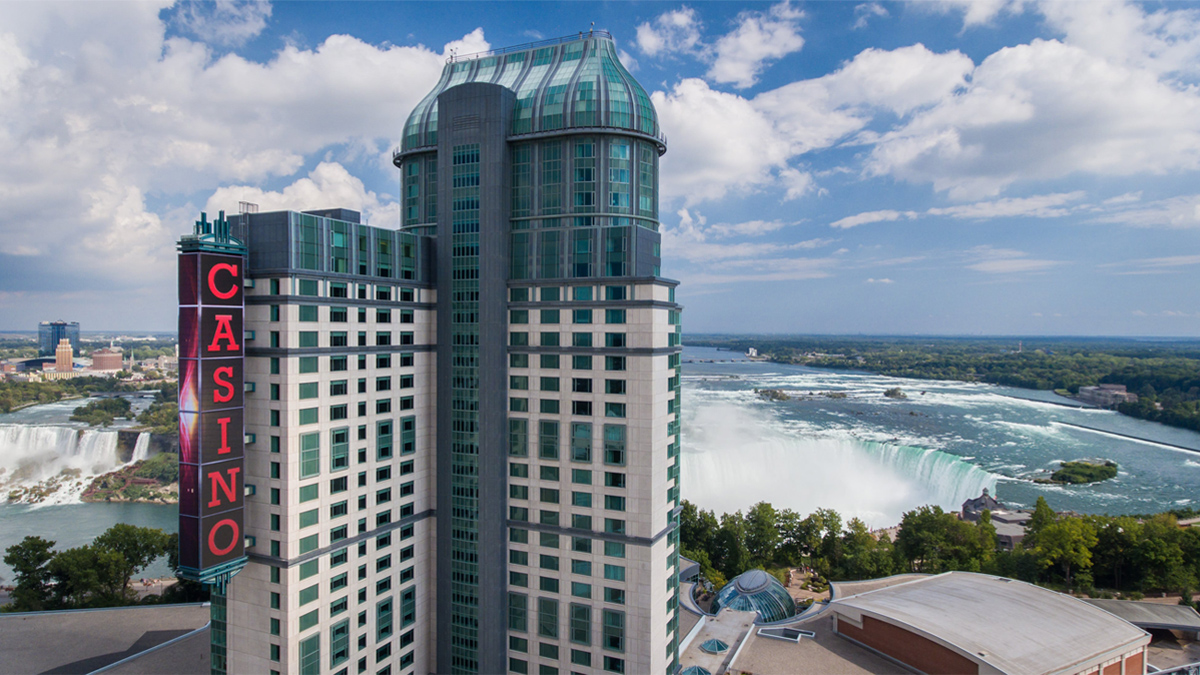 Niagara Fallsview Casino Review
On June 10, 2004, the world got another fantastic casino, but Ontario got so much more than that. Niagara Fallsview Resort Casino was built on a cliff overlooking the famous Horseshoe Falls. The entire complex area spread over 2,500,00 square feet and represents this great resort that will leave you speechless. It's located in Niagara Falls, Ontario and represents one of the most attractive features of the Niagara skyline.
[readmore-mobile]The owner of the whole resort is Ontario Lottery and Gaming Corporation. This site was the transformer station building for the Ontario Power Company. What's notable for the whole building is that the architect wanted to retain the terrace and front entrance of the transformer built in 1904. Right at the main entrance, you will see the water feature called "The Tesla Tron." It's truly an impressive sight.
The Niagara Fallsview Casino Floor
The casino is another part of this beautiful story. The floor area spreads over 200,000 square feet. It features over 100 table games. Customers can enjoy playing all the classic games and compete with the other people who are here to have a piece of the fun. Slot gamers can pick their favourite themed slot. There are over 3000 Canadian slot machines. It's simply the place you want to be.
If you want to feel like a VIP member in the Niagara Fallsview Resort Casino, you need to become a member in their Players Advantage Club. It offers their members more fun, excitement, and of course, more rewards. You can play to your level as you can compete for Free, Gold, or Platinum membership.
The Amenities at Niagara Fallsview Casino
The Four DIAMOND hotel is something you would want to live in. The casino features a 35-floor 374-room CAA/AAA hotel that rises from above the whole casino complex. Each of their lux rooms offers the best view that will take your breath away. You can feel like home with its 24/7 full-room service and relax in the spa, indoor pool, or stay in shape in their sophisticated and modern fitness center. Fallsview has everything. The health/fitness spa area spreads over 15,000 square feet.
With 18 restaurants, one nightclub, Galleria shopping centre with over 30 shops, I bet you will never get bored if you want to take a break from gambling. When you enter right through the door, you will see the lovely theme of the whole resort. As I told you before, it feels like home, and you won't want to leave earlier. The gambling experience is one of a kind. Even though there are thousands of people, you can count one-by-one you won't feel that it's crowded. I think it has the largest gaming floor in Canada. The staff all around the resort is pleasant and always welcome you with a smile. You will see changes are being made in every area, but everything is very well organized. The restaurants are very great and offer great food. I haven't had the chance to get into the nightclub, but I know the Galleria shopping centre features official and prestigious brands. It's not that expensive for such a luxurious resort.
Entertainment and Tournaments
I can say that Niagara Fallsview has the whole Entertainment area figured out. They want to keep their customers entertained with over 250 shows per year. Their large 1,500 theatre offers a pleasant experience, and some big names were performing there like Steven Tyler, Kelly Clarkson, Tim McGraw, John Legend and more.
If you want to compete with the best, the annual Fallsview Blackjack 21 Tournament is just around the corner. It's happening on Friday, November 17, 2017. The grand prize is $25,000. It's quite a lot and generous reward if you take that the entry fee is just $250. You will get the chance to play a qualifying session. If you win it over, you proceed to the semi-final and championship rounds. If you want to test your skills in this one-day tournament, don't hesitate to sign up for it.
There you have it. Niagara Fallsview Casino Resort is the place you would want to be right now. The only negative side is that you can't become a resident and never leave this site.
Contact Info
What's Next: More Casinos