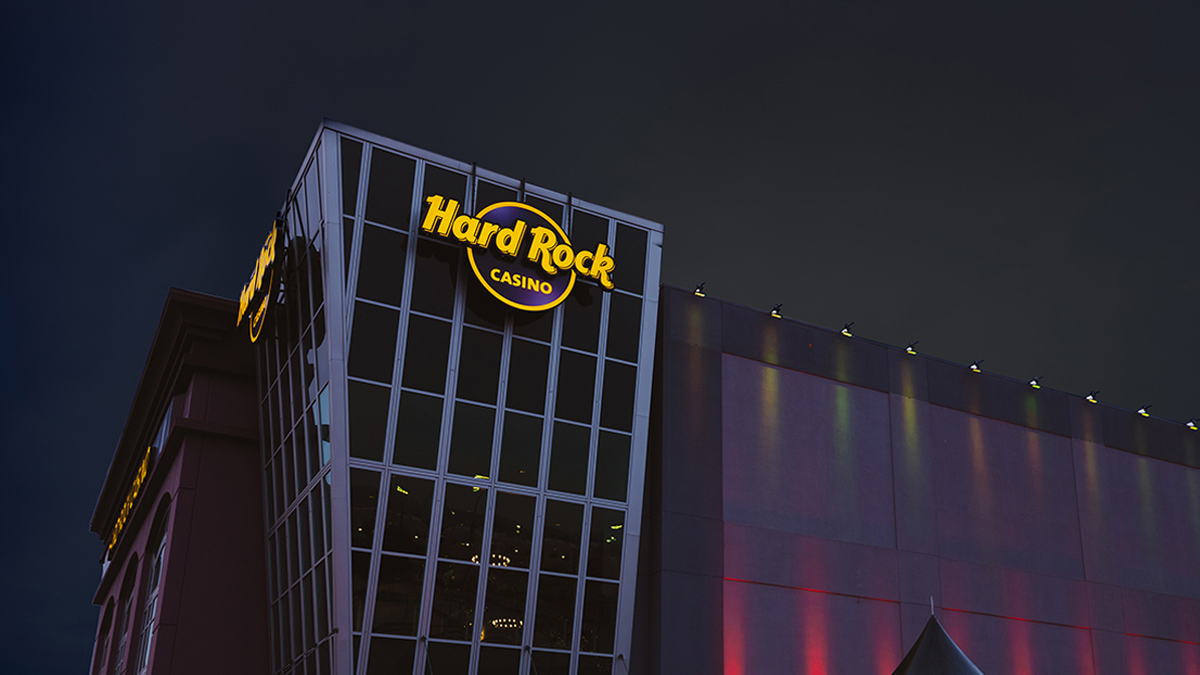 Rock On: Hard Rock Casino Vancouver Review
A visit to just about any Hard Rock establishment is an exciting prospect, particularly for fans of music. You get to see all sorts of cool memorabilia displayed in huge glass cabinets, with the real items including guitars and costumes, all signed by the real artists themselves. Hard Rock Casino Vancouver is no different, and you can see great memorabilia on display from the likes of Stevie Nicks (her tiny stage costume has to be seen to be believed), Eric Clapton, the actual Les Paul that Steve Jones played in the Sex Pistols and so much more.
Of course checking out a bunch of cool rock n roll items from so many incredible icons isn't the only reason for my visit to Hard Rock Casino in Vancouver, I had heard that their casino floor was one of the best around, not just for a Hard Rock establishment, but for Vancouver as a whole. Vancouver Hard Rock has well over 900 slot machines, a fact which all on its own is enough to get me in my car and over to their lobby.
The Hard Rock Casino Floor
The Hard Rock in Vancouver has over 80,000 square foot of casino floor space, which is pretty impressive considering that they aren't really the first name that pops up in most people's heads when it comes to casinos. But, before I get to the actual casino experience, let me just start from their car park. Let's just say you won't have any problems finding a space even on a busy weekend night, great! Next, the overall look and feel of the Hard Rock Vancouver is great and sets you up nicely for an exciting night of casino gaming and other forms of entertainment.
At the time I was visiting however, they seem to be having some issues with employee strikes, so Hard Rock staff were a little thin on the ground. Still, this wasn't much of a problem in the actual casino where most games are computerized. With over 900 slots to play, I was in heaven, as would be any Canuck who loves nothing more than playing playing plenty of wild and free slots in Canada all night with drink in hand. Now, if you're not really that into slots, don't worry. Hard Rock also has plenty of other cool casino games to keep you entertained, including blackjack and roulette tables, great poker tables, and exclusive baccarat tables. I found that, on the night I was there anyway, the craps tables seemed to attract the most attention, but that's the nature of craps really.
The Amenities at Hard Rock Casino
Hard Rock's amenities are pretty good and getting something to eat when not on the casino floor wasn't a problem. I went over to their Asylum food and entertainment space to grab a bite to eat and check out one of the bands that were on that night. Everyone seemed to love the atmosphere and a lot of the people were primarily there for the food and to see the band of course. Hard Rock knows how to throw a party and, although I haven't booked a suite there, I always hear great things about their rooms and service.
Entertainment and Tournaments
As I mentioned a bit earlier, entertainment at Hard Rock is on point and they have a full schedule of live bands and entertainment which you can view on their website. I wasn't sure about slots tournaments as most visitors seemed to be quite happy to play on their own. However, the do have something called The Block Gaming Lounge, which is a dedicated space for lower bet casino games and slots, along with some built-in entertainment and food in the form of light meals and bar snacks.
Contact Info
What's Next: More Casinos