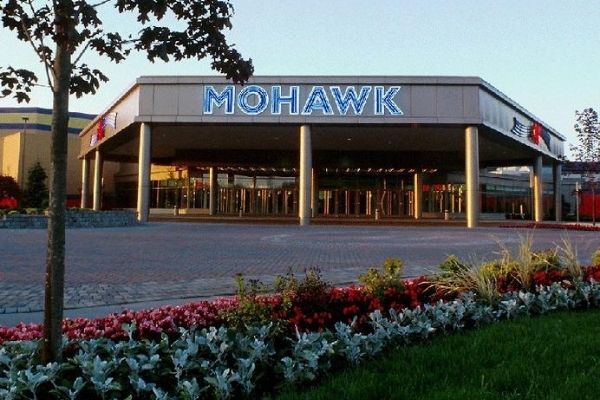 Elements Casino Mohawk Review
Elements Casino Mohawk is owned by two big names in the Canadian gaming industry: the Great Canadian Gaming Corp and Clairvest Group. This exciting casino can be found in Campbellville, Ontario, a short drive from Milton, and situated at the Woodbine Mohawk Park. The combination of varied gaming options, great hospitality, and the numerous amenities on offer, has led to this establishment becoming a must-see for Canadians and tourists alike.
Elements Casino Mohawk offers visitors choices of over 1,000 slot machines, catering to every player's whims and desires. Furthermore, there is a shuttle service, live entertainment, and delicious cuisine in conjunction with the slots and table games that make this location even more alluring.
For visitors looking for a more private, exclusive experience, there are also private betting rooms on offer where the minimum bet is $500. Those who opt to play in these high-roller rooms can enjoy games such as Baccarat, Blackjack, and roulette. This is offered in addition to over 60 live games and progressives that Elements Casino Mohawk offers their players.
The casino also boasts a reward program for players to win jackpots beyond their wildest dreams as well as promotions that run throughout the week. There are also deals centered around big events and a birthday promotion for those who want to celebrate their special day in style.
Elements Casino Mohawk Floor
The ambiance and atmosphere, which visitors experience on the gaming floor, is nothing short of exhilarating. With the wide variety of gaming options on offer, whether players are completely new to the experience or are seasoned gamers, there will be something that will appeal to all and the gaming floor depicts this perfectly. The floor is huge and littered with all manner of slot machine, the space is clean and organized, and the general atmosphere gives a sense that somebody is about to win big.
One of the main attractions of this location is the fact that there are over 1,000 slot machines on offer — and that's just the tip of the iceberg. Players will find 1 cent slot machines, $5 slots, and everything in between. There are great and renowned titles on offer such as Willy Wonka World of Wonka, Vegas Riches, Tarzan, and Dragon's Law. Players can also indulge in premium 3D slots and video slots if that is what they are after in a gaming experience.
For those who are chasing something a little more exciting, there are progressive slots that have huge jackpots attached to them. Players who want to play progressive slots with $5 denominations are welcome to enjoy the High Limit Slots that boast a private area for players to relax and truly enjoy the experience.
The Amenities at Elements Casino Mohawk
One of the most convenient and understated amenities that this casino offers visitors is the Elements Casino Mohawk shuttle service. For those who want to play hard and have a stress-free experience, the shuttle service runs routes from Mississauga to transport visitors to and from the casino safely, ensuring that customers have one less thing to worry about. There are also two great restaurants located on the premises that are worth a visit.
The Buffet: Boasting daily, themed buffets and serving a range of 200 all-you-can-eat options, the meals are prepared daily and give visitors tastes from all over the world. There are pizzas, desserts, entrees, and even salads, ensuring that all guests and their dietary requirements are accommodated — and at great prices. Visitors can indulge in daily brunches or check out the menu to see what's cooking for featured dinner specials. Either way, the food is mouth watering!
Noodle Bar: For visitors who are more in the mood for the Asian persuasion, the casino offers a noodle bar where meals are prepared fresh to order to ensure that the integrity of the ingredients is upheld. The meals have been described as flavourful and wholesome, especially for those who are mindful of what they put into their bodies. To top it all off, the dishes served are reasonably priced and modern, while maintaining the key elements of traditional Asian cuisine.
Entertainment and Tournaments
Elements Casino Mohawk boasts a range of entertainment options for guests including watching games, live entertainment from time to time, and the opportunity to win impressive progressive jackpots.
Due to the proximity of the Woodbine Mohawk Park, many visitors visit the establishment to also indulge in horse races that take place on the property. There are other special events that are held at the racetrack that guests are encouraged to attend and enjoy too. Two fully-licensed bars on the property allow visitors to take their pick of whatever drink they have the taste for.
Contact Info:
Website: www.elementscasinomohawk.com
Phone: 905-854-4053
Address: Elements Casino Mohawk, 9430 Guelph Line, Milton, ON L0P 1B0
What's Next: More Casinos