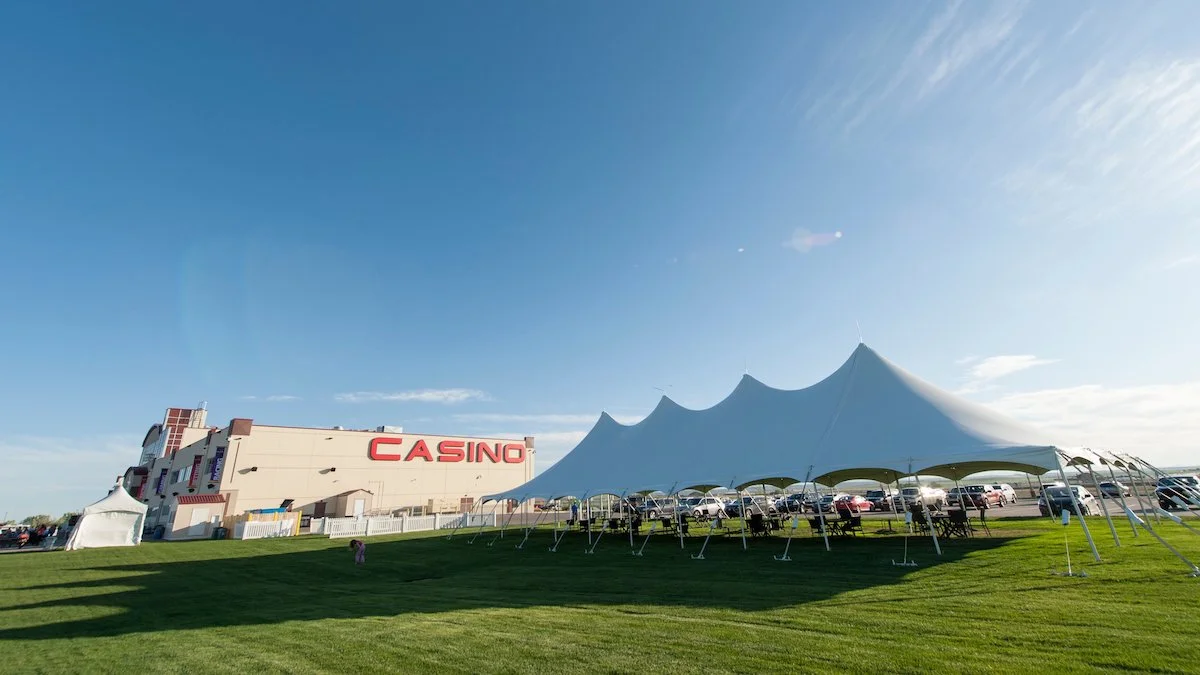 Century Downs Racetrack and Casino Review
Century Downs Racetrack and Casino is a horse racing and gaming venue in Calgary. The spot is about a 25-minute drive north of downtown Calgary.
Century Downs opened in 2015 and features a flat dirt track about 5-1/2 furlongs long. The venue hosts horse racing events from March to November each year. Harness or Standardbred races occur throughout the year, plus the racetrack hosts chuckwagon races each year during a weekly event hosted by the World Professional Chuckwagon Association.
The casino at Century Downs is also popular, as it offers 33,500 square feet of space with more than 550 slot machines and other games. There's also an off-track betting centre where people can bet on horse races worldwide. The casino also has various amenities, including a restaurant, a few bars, and some event venues.
About the Casino and Resort Floor
You'll find an extensive assortment of games to enjoy at Century Downs. Century Downs offers more than 550 games, including:
Slot machines ranging from penny slots to $5 machines
Progressive slots, including the million-dollar Diamond Millions slot; some games have jackpots that must hit before reaching a specific total
Video lottery terminals or VLTs that can support multiple games on one machine
Electronic roulette tables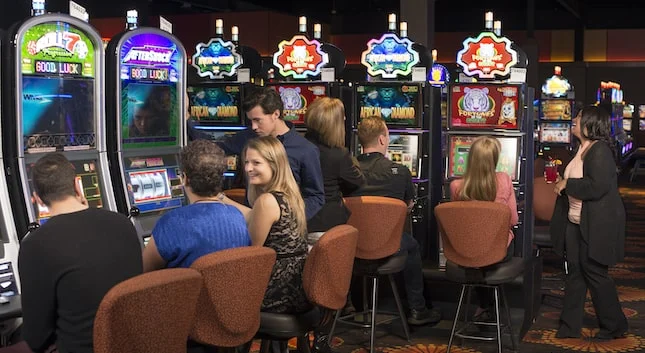 You can also place bets on horse racing events worldwide at the off-track betting centre. You can wager on live thoroughbred, quarterhorse, and harness races from various tracks around Canada, the United States, Australia, and Japan.
The casino also hosts Betting Basics programs where you can learn about the many ways how you can wager on horse races. You'll learn about exotic bets like trifectas, multi-race wagers like daily doubles, and how to read a racing form to help you place your bets.
The Amenities at the Casino and Resort
Food and Drink
You can enjoy a meal at Century Downs at the Derby, the venue's restaurant. The Derby kitchen and bar open each day at 9:30 a.m., while the kitchen and closes at 12:30 a.m. on Fridays and Saturdays and 11:30 a.m. on other days. The bar is open until 2 a.m. on Fridays and Saturdays and 1 a.m. on other days.
The menu at the Derby offers an assortment of entrees and appetizers, plus there's a special Indian menu available. Vegan options are available for interested parties. You can also order breakfast until 11 a.m. each day. The Derby also has a taco menu on Sunday afternoons.
Most of the foods you can order at the Derby are available for $20 or less.
Century Downs also has a few bars around the venue, with each offering cocktails, wines, and local craft beers.
Event Venues
You'll find indoor and outdoor meeting spaces for events at Century Downs, including:
The Homestretch Room, a conference centre with room for up to 140 people and a wall-to-wall window view of the entire racetrack
The Boardroom, a corporate meeting space with room for 14
The Paddock Room, a 30-person room with a conference phone
Multiple outdoor spaces near the track for up to 400 people are also available
The casino encourages people to contact them to schedule a space for an event.
Entertainment and Tournaments
Winner's Edge
You can join the Winner's Edge program at Century Downs. Winner's Edge is an Alberta-wide casino rewards program where you can earn points for every game you play. You can redeem your points for free play on casino games or entries into special contests. Winner's Edge members can also get a 10 percent discount on select food items at the Derby.
Winners' Zone
Century Downs also offers the Winners' Zone club, a membership program that is free to join. You can enter various contests and giveaways as a Winners' Zone member. Members can also enjoy special promotions like the $9.99 Prime Rib special and $9.99 Rib Night at the Derby.
Horse Racing Events
Century Downs hosts Standardbred horse races throughout the year, but the most popular events are the annual chuckwagon races. Century Downs hosts an annual competition hosted by the World Professional Chuckwagon Association that features the world's top chuckwagon drivers and outriders competing in various races.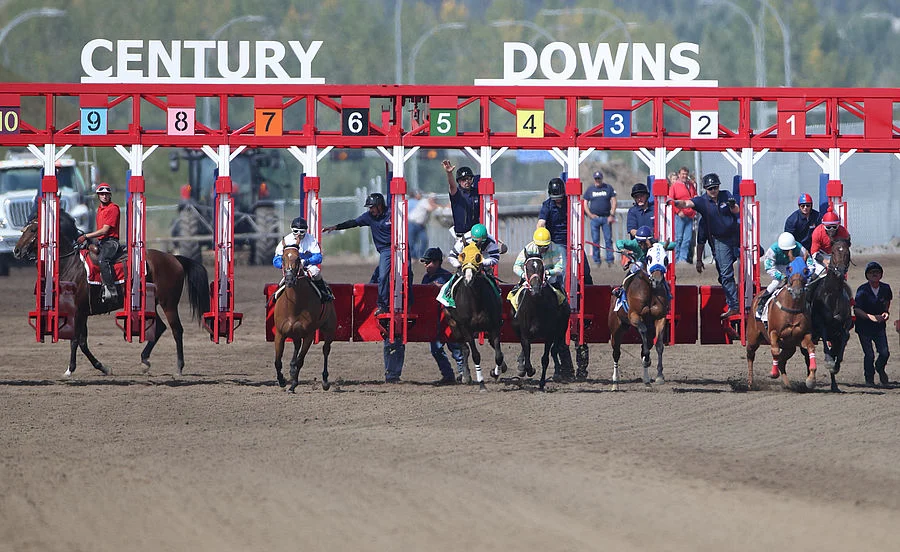 Chuckwagon racing involves teams that include the following:
Four horses pulling a chuckwagon
A driver commanding the horses
Two or more outriders who are on thoroughbred horses that follow and guide the chuckwagon horses
The event involves the outriders "breaking camp" by tossing some tent poles and a barrel into the wagon before completing a figure-eight around some barrels and circling along a racetrack. Chuckwagon races are among the most exciting events you'll see each year at Century Downs.
Contact Info Website: www.cnty.com/centurydowns
Phone: 587-349-7777
Address: 260 Century Downs Drive, Rocky View, AB T4A 0V5
What's Next: More Land Casinos to Read About