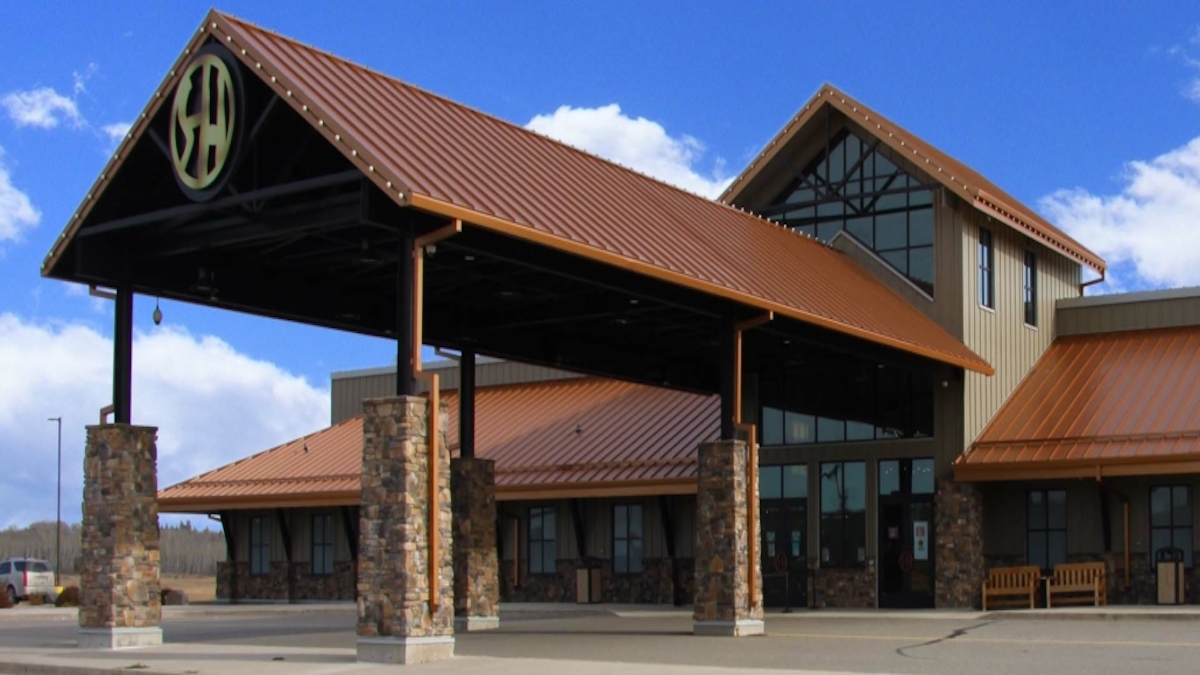 Sand Hills Casino is hands-down one of Carberry's finest attractions. Located just off Highway 5, ten minutes south of Carberry, the Sand Hills Casino promises its guests a Manitoba experience like no other. Whether you're there to just try your luck, or you're looking for a nice dinner and dance night out with your special someone, this is exactly the place to be!
Who Owns Sand Hills Casino?
Sand Hills opened its doors on June 23, 2014, and is one of three casinos owned by Manitoba's Swan Lake First Nations in the province, joining Asenesak Casino and South Beach. Redefining the idea of entertainment in the area, its launch has definitely brought a wonderful flavor to the province, whether it's for the games or the company!
Why Choose Sand Hills Casino
Slot Machines
Let's be honest; when you're in a casino, you're here to play. And one thing you can definitely be sure of is a multi-faceted gaming experience at Sand Hills. The casino offers guests 300 slot machines with the latest themes, ensuring that you never get bored. Jump onto Konami's Pirate's Riches or IGT's Bubble Blast and let the fun begin!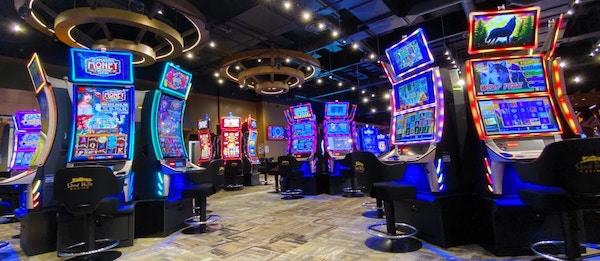 Other games include Light & Wonder's Wizard of OZ, AGS's 88 Tian Lun, Aristocrat's Dragon and so much more! After all, what good is a casino if you can't hit the jackpot on the hottest new machines the market has to offer? Some winners have even hit jackpots up to $10K, and so can you!
Table Games 
If you're not the slot machine type of person and are more inclined to try your luck "at the tables," then rest assured, this casino has got you covered! Sand Hills offers live table games where you can test your skills and luck! From Thursday to Sunday, pull out a chair and try your hand at roulette or blackjack.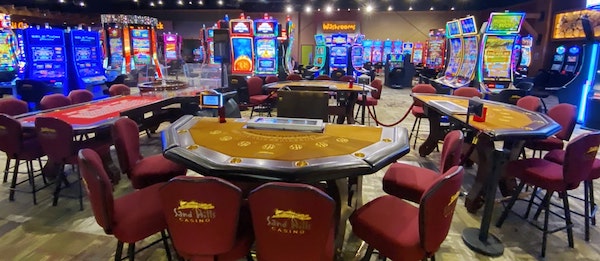 Friendly dealers, great competitive atmosphere, and hey, if you're lucky, then that's just the icing on the cake, isn't it? The casino's website also offers an easy-to-download rule book to get you started. Place your bets and win big!
Oasis Bar & Grill
The casino also offers guests a wonderful experience at its Oasis Bar & Grill restaurant. The menu is rich with expertly prepared dishes ranging from the Bison Hunter Cream Sauce Fettuccini to spectacular appetizers like the spicy seasoned Pickle Chips. Sand Hills Casino reviews are filled with positive experiences in the Oasis Bar & Grill!
Guests can also enjoy an array of live performances at the restaurant. Every Friday and Saturday, the restaurant hosts a multitude of talented local artists playing rock, folk, country, and more! Not to mention the longest happy hour in Manitoba, starting at 11 a.m. on Monday all the way to 5 p.m. on Friday!
Sand Hills Gold Club
If you're really looking to feel special, nothing says VIP like a gold membership. Sand Hills offers guests the option of joining their Gold Club, a membership that comes with redeemable cash back or Gift Shop merchandise. Not to mention special offers on food items at the Oasis Bar & Grill.
The Gold Club offers its members:
25% discounts on dining in the Oasis Bar & Grill (not applicable to alcohol or tobacco)
25% discounts on regular-priced giftware and clothes in the Gift Shop
Club 55 members (55 years of age and over) receive a 25% discount on dining at Oasis Bar & Grill
Not to mention, Sand Hills boasts the best cash back offers for Gold Club members in all of Manitoba. You will receive $1 in cash back credited to your Gold Club membership with every 300 points earned from playing slots! And with the points blitz multipliers in their offers, quick cash back is almost guaranteed!
With the Point Blitz Weekly Multipliers, you can earn up to 10 times your points on all slot machines from Mondays to Thursdays, 5 times your points on penny slots on Fridays and Saturdays, and 2 times your points on $1 slots on Fridays and Saturdays!
Becoming a Gold Club member involves a straightforward registration process at the Gold Club counter inside the casino. Once you're enrolled, use your card when you play and watch those points soar!
Sand Hills Casino Bus Tours
The Carberry casino works hard to make its premises accessible to everyone. Sand Hills reopened its signature bus tours with some very attractive packages for you and the entire family. Not only will you earn $15 of free play, but your trip also comes with a lunch offer of 3 meals to choose from!
Bus tours come from the Brandon and Winnipeg areas, but we'd advise you to keep an eye on the website because the operators are subject to change without notice. Nevertheless, you're bound to find a tour near you!
Sand Hills Casino Promotions
Sand Hills offers a myriad of promotions for its guests, with attractive incentives that promise to keep you coming back for more. Of course, with your Gold Club membership, make sure you bank on redeeming Free Play vouchers and other exclusive rewards!
Sand Hills has partnered with Ciao Magazine to provide a promotional pdf coupon you can download from the casino's website, with $25 in free play valid until November 30th! Present the coupon at the Gold Club and instantly get your reward!
Sand Hills is also keen on making sure every guest feels like they're part of the family. During the month of your birthday, the casino offers $10 free play to make your special day truly memorable. What's a birthday without a little free "gold" to splurge on yourself?
A Trip Worth Taking
If you do find yourself in the Carberry area, whether you're aching for the outdoors or just happen to be visiting friends, the Sand Hills Casino is definitely a spot you don't want to miss. When it comes to fun, games and some wonderful live music with your dinner, nothing compares to the experience at the Sand Hills Casino!
More Info
What's Next: More Casinos