Super Fun 21 Blackjack Online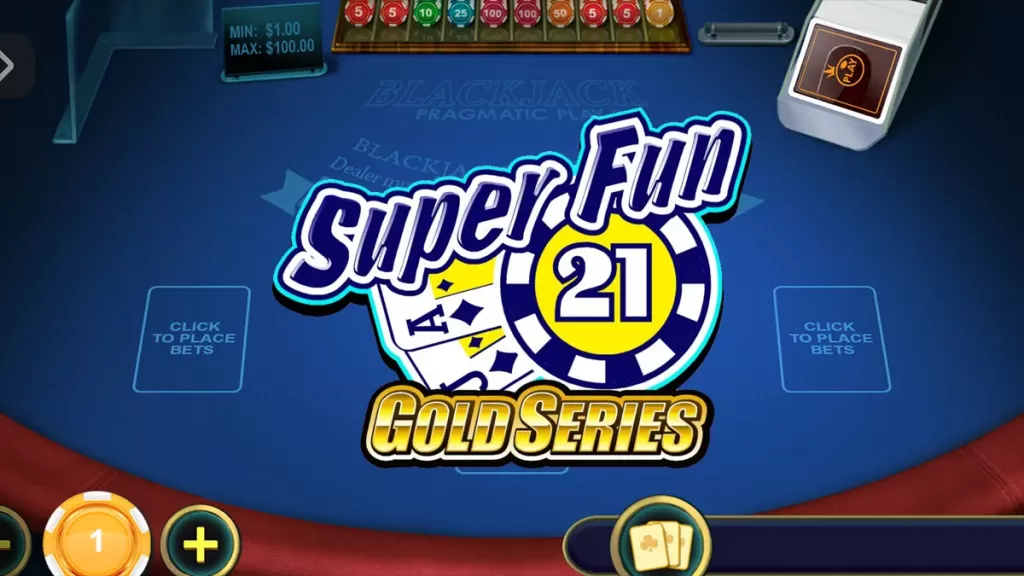 Super Fun 21 Blackjack, as the name may suggest is an easy and fun variation on traditional blackjack that is gaining a lot of popularity here in Canada. The game was originally the brainchild of a Las Vegas consultant named Howard Grossman and was first introduced to a few Las Vegas casinos in 1999.
The game grew in popularity rapidly and was eventually adapted for the online casino market. Today you can play Super Fun 21 Blackjack at a number of online casinos including our recommended Canadian online casinos such as 32 Red Casino.
This version of blackjack is quick and easy to learn and you can play the game online in demo mode until you feel confident enough to play for real money. To learn more about Super Fun 21 Blackjack, check out the rest of this article for more on rules, gameplay as well as any advantages or disadvantages and cool playing tips.
Gameplay and Rules
Super Fun 21 Blackjack is quite similar in most aspects to standard blackjack rules and the game round begins with the dealer's two cards, one face up and the other, a 'hole' card – face down. The dealer will check for blackjack when an ace or ten card is showing. If the dealer comes up with a blackjack/21, the game is over.
If the dealer and you both get blackjack/21 you both win and the payout ratio for getting a blackjack/21 is 1:1, lower than some other variations on blackjack. Having said that, the game offers a number of great features too, which include:
Late surrender option
Dealer hits on soft 17
Can split up to three times
Double down on any number of cards
Double down after a split
You can also receive a special bonus on any of the following hand combinations:
Blackjack with diamonds = 2:1 payout
A hand totalling 21 with six cards or more = 2:1 payout
A hand totalling 20 or less with six cards or more = Win
In addition to all of these great features, the game is played with a single deck of cards, making the game much more fun and potentially far more rewarding than other blackjack versions.
Playing Tips
Late Surrender is available in Super Fun 21 Blackjack and this can come in handy but it is best used in certain situations only. The option is great if the dealer shows a ten or an ace card and your card values are 14, 15 or 16. Remember though that you will lose half your bet automatically if you choose to use the surrender feature.
Another unusual feature of this particular version of online blackjack Canada is the opportunity to receive a payout of 300:1 if you manage to get a blackjack on a diamond suit. This is a special side bet and is only available on the very first round of the game. This option is not available at all online casinos as the bet is not all that popular based on a dealer/house advantage of 9.2%.
Advantages & Disadvantages
Super Fun 21 Blackjack is a fun game and is easy to learn. The fact that the game only uses one deck of playing cards as well as a few additional bonus payouts for certain hand combinations makes it more fun.
The only real drawback to the game is that the house edge or advantage is somewhat higher than other versions of blackjack.
Playing Super Fun 21 Blackjack for Real Money
Introduced in 1999, Super Fun 21 became a crowd-pleaser in absolutely no time. It's an easy-to-learn version with a demo mode. This means you can master the moves before actually dealing with money!
The rules are similar to other casino games. Except that if a dealer comes up with a blackjack/21, the game is over! However, if you both pull it out simultaneously, you both win, and the payout ratio for getting a blackjack/21 is 1:1. If you're wondering where the popularity come from, it is the late surrender option, three total splits, double down any time, even after a split, etc.
Played with a single deck, this is a great version with several bonus payout options. However, the opportunity to receive a payout here is 300:1. Go for Super Fun 21 if you're looking for a light, original and innovative version!
Our Take
Super Fun 21 Blackjack is one of the more original and innovative versions of standard blackjack and is a great option for all levels of blackjack players. I recommend trying the game out at one of the best online casinos in Canada.
View more Blackjack online variations